How to Save Multiple Pictures From AOL Mail – Top Ways to Resolve
Looking for help? How to save multiple pictures from AOL mail account is a most commonly asked query. We all know, when we receive an email message that consists of more than one associated file. However, saving each one individually in the same directory takes too much time.
So, we consider this issue and come up with this flawless article to let you know how to download photos from multiple AOL emails to computer without any omission.
Read the complete article to understand more about this topic in depth. Stay tuned!
How to Save Multiple Pictures from AOL Mail – Free Method
Follow the below-outlined method to save photos from AOL email within few clicks. This method is available into two different workarounds. So, you can opt and execute any one of them as per your preference. Let's get a quick look:
#Workaround 1:
Step 1: First, open AOL mail and hit on the Mail icon.
Step 2: Then, open the email message which contains the pictures you wants to save.
Step 3: Now, click on the Attachment file in the AOL email.
Step 4: Hit on the Export icon to move ahead.
Step 5: Finally, the pictures will be saved to your local drive successfully.
#Workaround 2:
Step 1: Login AOL mail account and open it.
Step 2: Now, open that AOL email message which consists of pictures you require to download.
Step 3: Then, hit on the Attached photo.
Step 4: Lastly, you have to follow bowser's prompts to save photos to its default downloaded location.
Also Read: How to Migrate AOL to Office 365
What if Manual Method Fails?
What if you wants to save pictures from bulk AOL emails to computer and you become unable to do so by following the above-mentioned instructions?
Don't jump out! Here, in the oncoming section, we are going to explain one of the fortunate strategy to download pictures from multiple AOL emails in batch. Let's get a quick look.
An Ultimate Solution to Save Multiple Pictures from AOL Emails
The above-mentioned free method does not have the ability to save pictures from multiple AOL mails instantly. Do not worry! Using the AOL mail backup tool, you can easily download photos from AOL emails without any hassle.
Download Now Free Purchase Now 100% Secure
The application comes up with an explanatory interface. So, any user either novice or technical can easily operate it without taking any external help. Moreover, the tool automatically save pictures from AOL mail and reduces the risk of information loss 99%. It also takes the lead to download photos from several AOL emails along with contacts, calendars and other data components in bulk.
The free demo editions of the software provides you the facility to download first 100 emails (with attachments) and from your AOL mail account.
Now, let's move ahead to the oncoming segment. Here, we will going to disclose the instructions to save multiple pictures from AOL mail within a few clicks.
Steps for How to Save Multiple Pictures from AOL Mail
Simply follow the steps listed below to perform the downloading attachments from multiple AOL emails procedure. Let's begin:
Step 1: Download & run the prominent tool on your local system.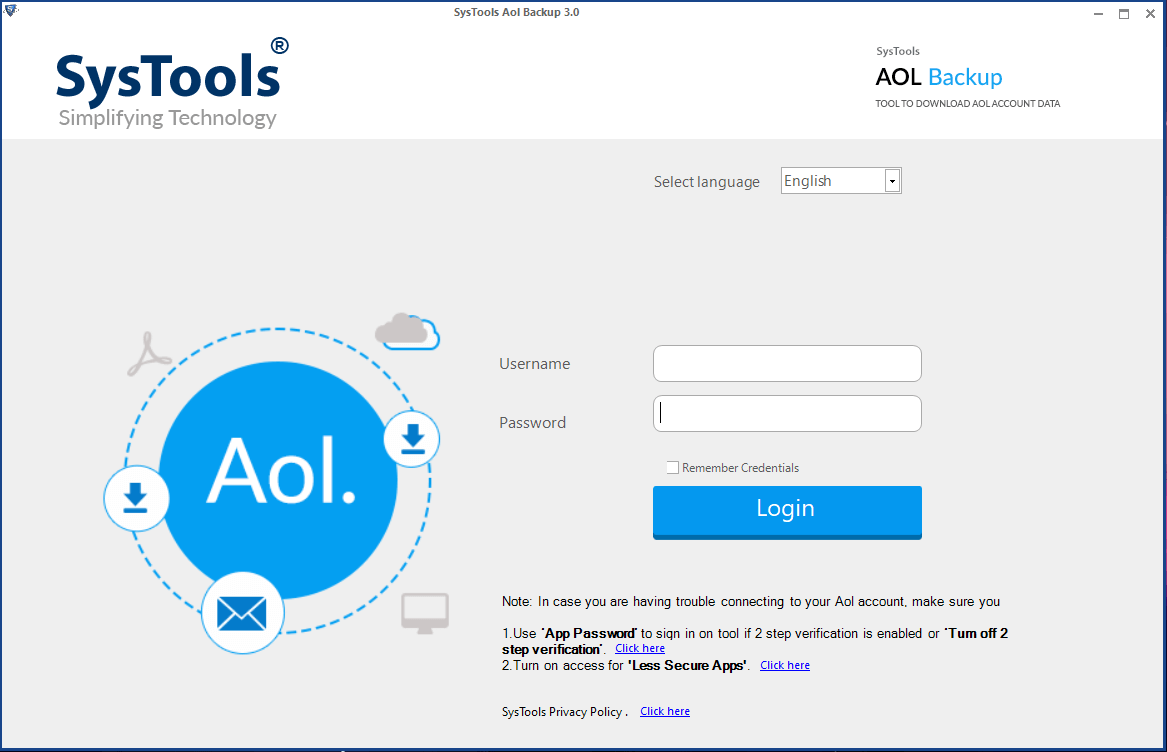 Step 2: Add AOL account credentials and click on the log in button.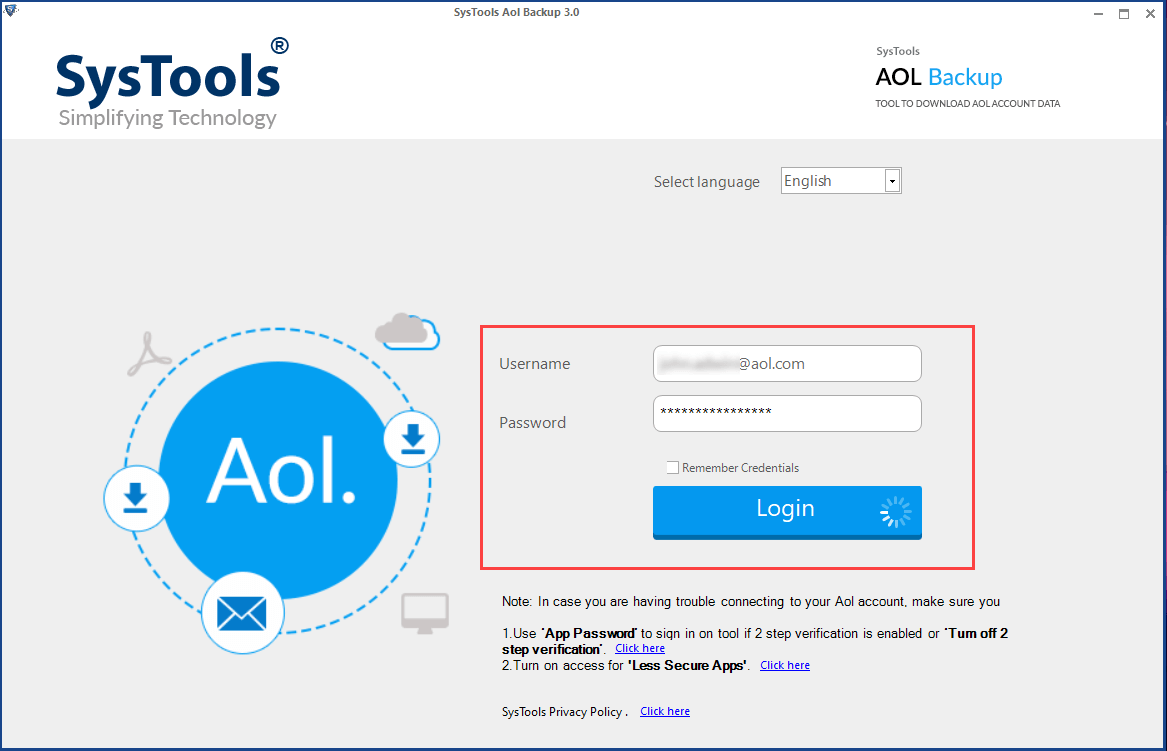 Step 3: Choose one desired file format from the following:
1. Outlook PST
2. EML
3. MSG
4. MBOX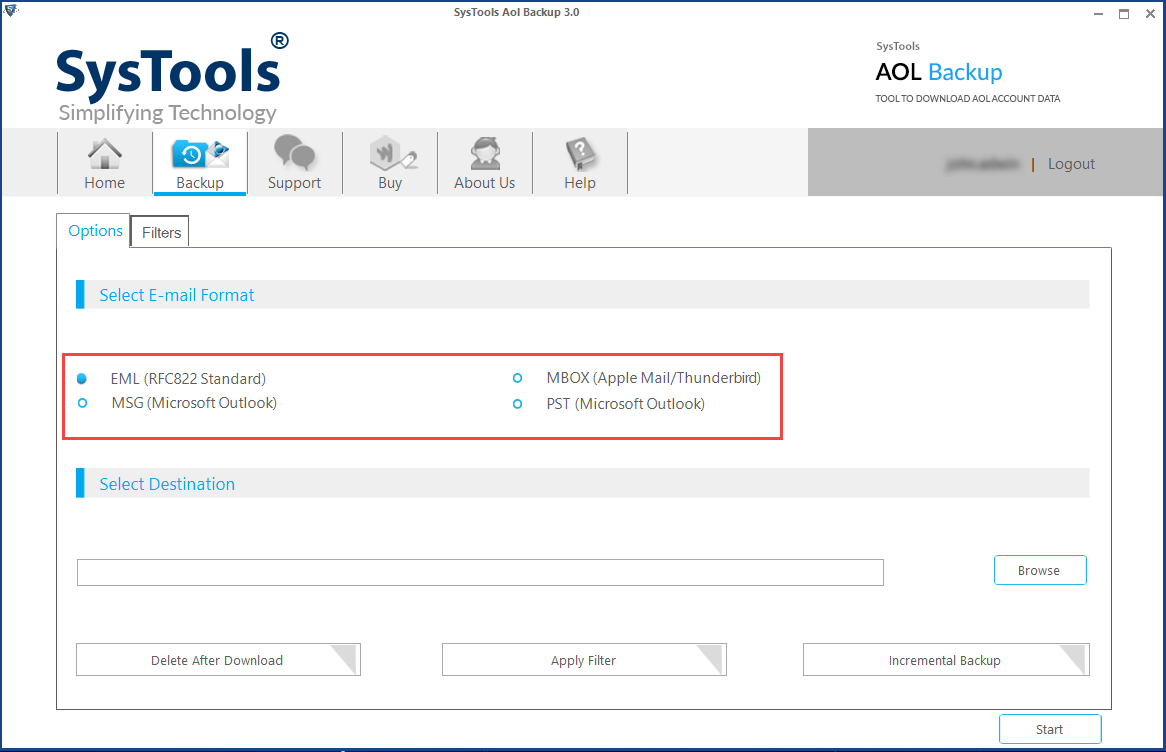 Step 4: Select Apply Filter option to save pictures from selective AOL emails.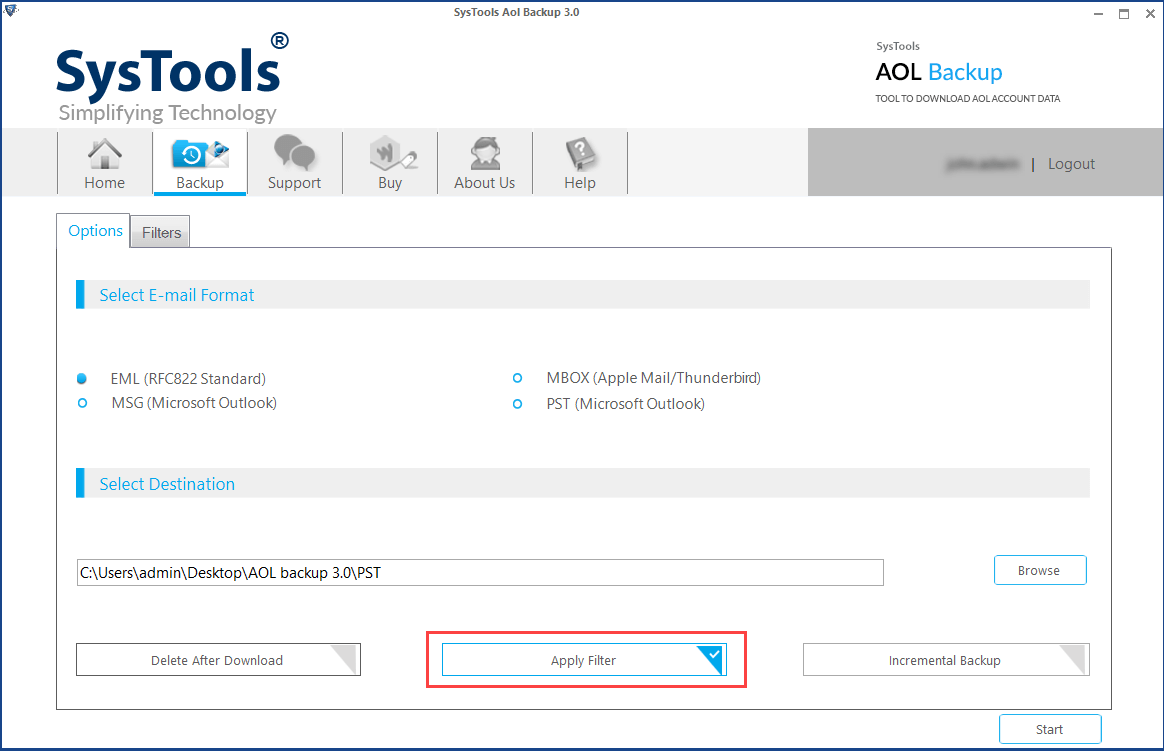 Step 5: Click on the Start button to begin the downloading procedure.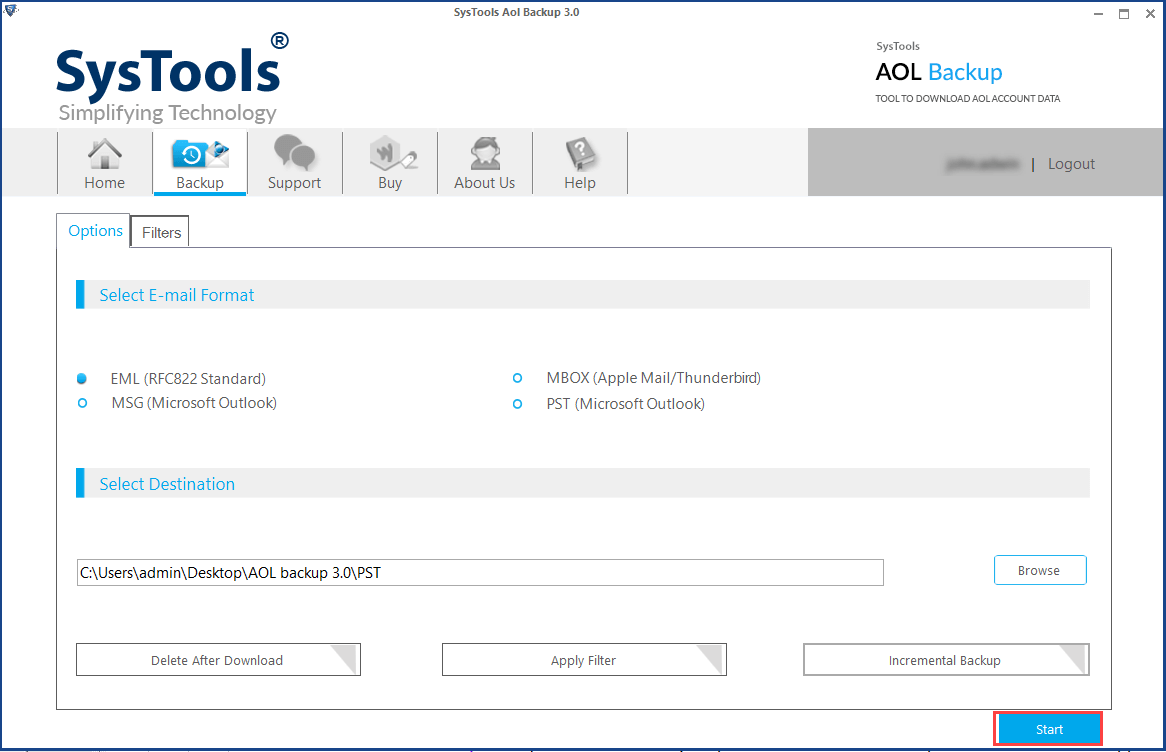 Time to Wrap up
Although users can use manual steps and automated solutions to figure out how to save multiple images of AOL mail in computer problem. But in situations where the user is unable to download many images from AOL mail due to the large amount of data, we suggest to use the AOL backup software recommended above. Because the utility avoids the fear of data loss and quickly saves attachments on your computer's hard drive.