Best Way to Save Emails from Office 365 Account in Few Simple Steps
There is no direct way to extract messages from Outlook Web Application(OWA) and save it as a file. It is the only way to access mailbox data on any iOS or Windows mobile device, PC or Mac computer. This makes it difficult to backup and secure important conversations as part of company compliance and legal policy. This post discusses ways to extract and save emails from Office 365 in a PST file. It describes a manual technique to create an Outlook data file. It can be uploaded to the desktop client in the future for reference or analyses. It stores an unlimited amount of data without any limitation on file size. It can be created as many times for each user individually. It can be a more convenient way to create a better and stronger backup and security policy for employees. It can be implemented in small and mid-level size businesses. Continue reading to find out all about it.
Step-By-Step Guide to Save Emails from Office 365
Following is a stepwise guide to save and download all the message from a mailbox to an O365 cloud:
Step 1: First, login to Exchange admin centre and go to Compliance Management>>in-place eDiscovery & hold>>New(+).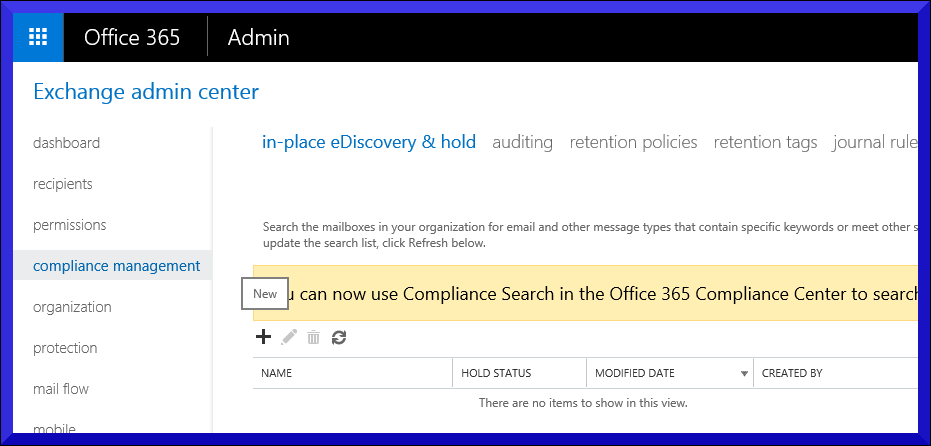 Note: Make sure the Discovery Management Role group has been assigned to the member. Add this action through Permissions>>Admin roles>>Discovery Management, add the user under the '+' icon.
Step 2: Then, type in a name and place for the In-Place eDiscovery & Hold window and click on Next.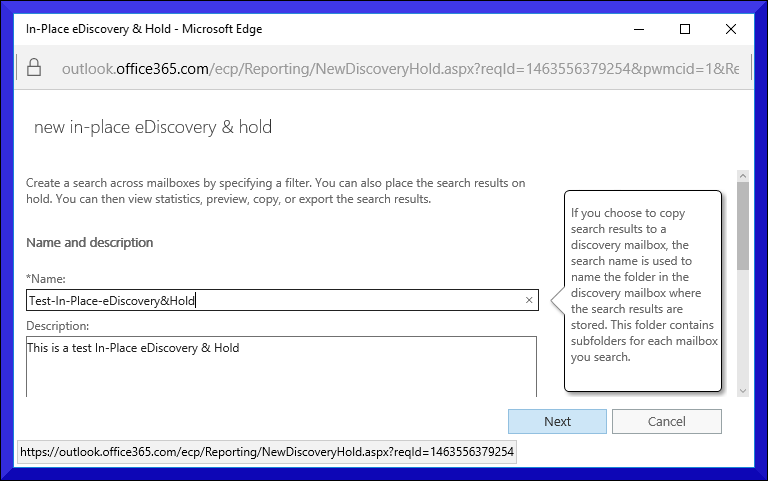 Step 3: Then, select Search all Mailboxes and click on Next button to download Office 365 emails.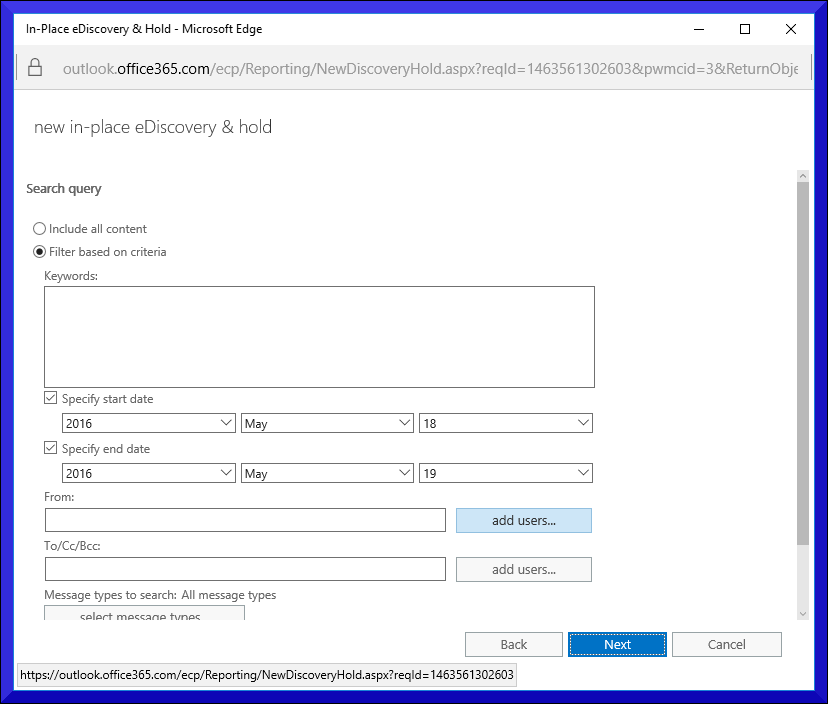 Note: specific accounts can be added by clicking on '+' icon.
Step 4: Then, set the appropriate filters and click on Next button.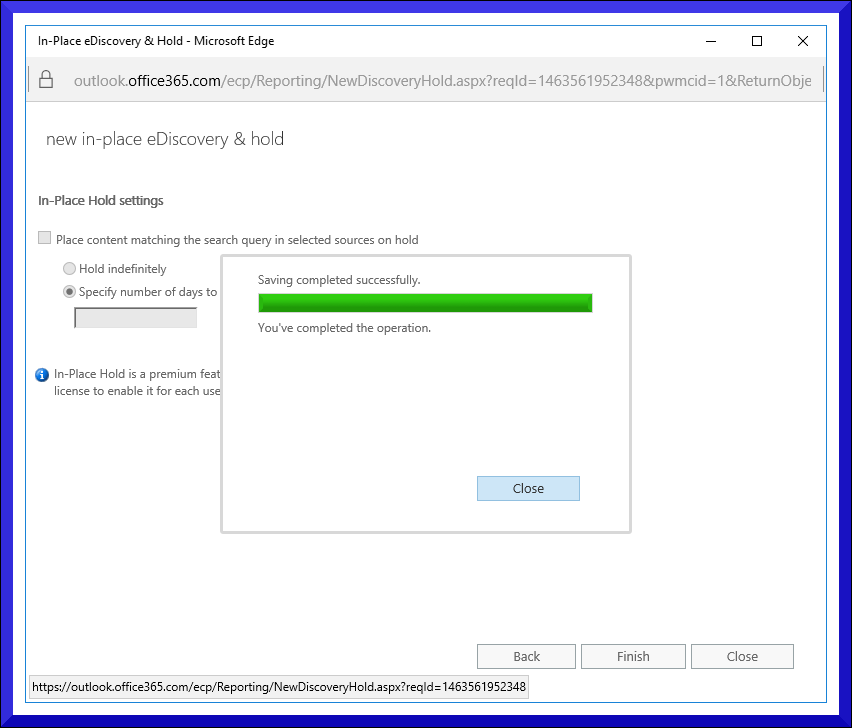 Step 5: Now, the process to save & export Office 365 emails will be initiated.
Step 6: After completion, it will ask to download a PST file under In-Place eDiscovery & Hold section.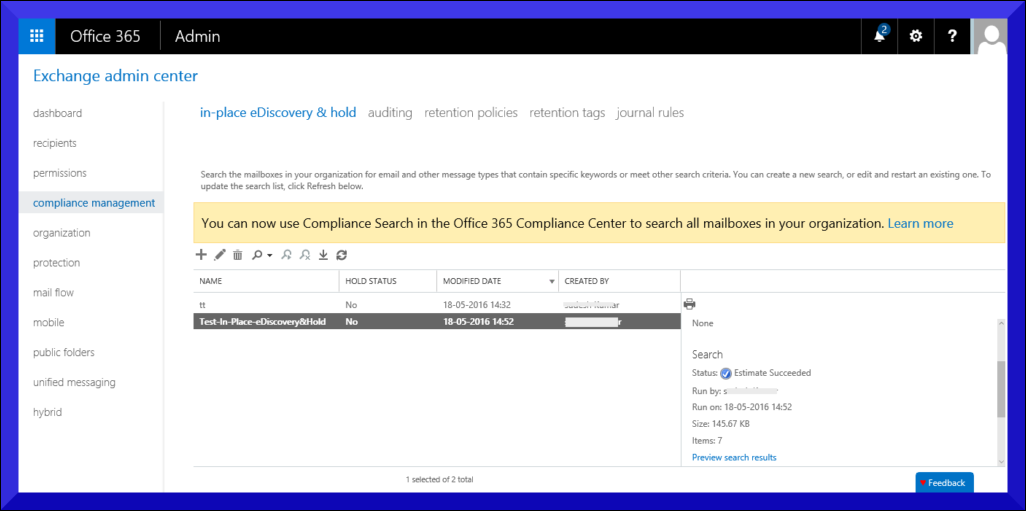 Step 7: Next, run through the security warning and download the data file to desktop PC.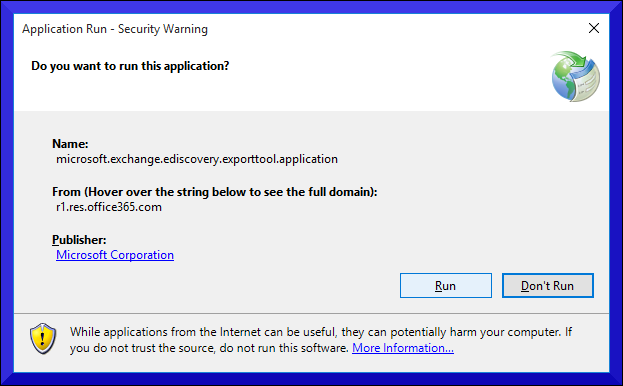 Know How to Save All Emails from Office 365 Mailbox
The strategy of any company is to come up with best solutions to sustain their organization in long run. The manual solution may work one or two times but not all the times. It cannot be the best and definitely not a professional approach. An admin cannot approach senior management and explain the steps as part of the solution for securing their high-end data. They prefer workarounds like the Office 365 Exporter tool to export Office 365 data to PST format.
It is the top-of-the-shelf product which guarantees no data loss. It is a forensic and data recovery company that works for government intelligence and ensure security. They are a trusted brand and one needs to look no further when searching for confidential information archival solutions. Here are the steps to use this utility:
Step 1: First, download and install the application. Then, run the application on the Windows PC.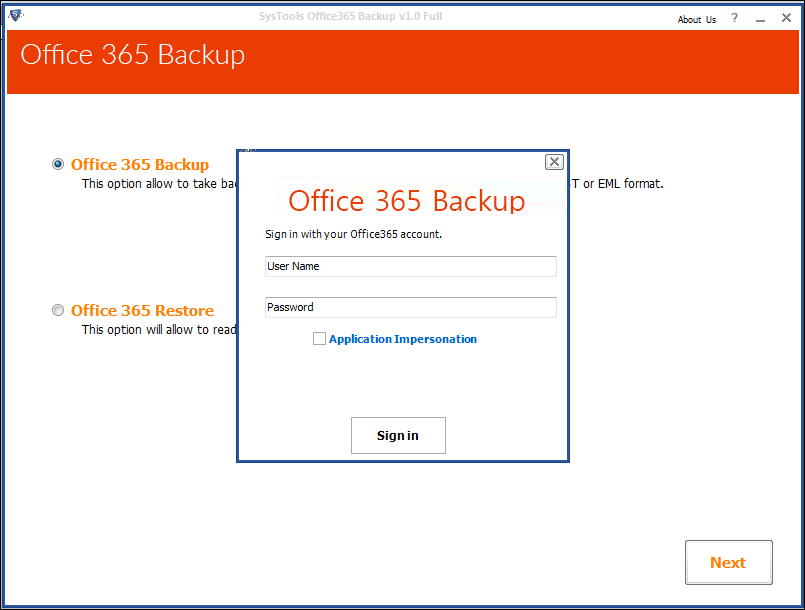 Step 2: Then, sign-in using personal username and password and select the email folders. Then, set the destination path and click on the Export button to save emails from Office 365 account.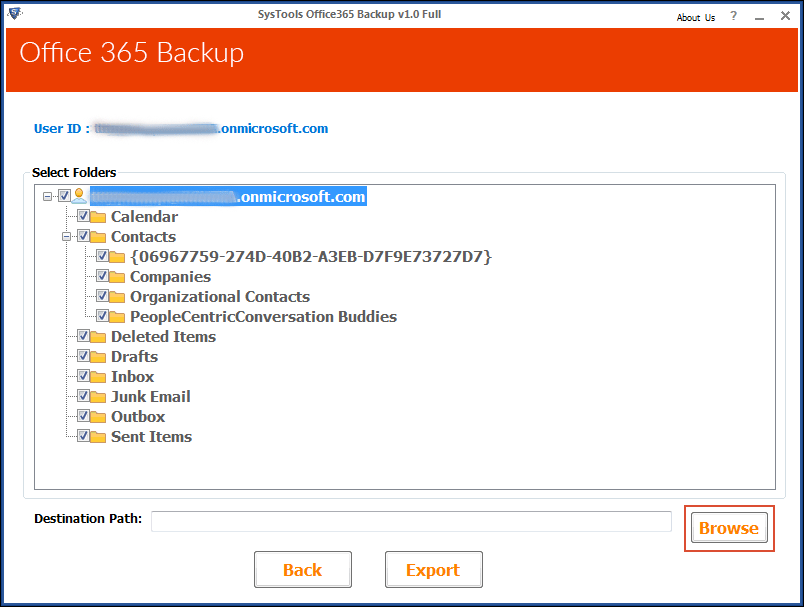 Step 3: To save Office 365 data, select 'Application Impersonation' and sign in using the admin credentials.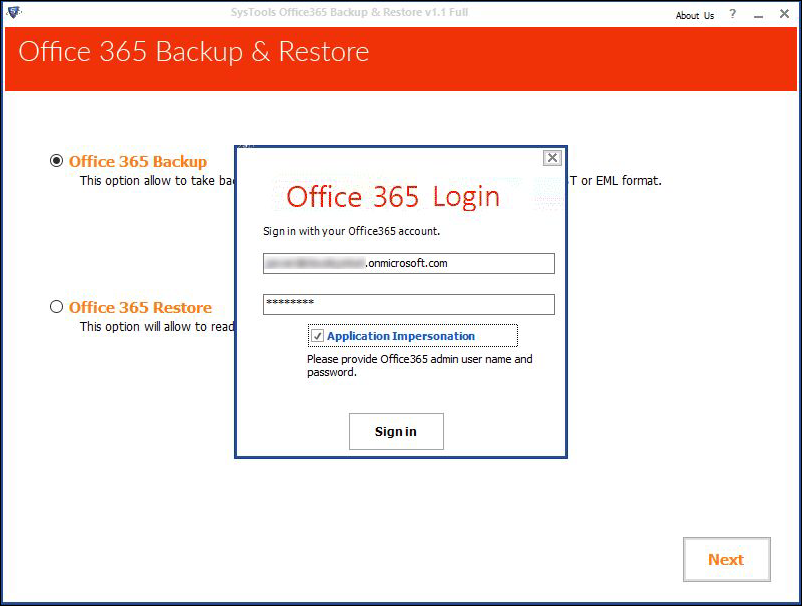 Step 4: Then, select users and again set a destination path. Next, click on Export button.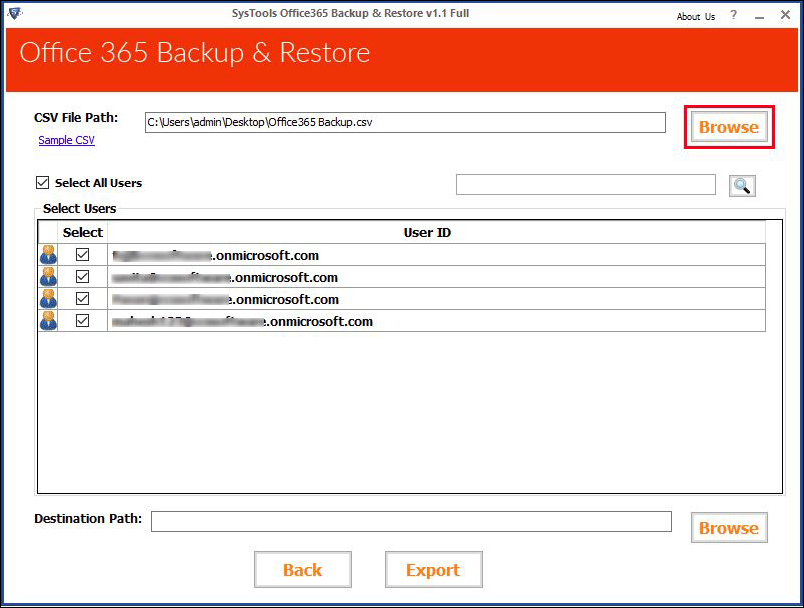 Step 5: Finally, set the appropriate date and item filters and click on Start button.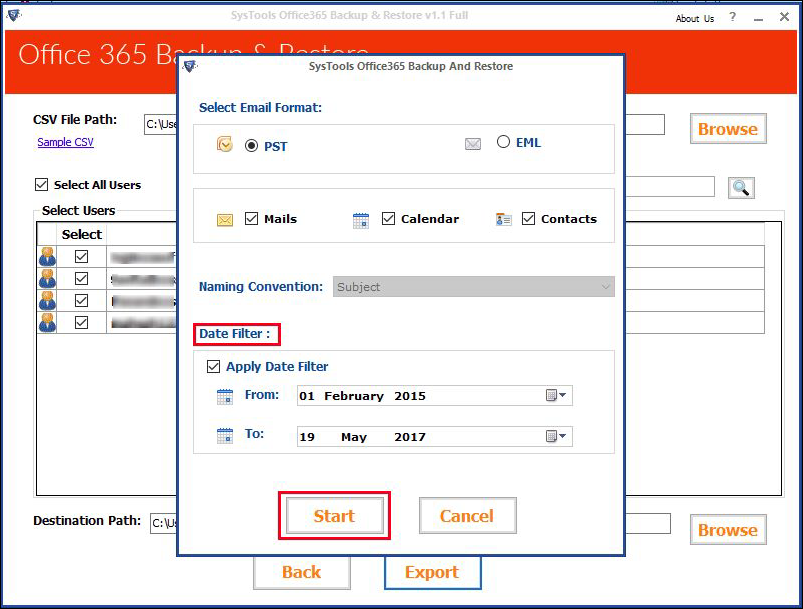 Conclusion
When purchasing such a high-end product like O365, one should be aware of all the feature that comes with it. There are so many facilities that even highly-technical professional are not aware of. They read about new things in blogs, newspapers, seminars, sessions etc. One such unique facility is to save emails from Office 365 in a PST file using eDiscovery method. It is a simple technique but not many people are familiar with it. This post is made to introduce users with this new option and educate them about this added advantage. They can use this for their own benefit and backup their own mailbox data. Individual users can also go for the automated solution suggested at the end.