How to Export Office 365 Mailbox to PST using eDiscovery? Step By Step Explained
This article endeavors to provide a comprehensive solution to the user query i.e. "How to Export Office 365 Mailbox to PST using eDiscovery?" Follow along with each step discussed here to ensure a safe and secure data export from Office 365.
What makes an email service or business productivity suite popular among users? The answer to this question varies among people, but most of the answers are – The service/software which provides users with better email client servers & a simple-to-use user interface.
Makes it popular amongst users, Office 365 has both, better servers and the brand name "Microsoft".
However, various reasons and situations may ascend users to export Office 365 Mailboxes to PST, like creating a backup of Office 365 mailbox data on the local machine as they can use in other mail clients like Outlook.
However, there is no direct solution provided by Microsoft that can export PST files from Office 365 mailbox. Although, one can use the eDiscovery procedure to save search results in Outlook PST format on the local system. To know the complete picture, here, let's discuss the steps to export Microsoft Office 365 mailboxes to PST using eDiscovery.
So, let's begin!
How to Export Office 365 Mailboxes to PST Via eDiscovery Process?
In order to export Office 365 to PST, there are two options are available. One is the manual workaround that uses the eDiscovery process and the second is the use of a software solution – Office 365 Email Backup Software.
6 Quick Steps to Export Office 365 to PST

Step 1. Download, Launch and Activate the Tool.
Step 2. Opt Office 365 & Outlook as Migration Platforms.
Step 3. Choose Mailbox Category and Apply Date Filters. 
Step 4. Login with Office 365 Admin Details and Validate.
Step 5. Select the Destination Location to Save PST File.
Step 6. Fetch and Select the Users and Start the Export. 
Now, let's start with the manual approach.
Method 1: Export Office 365 Mailboxes to PST using eDiscovery
eDiscovery is a service provided by Microsoft under Office 365 Security & Compliance Center. This tool is not made for the exporting process. Actually, its function is to search the content in Exchange Online Mailboxes, Office 365 Group, Share Point, etc for business conversations. Further, this information is used as evidence for legal cases.
Moreover, users use this option as an indirect way to export Office 365 mailboxes to PST on the local machine. For this, they first need to search the content in the O365 account using the eDiscovery functionality. Afterward, download the eDiscovery PST Export tool and save the searched data into Outlook-supported file format.
Go Through the Below Steps to Export Office 365 Mailbox to PST Using eDiscovery:
First, open the link https://protection.office.com and log in to your Office 365 account. Then, go to the Microsoft 365 Admin Center.
Now, click the Security option under the Admin Center.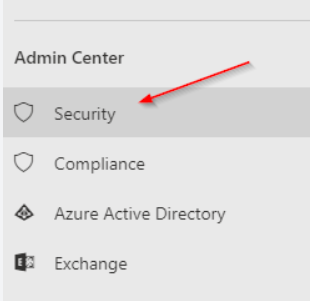 After that, select the Permission option and Drag it to eDiscovery Manager.
Note:- Only members of the eDiscovery Manager role group can able to access the various features of eDiscovery.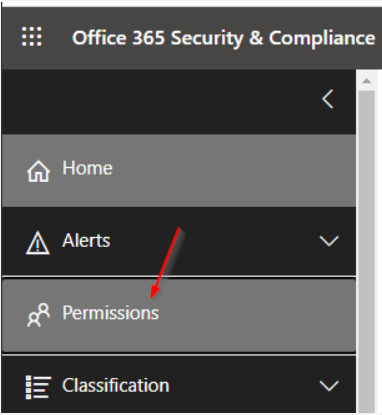 Now, check the box beside eDiscovery and click on Edit to add the role group.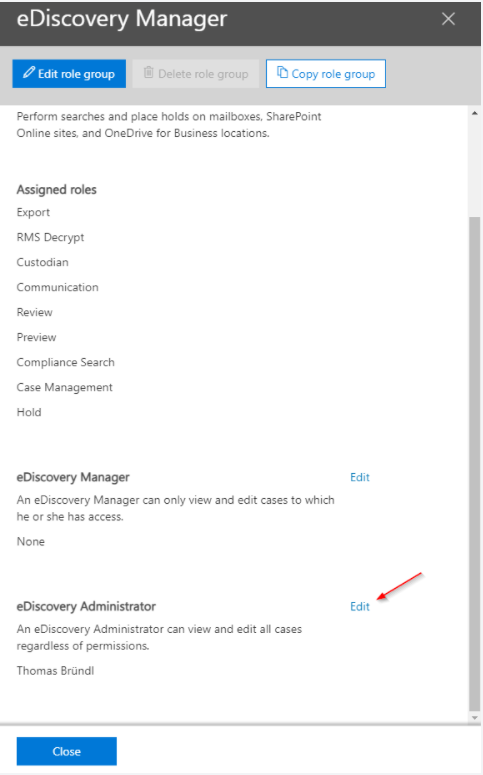 Click Edit role group if the Export role is missing.
When a role is assigned, then go to eDiscovery. Then select the Create a case option.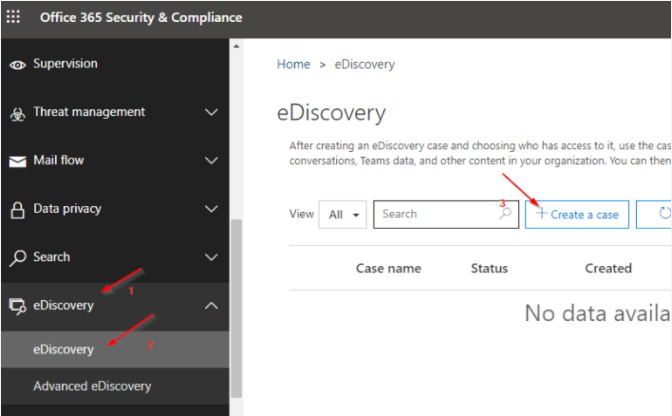 Give a name to the case and click the Save button.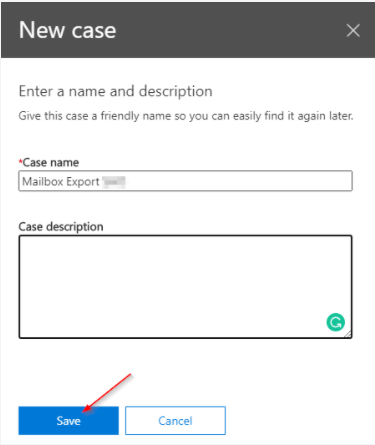 Now, click on the New search option.

You can click on Add Condition to more accurate search in Office 365
For Exporting process, select a Specific location and Modify it.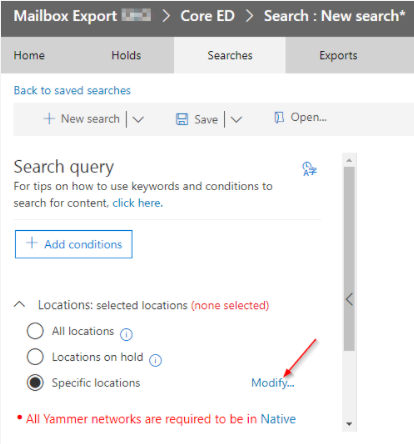 Now, choose emails or specify mailboxes using Choose users group.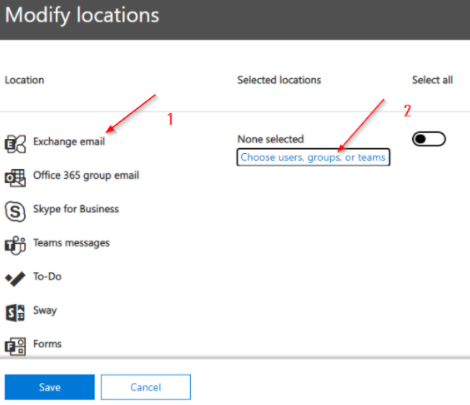 You can also export mailbox data from SharePoint and the Public folder by choosing the Public folder option.
The search option contains other filters such as Equal Any of and many more. But in order to Export all your mailbox data of Office 365 to PST, then do not add any conditions or keywords, simply click on Save and run button.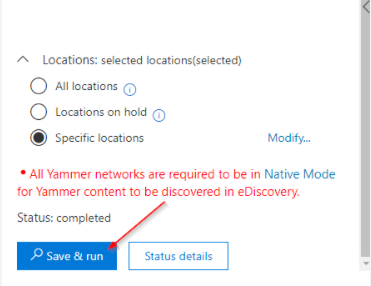 Once you have clicked on the Save button, the content search will start in the background.
Now, you have to go back to your saved searches and Select the Folder name to export O365 mailbox data to PST. There you can check the status of your search with the help of the More menu and choose the Export option.
Now, select any Output option according to the requirement from the Export Result window.
After all, the settings, click on the Export button.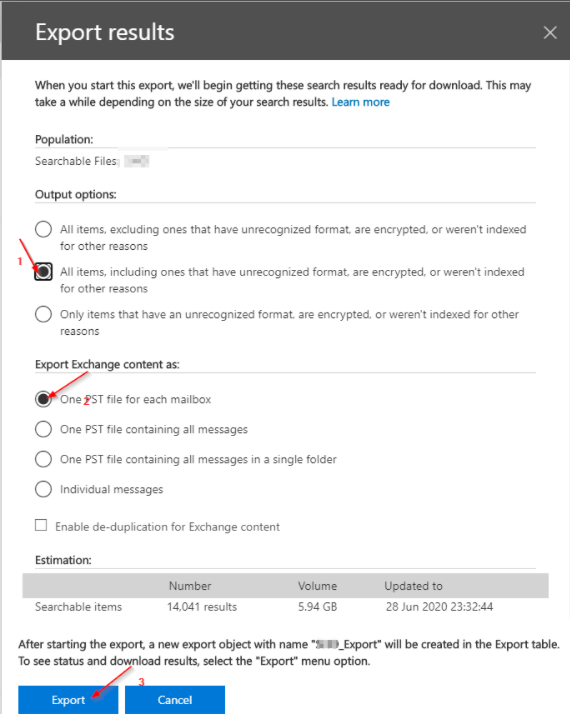 The exported search result will store on Azure Storage.
Download the export link from the Export result to a computer in a detailed pane.
Make sure you copy the Export key.

Now, click on the Download result from the Export window.
When you click on the download result it will redirect you to install the Microsoft eDiscovery Export Tool.
After installing the export tool, paste the Export key.
Now, browse the location, where you want to save the content search and click on the Start button to export Office 365 mailbox to PST using eDiscovery.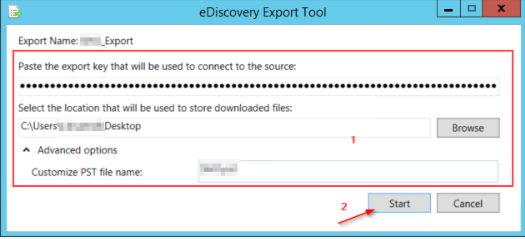 Drawbacks of Using eDiscovery PST Export Tool to Export PST from Office 365 Mailbox
There are multiple shortcoming of the above-mentioned procedure. The major ones are listed below.
1. eDiscovery is not starting: This is a very common issue, and this error occurs due to a lack of prerequisites requirements.
This service only works on Windows 7 and above. Below Windows 7 OS, eDiscovery PST Export Tool is not going to run.
An updated Microsoft .Net framework is required. It will not work on the old version of the .Net framework.
You will need the latest version of Internet Explorer to download the Tool. Or if you are using other than Explorer, then you have to add ClickOnce add into your browser.
2. Failed Exporting Item Error:- This will happen during the export process and the reasons are mentioned below.
Corrupted messages in your search content.
A huge amount of data export also creates this type of error.
3. Exporting Process is Completed With Errors: This will occur due to a problem with the internet connection.
4. eDiscovery Crashed Error: This will happen, when you are working on a huge amount of content searching.
5. Hanged While Calculating Process: While calculating the attributes, the PST export tool gets stuck. As a result, the exporting process goes into a hang situation.
Note:- eDiscovery only comes with Office 365 Enterprise E3 and Enterprise E5 subscription plans.
Flexible and Alternate Solution to Export Office 365 Mailboxes Data to PST eDiscovery
No doubt, eDiscovery is the best tool in Microsoft Office 365 for content searching, but when it comes to save Office 365 mailboxes data into PST or creating a backup of your O365 email data, then it is not the ideal solution. So, it is good to use an easy solution for the same. Let us have a look at the key features of the tool:
Export Office 365 data like Emails, Contacts, Calendars, etc.
Save the resulting Office 365 backup into PST file formats.
Provides folder hierarchy and selective migration options.
Offers a date filter for selective data export.
Supports backing up Office 365 data in a batch.
Offers pause and resume options during the backup process.
Must Read: Learn How to Forward Multiple Emails from One Office 365 Account to Another
How to Use Software to Export Office 365 Mailboxes to PST – Complete Working Steps
Step 1. Download and install the above tool on your system. Choose Office 365 and Outlook as the source and the destination backup platform.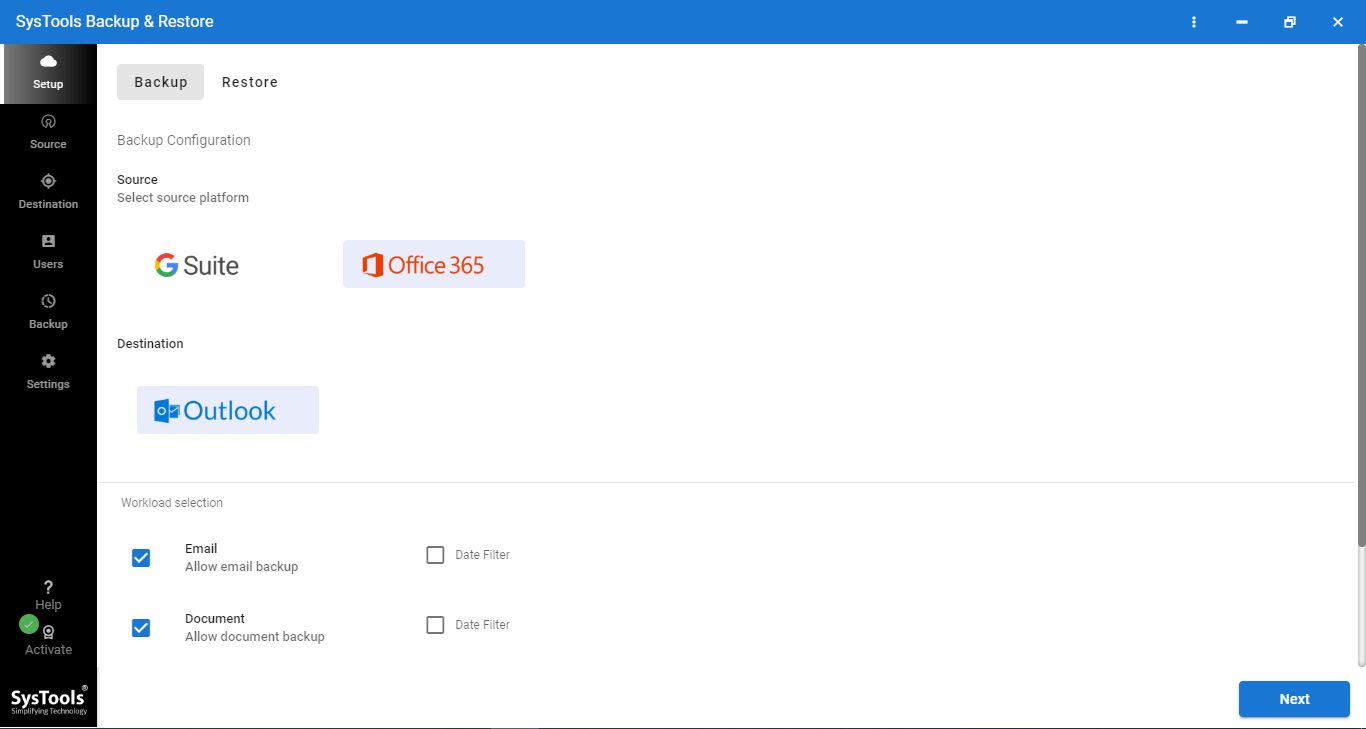 Step 2. Choose the Mailbox Categories items that you want to export to PST from Office 365 mailboxes. Use the filter for selective data backup based on a date range.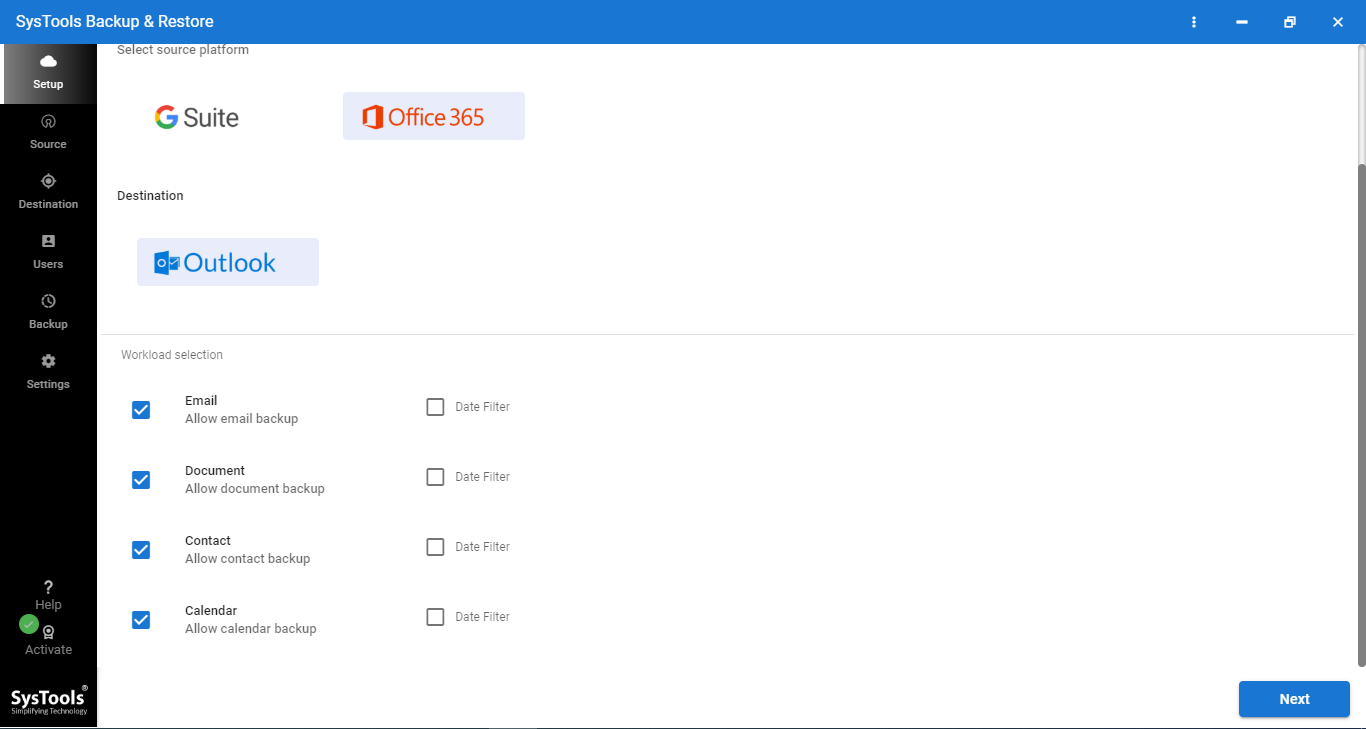 Step 3. Sign in to the tool using your Office 365 admin email and application ID and click on the validate button and proceed to the next step in order to export Office 365 mailboxes to PST.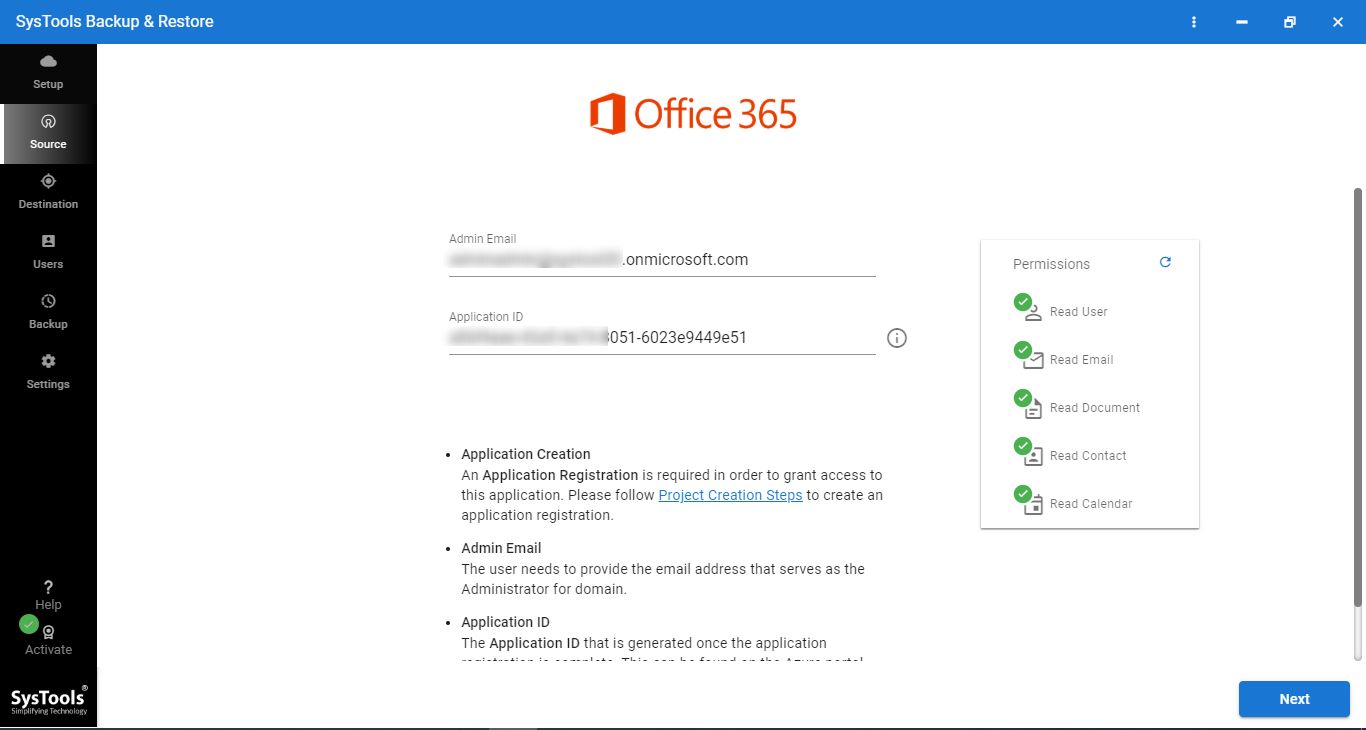 Step 4. Locate the destination on your system for saving the resultant PST file.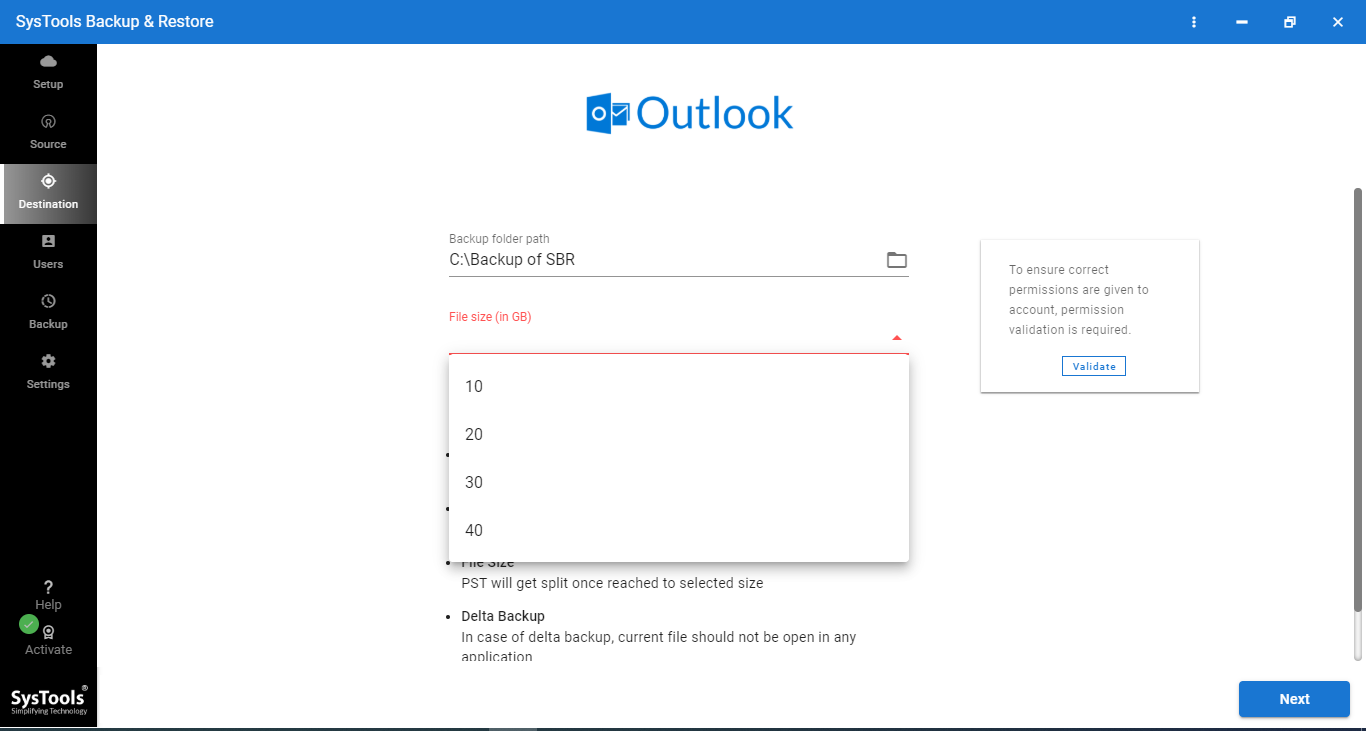 Step 5. Select the desired Office 365 Mailboxes from the list, in order to save emails and click on the Start Backup button.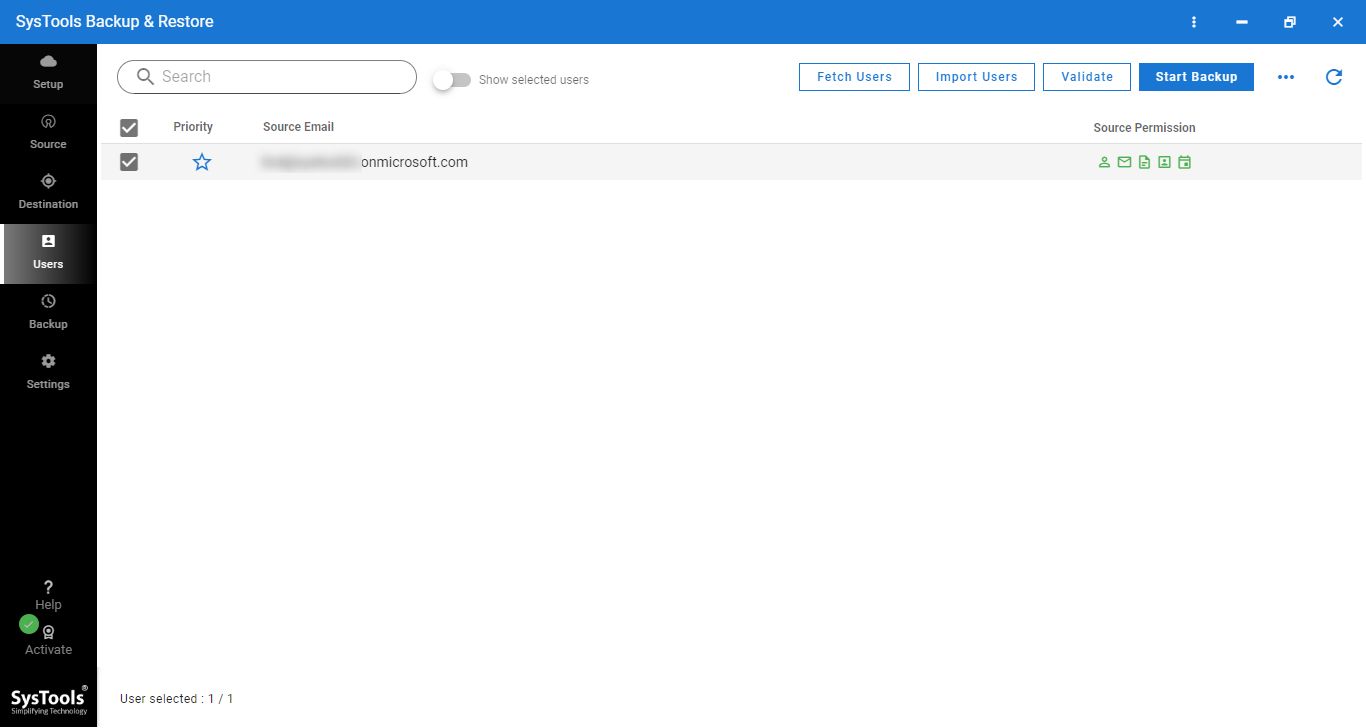 Final Say
Hence, we would like to conclude that, eDiscovery is not meant for the Office 365 export process. As you see, the steps to export Office 365 mailboxes to PST Using eDiscovery is a lengthy & cumbersome task. However, if you want an easy way to convert Office 365 mails into PST on the local system, then you can opt for the automated way too.
Also Read: Migrate Exchange 2016 to Office 365 Using the Preferred Way
Some Frequently Asked Questions
Can this tool save any of our user credentials or Office 365 email data on their server or any third-party system?
No, this is a professional utility that ensures 100% user data privacy and keeps it safe and secure, and never saves any user data on its server or any third-party systems.
Is there any kind of data size limitation during the email backup process?
No, this is a powerful professionally built tool and works irrespective of data size. Users can backup data without any data size limitation.
Can we use our Office 365 mailboxes during the data backup process?
Yes, this is a smart tool that allows its users to work flawlessly and makes the backup process completely invisible (the process goes on in the background).