How to Restore Deleted Documents from Recycle Bin?
Summary:- Although not accessible, files deleted from the Recycle Bin are still retrievable. With the assist of a trustworthy SSD Data Recovery Tool, users can recover deleted documents from Recycle Bin or after emptying the Recycle Bin effortlessly. Get the data recovery utility now and recover shift deleted files from hard drive within minutes.
About Deleted Items and Recycle Bin
Recycle Bin in Windows is a folder that stores the deleted documents. The Recycle Bin folder doesn't locate on an individual drive. All partitions on your laptop hard drives include the space allocated to Recycle Bin. By saving the deleted documents, Recycle Bin provides the chance to recover deleted data from laptop to the primary location when you need them.
Yet not all the deleted items will go to Recycle Bin. Normal deleted items will be moved to it while shift deleted documents won't.
How to Recover Deleted Documents from Recycle Bin Windows 10
Users can recover the deleted folder from the recycle bin instantly after users delete or drag them to the recycle bin. At this point, users just need to right-hit the files and select "Restore". And all of the retrieved deleted documents from recycle bin will be saved to the original folder or directories just as if they have never been deleted at all. It is the most widely used mode after you unintentionally delete data from your laptop.
Nevertheless, it works only based on the condition that users haven't emptied the recycle bin yet. So, here is the question, how to recover deleted folder from SSD and recycle bin after empty? They are gone permanently?
How to Recover Deleted Folder from Recycle Bin Windows 10 / 7
For multiple users who have no technical knowledge, emptying recycle bin means their items are deleted permanently there is no chance of data recovery by using manual methods. Users can do one thing they can try SSD data recovery tool in the right way. Users can't recover deleted files after an empty recycle bin without the help of software.
Because users can't see them at all. And there is no method for manually restore deleted documents from the recycle bin. Users need a professional data recovery utility to scan their pc for the deleted files.
Users can leverage a Kingston SSD data recovery tool to recover data even it is not available in the recycle bin. There are lots of tools available in the market; therefore, select wisely and evaluate all the parameters and the risk involved with it. Harmless download and install the software and beware of deceptive links. Users have to be cautious before downloading the application because users never know what they may end up with.
It is a recommended solution as it efficiently recovers accidentally deleted data, from the formatted and corrupt storage devices, from inaccessible partitions. Irrespective of the data type, this software helps you recover your precious pictures, video files, pdf, music files, and all the critical documents
Steps to Recover Deleted Items from Recycle Bin after Emptying
Step 1:- Download and launch Software and start it on your Windows computer.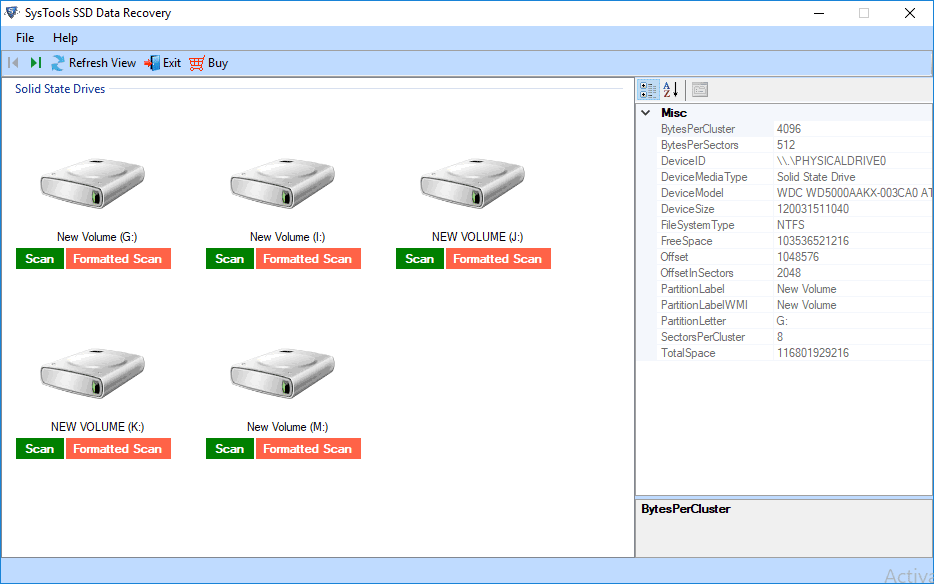 Step 2:- Choose between Scan and Formatted Scan options to recover deleted files from SSD.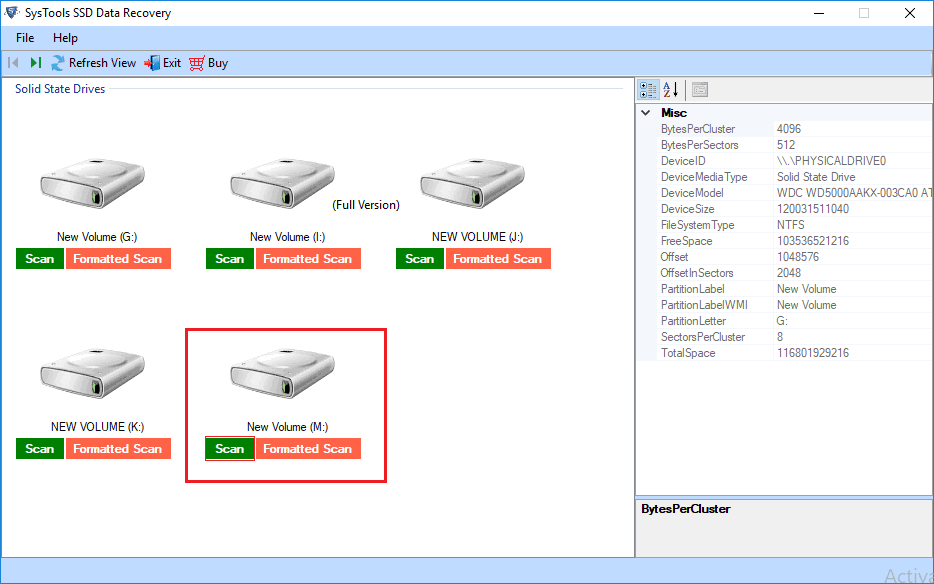 Step 3:- The utility will start scanning and display the complete list of restored files. For the ease of the users, all the retrieved shift deleted files will be shown in red color.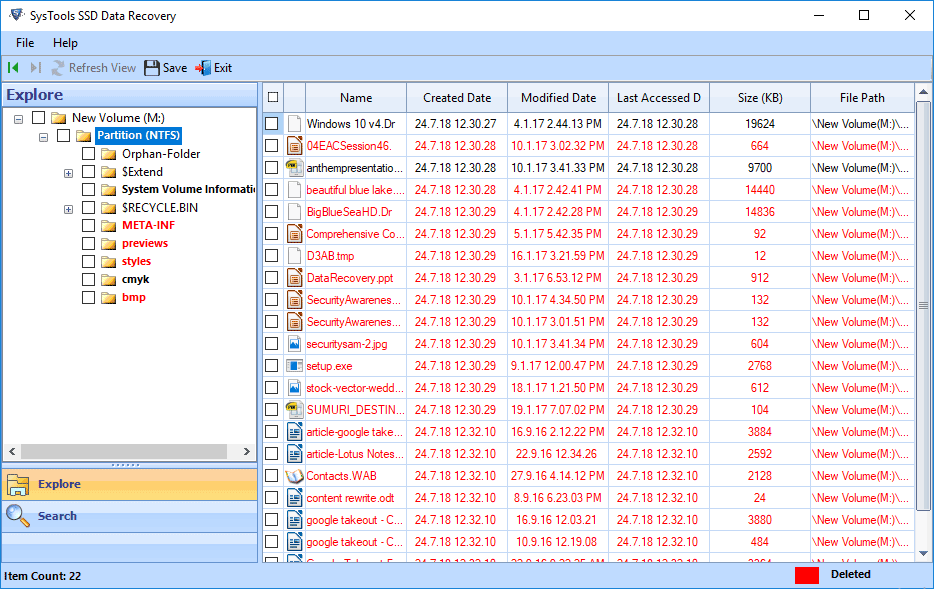 Step 4:- Select the permanently deleted files you wish to retrieve from the list of recovered files and click on the Save button.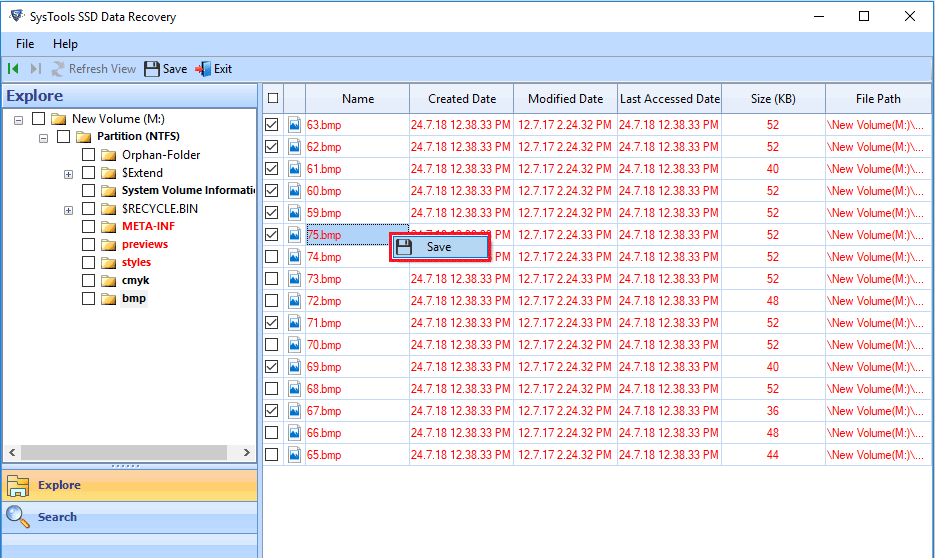 Step 5:- Choose the location for storing the recovered files so that after the restoring process is done, you can access those files from the new destination file.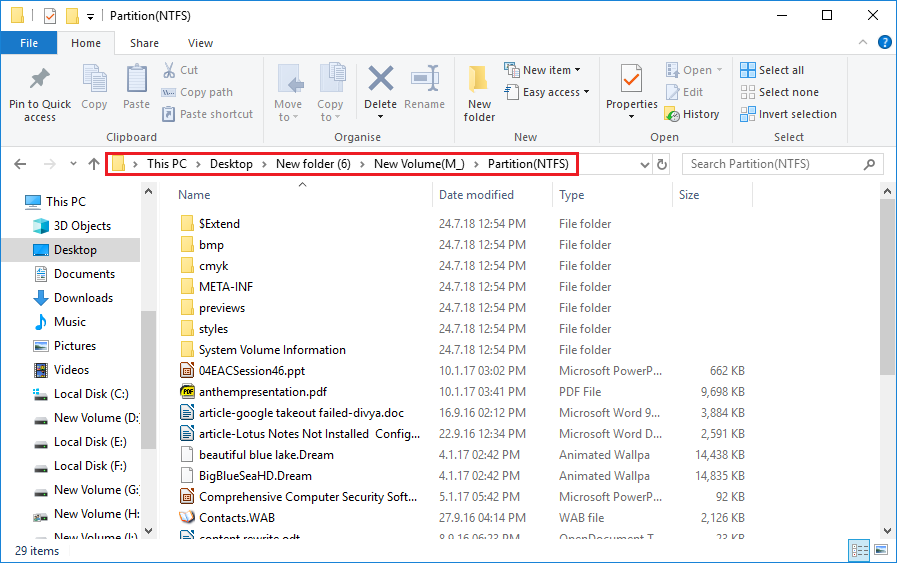 Final Verdict
It is essential to have a backup of your data as data loss can happen in different modes like crashed OS, physical failure of the system, unintentional deletion, virus intrusion, etc. When users lose their files, users need to get it back as quickly as possible, and that's when the backup system comes into the picture. Nonetheless, you should always have a recovery plan and implement safe work practices.
FAQ's
How can I recover permanently deleted files from Recycle Bin Windows 10?
The above-mentioned tool has the capability to recover permanently deleted files from recycle bin on any version of Windows. It has simple GUI. Technical and non-technical users can use this utility without any hassle.
How can I recover deleted files from recycle bin for free?
In this blog, we have discussed how to recover deleted files from recycle bin read this blog and know the solution.