Best Practices to Import MBOX to Office 365
Know how to import MBOX to Office 365 using 2 free manual methods. If you seek professional help, an automated tool is also included.
Cloud is the future. It is powerful, cost-effective, and will continue to grow in the future. Whether it's enterprise or self-employed individuals, everyone is more or less shifting to cloud applications to better manage their work.
The same holds true for desktop email client users. Many have already shifted their mailboxes to cloud applications like Microsoft 365 and many are on the way. After all, it is centralized, more productive and it allows them to work anytime, anywhere. In this article, we are focusing on specific user groups who wish to move their MBOX files to Office 365 accounts.
Table of Content:
Process MBOX Files of All Origins
Associated with email clients like Mozilla Thunderbird, Entourage, Apple Mail, The Bat, etc.
Downloaded from email apps like Gmail.
Backup files created through Backupify, MozBackup, etc.
Old archive mailboxes of different types – .mbox, .mbx, .mbs, MBOX without extension.
Regardless of its origin, as long as you have a healthy MBOX file, you can easily import it in Microsoft 365 after reading this article.
Without further ado, let us start with the manual methods first.
Free Methods to Import MBOX to Office 365
We will discuss two free methods here:
Configure Office 365 account in MBOX email client – Here, we will configure Microsoft 365 in Thunderbird and copy the emails inside MBOX file into Office 365 mailbox.
Move emails to Outlook & use Azure AzCopy Tool to Upload it to O365 – Here, we will move the mailbox data to Outlook and create a PST file. Then, upload this newly-created file to your Microsoft 365 account.
At last, we will discuss the most popular automated professional solution as an alternate method.
#1 Configure Office 365 account in MBOX email client
Let us use IMAP during account configuration as most free email clients lack Exchange.
Part 1:
Firstly, free download Thunderbird email client from the Mozilla website.
Then, install this email client and launch it.
When creating a new account, choose to skip and use the existing email.
After that, enter your name, Microsoft 365 email address, and password in the Mail Account Setup Wizard.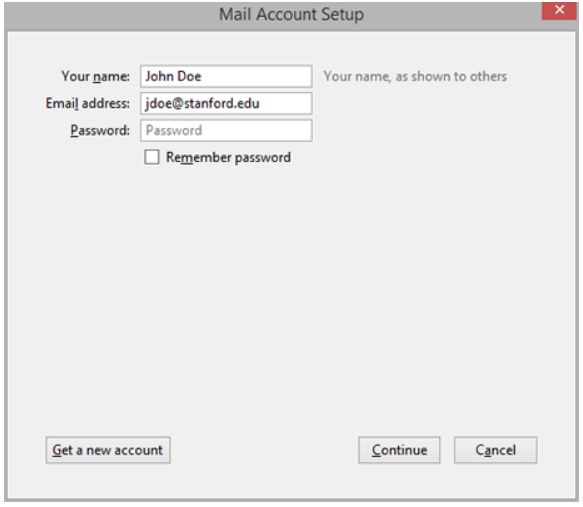 Then, click Configure Manually and Enter the following settings:

Incoming: IMAP, server name – outlook.office365.com, port – 993, SSL – SSL/TLS, Oauth2 authentication, username – your O365 email id
Outgoing: SMTP, server name – smtp.office365.com, port – 587, SSL – STARTTLS, Oauth2 authentication, username – your O365 email id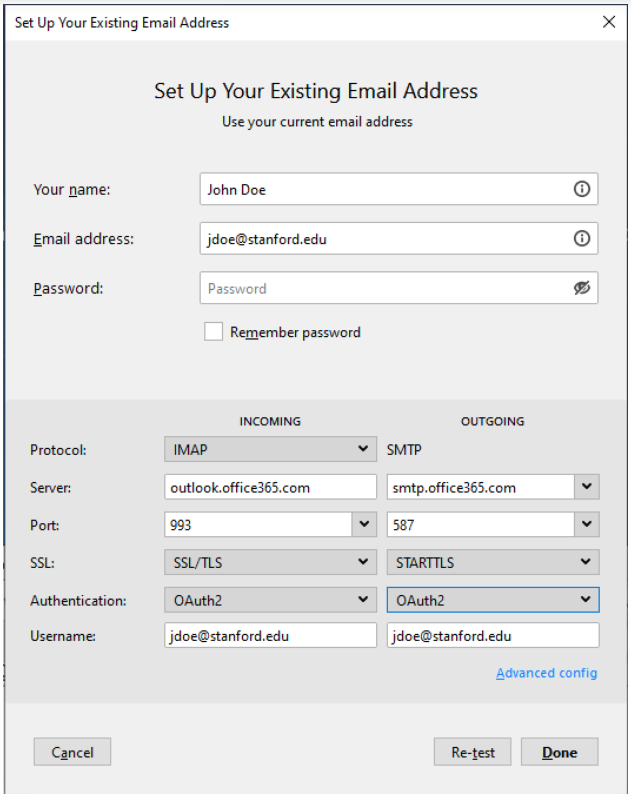 Click Done and Authenticate your account.
Part 2:
Now, we will import MBOX to Thunderbird using ImportExportTools NG add-on.
With the email client still open, tap the Alt key.
After that, go to Tools menu and select Add-ons
Search for ImportExportTools in the search bar.
Click on +Add button >> Add corresponding to the ImportExportTools NG.

Then, restart the email client.
Right-Click on Local Folders >> ImportExportTools NG >> Import MBOX File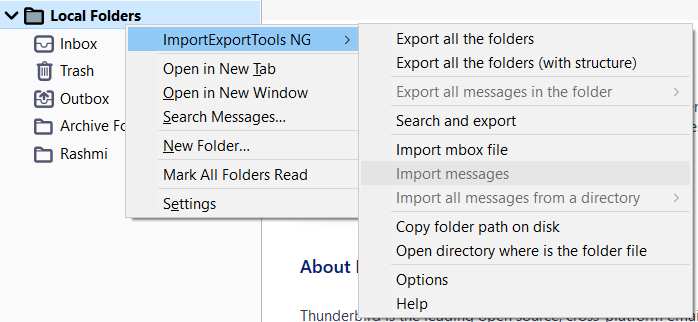 After that, click OK and select the MBOX file you want to import in Microsoft 365, then click Open.
At last, the file is added and emails are available in the email client.
Part 3:
Select all the MBOX emails (Ctrl+A) and right-click.
Choose Copy to >> your office 365 account.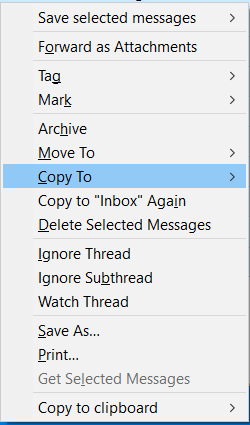 This will copy all the emails from MBOX to Office 365 mailbox. Check the Microsoft 365 account on a browser to confirm that all the files are there.
#2 Move emails to Outlook & use Azure AzCopy Tool to Upload it to O365
The basic idea behind this free method to import MBOX to Office 365 is to use an MBOX supporting email client (Thunderbird) to facilitate importing MBOX emails to Outlook. Then, using the Azure AzCopy Tool to upload the emails to Office 365.
The steps are as follows:
Part 1:
Firstly, install Thunderbird from Mozilla website.
Secondly, launch it and configure any account (leave it if you can since we won't be using it).
Local Folders will be present in the mailbox section.
Part 2:
Do exactly the same as Part 2 in the #1 Method.
You now have all the MBOX emails inside the Local Folders.
Part 3:
Please select all the emails and drag and drop them into a folder on your computer to create EML files.
Then, open MS Outlook and drag and drop the EML files into a mailbox folder in Outlook.
Now, go to File menu and click Open & Export >> Import/Export
After that, choose Export to a .pst file
Then, select the folder containing dragged and dropped emails for export.
Afterward, give a destination location for the PST files.
At last, click on the Finish button.
Part 4:
Simply perform the steps to import PST to Office 365.
Limitations of the Manual Methods
Requires installation and configuration of multiple email clients
Must have the technical expertise to use O365 of other applications
Does not guarantee retaining data integrity
Steps are time-consuming and will lead to a lot of complexity if there are more than one MBOX files
Professional Way to Import MBOX Files to Office 365
If the complex and time-consuming manual methods are not your cup of tea, then give this professional tool a try – MBOX to Office 365 Migrator.
Benefits of using Professional MBOX to Microsoft 365 Tool:
Allows to batch import multiple MBOX files into O365 account(s) at once
Allows uploading files to more than 1 account at a time through impersonation.
Date-range filter is available to migrate selective emails
Option to maintain folder hierarchy/structure
Steps to Import MBOX to Office 365:
Run MBOX to Office 365 migration software.
Add MBOX files you want to import.
Select "Export to Office 365" in Export options.
Enter the Microsoft Office 365 credentials.
Click Export button to start the import process.
→ Complete Guide ←
Now, let us get into the details:
1. Firstly, run MBOX to Office 365 Migrator on your Windows system, then click Add Files button.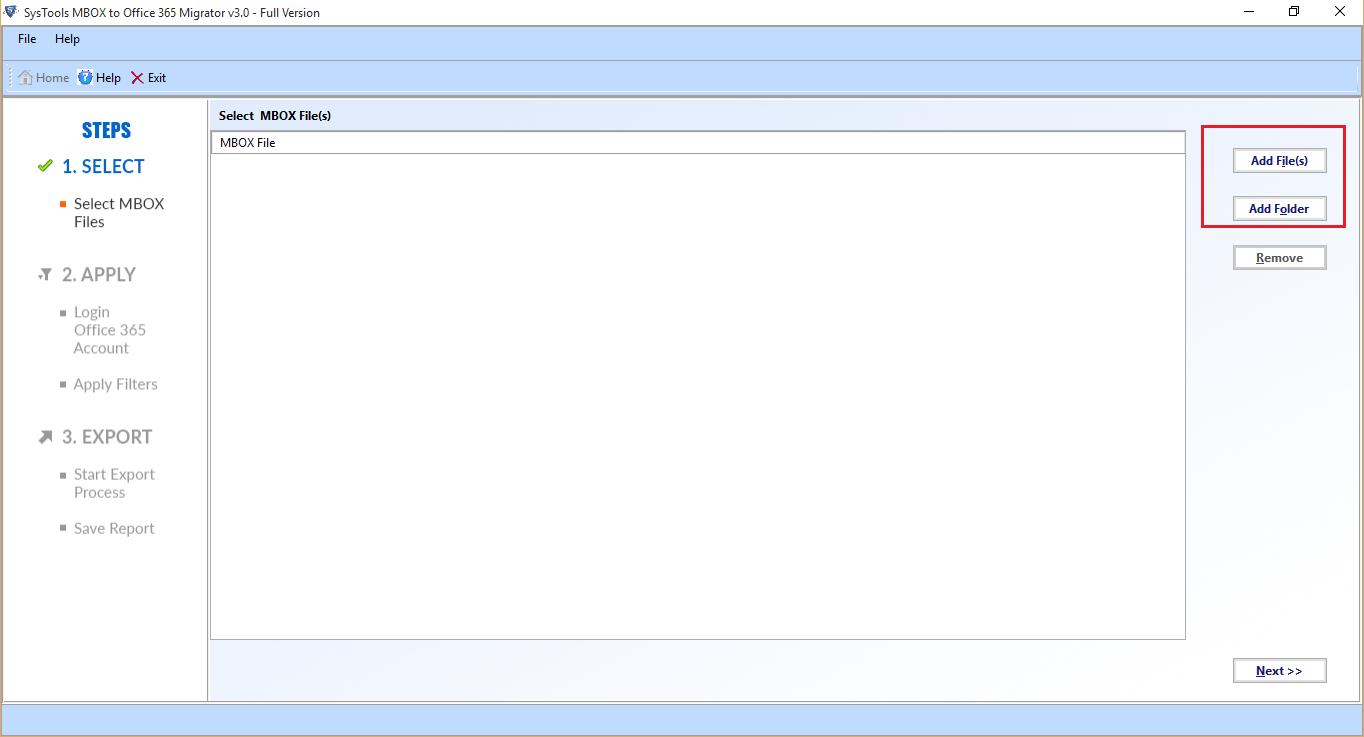 2. After that, add MBOX file(s) from the system into the software.
3. Here, select Office 365 and choose to Maintain Folder Hierarchy. Then, click OK.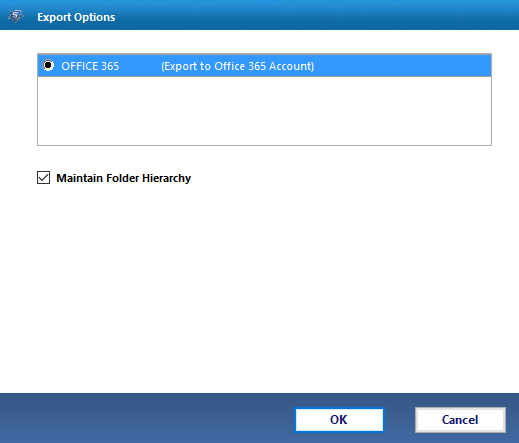 4. Then, select either of the following methods:
With impersonation (How to apply)- Requires admin id. Feasible if you want to import MBOX files to several Office 365 accounts.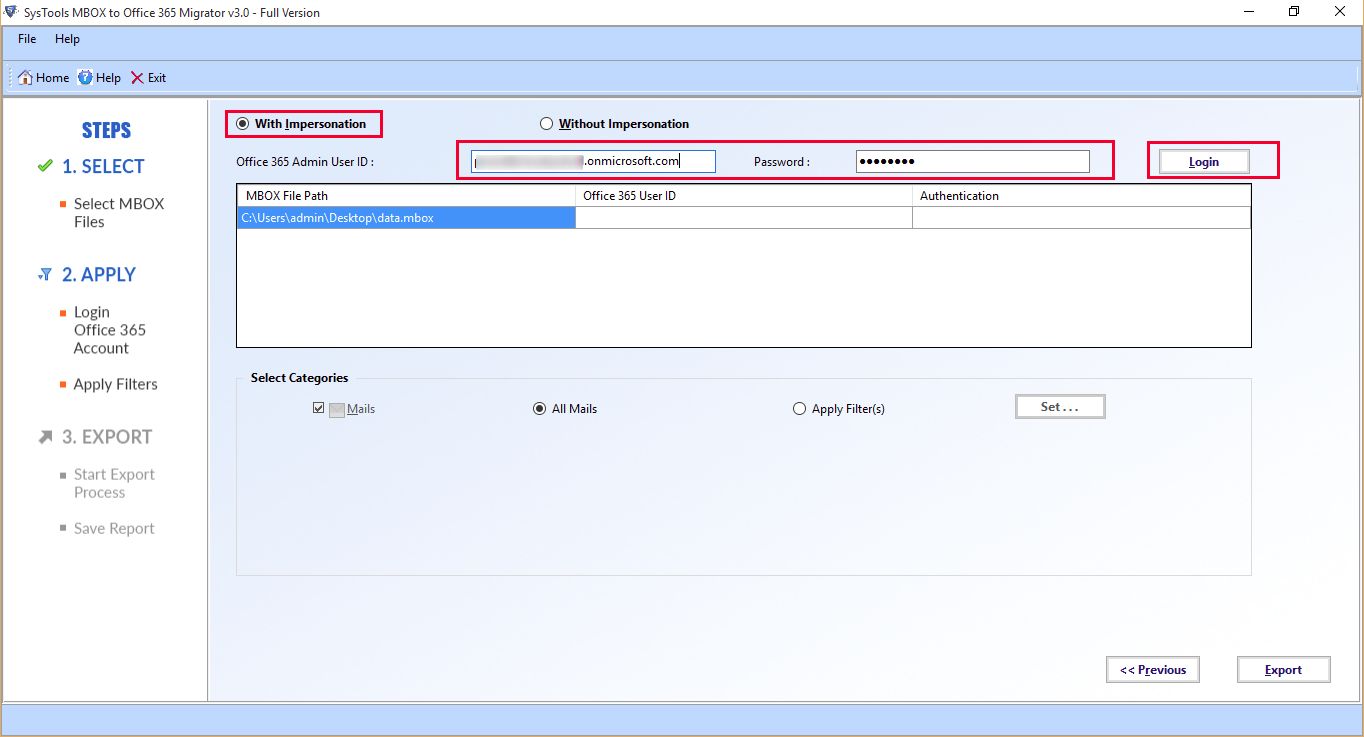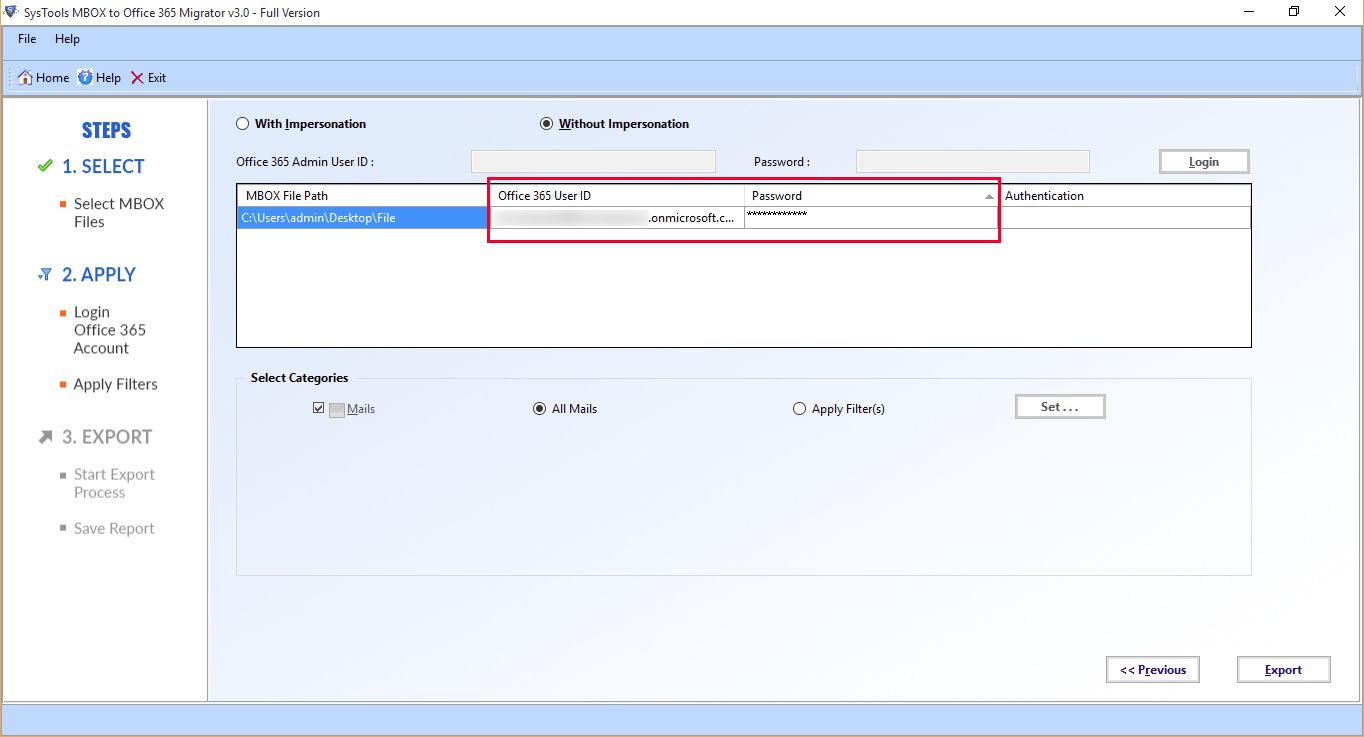 5. Input and Login to validate the account, then map the added MBOX file(s) to corresponding Office 365 id.
6. Afterward click Set button to apply Date-range filter.

7. Then click on Export to start importing MBOX files to Microsoft 365 account.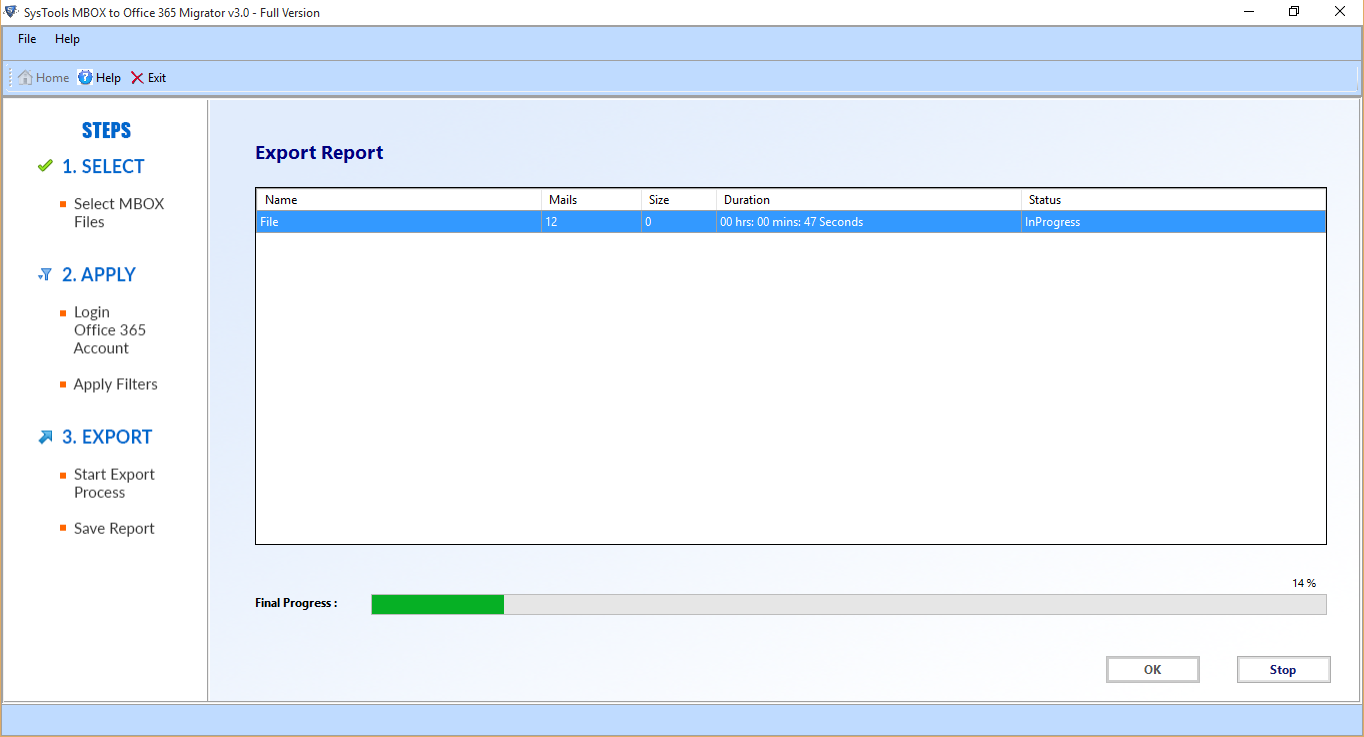 8. At last, you can save the progress report once the process completes for future use.
Concluding Thoughts
Microsoft 365 is the new trend. When moving to the cloud, one will always consider O365 among the valid options. And if confirmed, the task of importing local mailboxes to M365 becomes an important one. We have 3 methods here to get you through the MBOX to Office 365 process in a seamless manner. Well, some methods are more seamless than others. Anyways, you can opt for any of the given ways to either import MBOX to Office 365 for free or use a professional tool for more ease. We will recommend the professional tool as it overshadows all the limitations of the manual methods. Above all, it allows you to upload multiple files in one go.
FAQs
Q. Does Office 365 support MBOX File Format?
No, Microsoft Office 365 does not support MBOX files natively.
In general, it depends on the method you wish to use. In the manual method, you may need to first convert MBOX to a file format compatible with Office 365 first. While with professional software, the PST file can be directly uploaded into the O365 mailbox.