How to Export Lotus Notes Email to PDF File Format?
Are you also seeking a solution to export lotus notes email to PDF?
If yes, then we heard you!
Speaking Lotus Notes is quite popular among the enterprise. It also supports enterprise-type features such as user directories, team rooms, file sharing, and instant messaging.
Then, there comes the time when users wish to share a particular email and its mailbox content.
To do that, you need to convert the Lotus Notes email to PDF format.
How can you do that? Well, in this article we will explain different methods that will surely help you in solving this specific query.
But before jumping straight to the methods, let's take a look at the primary reasons behind exporting Lotus Notes email to PDF.
Why Do Users Want to Convert Lotus Notes Mailboxes to PDF?
There can be various reasons forcing the users to export lotus notes email to PDF. Let's take a peek at them:
There are multiple users like you and me who want to save their emails in a hard copy format. Just for a fact, the IBM notes cannot be printed. So, converting them into PDF format would be the best option.
Speaking of PDF, it hardly takes any space on your system and it's a perfect choice for sharing documents with one another.
Talking about security, then be assured various security measures prevent PDF files from being copied.
Also, you can open a PDF file on any program regardless of which operating system you are currently using.
Now, you know all the primary reasons why users wish to export lotus notes email to PDF.
It is now time to discuss the possible methods to complete this task without any issues.
Native Solution to Export Lotus Notes Email to PDF Format
As you can guess from the heading, in this section we will be discussing how users can convert IBM notes to PDF manually. So, let's take a look at them.
1. Converting Lotus Notes Using Microsoft Outlook
Follow the below-mentioned steps to complete this task:-
First of all, Launch the Lotus Notes application on your Windows operating system.
You can also select the email that you wish to save in PDF format and then drag the specific emails to save it into the desktop.
Also, the email that you have just dragged will be exported into the EML format.
In the next step, open and preview the exported mailboxes using MS Outlook to choose the option and click on the Save As option.
Select HTML as your export type and after doing that you can open Microsoft Word.
Press on the File menu and then you can choose the Save As option.
Lastly, browse the destination to save your emails and from the Save As menu choose the PDF option.
2. Save IBM Notes Emails Via Adobe Acrobat
To start, open the Lotus Notes application in your local system.
Go to the File menu and hit on the preferences dialog field box.
Make sure to choose Toolbar from the menu.
Lastly, select the Visible option for the Adobe PDF Maker.
The manual techniques have come to an end.
But, wait there's more to that.
The aforementioned methods have some disadvantages that can be risky in the longer run.
Users can lose their data and there's a risk of data corruption too.
So, beware of these consequences before jumping to a conclusion.
Note:- Step-by-step Guide to Open NSF File to Outlook
Having Issues With the Manual Methods? Here, Try this Smart Solution 
As we have elucidated earlier in this article, there are certain drawbacks to the manual method.
It does not support bulk conversion and you may not get accurate results with this one. So, What's the better alternative?
To help you out in this scenario, we have found the perfect solution that can help users export lotus notes email to PDF format.
The NSF Converter Software will be the best solution among the other third-party solutions. Besides PDF, it offers multiple file formats to convert IBM notes emails into.
With that, it imposes no file size limitation on the number of files that one can export at a single run. Also, this tool operates on all versions of the Windows operating system.
How to Convert IBM Lotus Mailboxes to PDF – Working Guide
Implement the below-mentioned instructions carefully:-
1. Install and Run this Converter Software on your Windows machine.
2. Next, you can choose the NSF files radio button by choosing Add Files or Folder option.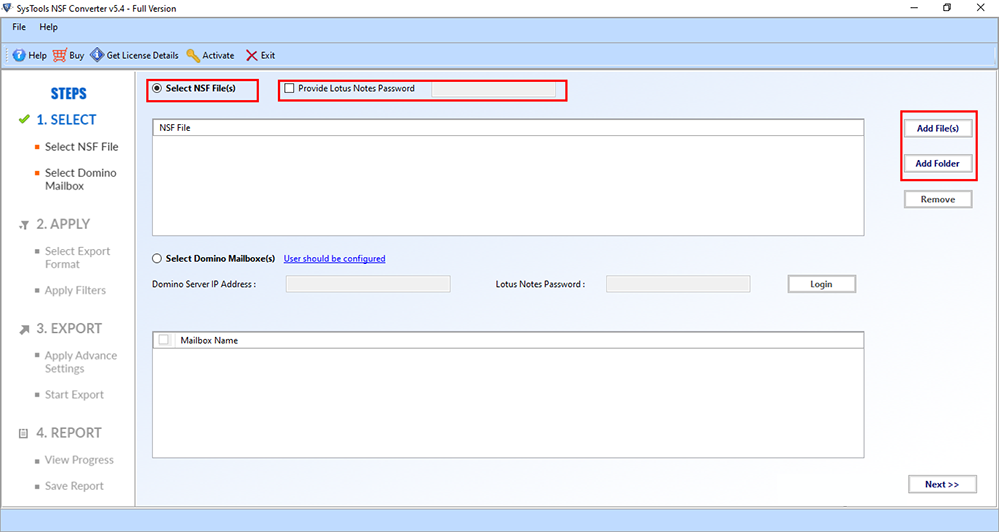 3. You can now select the conversion option and then choose the category tab.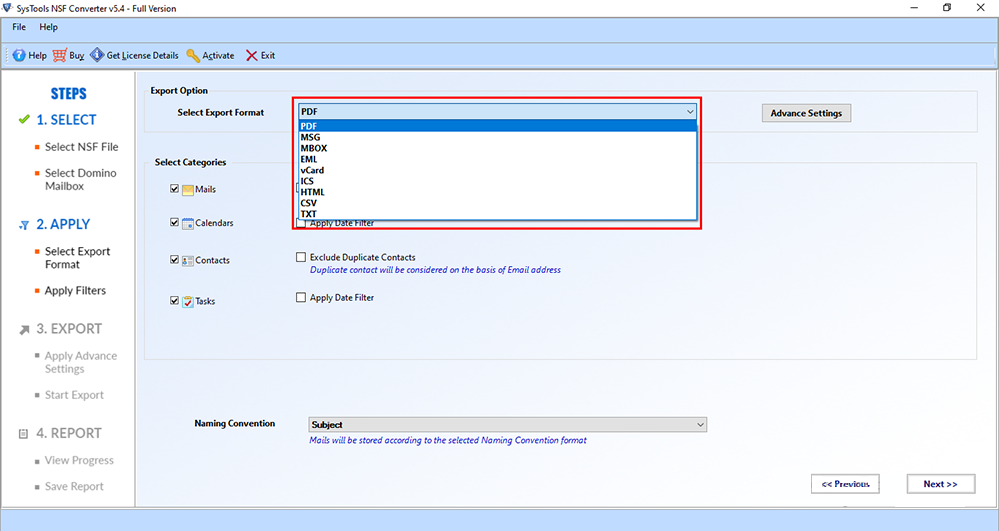 4. In the next step, you can apply different filters accordingly.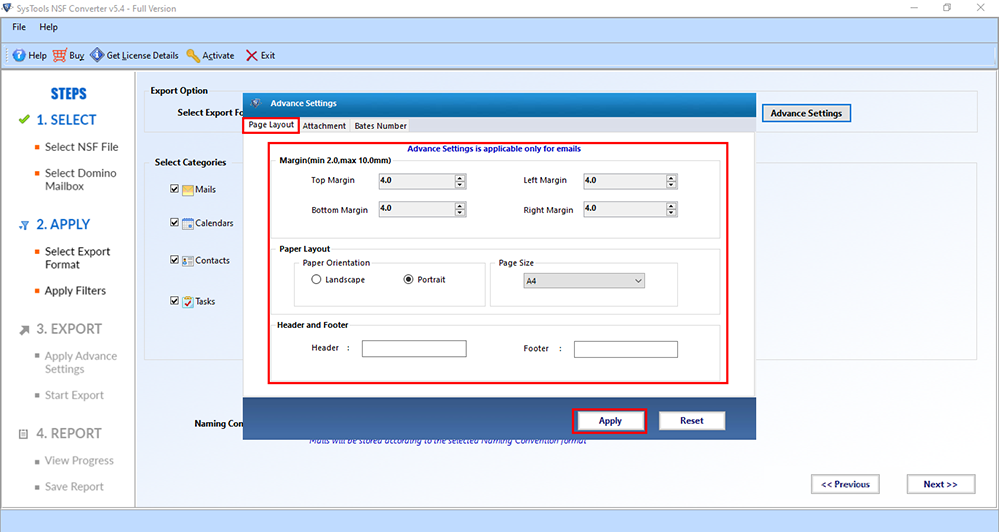 5. Hit on the Export tab and save the converted files at the required location.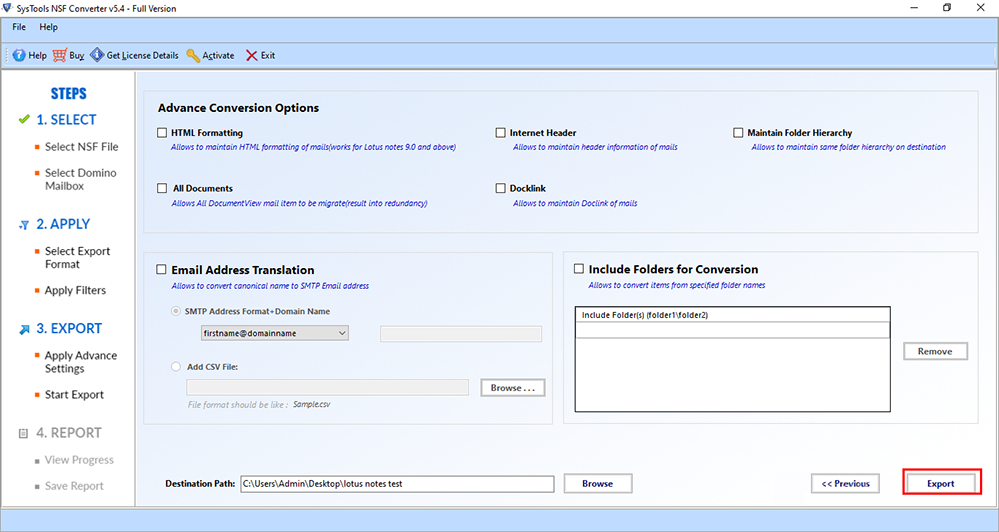 Till We Meet Again
Lotus Notes email client is a great way to handle your mailboxes but there comes a time when users have to export lotus notes email to PDF format.
In the above-mentioned blog, we have described both native and professional solutions by which one can easily resolve this query.
At the last, the choice is yours. You can choose any method depending on your requirements and preferences.
So, choose wisely!