Microsoft Excel has Encountered a Problem and Needs to Close [Solved]
Are you annoyed by the error "Microsoft Excel has encountered a problem and needs to close"? Would you like to work with your Excel files without any problems? Then read this blog, "MS Excel Learn how to fix the "There is an issue with…' message. In this blog, we provide the best solutions to fix the Excel file error 'MS Office Excel has encountered an error and needs to close."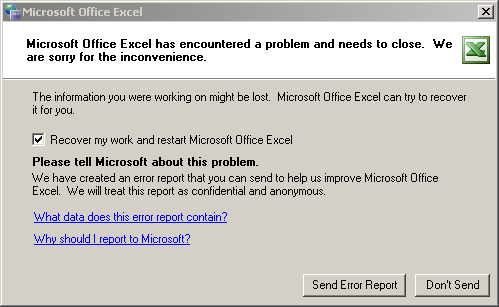 MS Excel is widely used as a spreadsheet program, so it has become an essential part of maintaining tables and lists of data, no matter how complex, to be able to calculate them. It offers built-in formulas and scientific and algebraic functions to manipulate the resulting data entered into various places in Excel called "cells", which are cross-sections of rows and columns. Changes to any part of one cell can cause the entire spreadsheet to change instantly. Therefore, the predicted effects can be easily studied and manipulated to provide additional advantages in commercial and scientific work.
What Reasons the "Microsoft Excel has Encountered a Problem?
Software conflicts can cause corruption of MS Excel files.
A viral infection is a very likely cause.
This error can sometimes be caused by a corrupted installation of MS Office or MS Excel.
MS Office can sometimes crash and as a result, Excel files can get corrupted
The computer system shuts down suddenly due to a power outage.
Incorrect termination of the software without closing the file.
Upgrade MS Excel, like Excel 2021, to Excel 2010 (the 2000 file may not open).
Network Error.
Corrupted file System.
Human error in saving or locating files correctly.
Whatever the reason, MS Excel displays an error message stating that the Excel file cannot be accessed, opened, or read. There are many types of Excel error messages, the most common of which is the very common "Microsoft Excel file does not have a recognized format" error message. Apps usually crash and ask for repairs. A problem has occurred in Excel:
How to Fix Microsoft Excel has Encountered a Problem and Needs to Close?
You can resolve the error as follows:
1. Use to Open Excel File in Safe Mode
Open the your Excel program in safe mode, and then try to open the Excel data file. This will help you determine if the problem is caused by an incompatible plugin. Proceed as follows:
Press and hold Windows Key + R simultaneously to launch the Run window.
Type excel/secure in the search box and press Enter.
If your Excel program opens in safe mode, the problem is caused by a problematic or incompatible add-in. In this situation, you should disable the plugin.
Go to the "File" menu and then click on the "Options" menu. Also select the Add-ins option.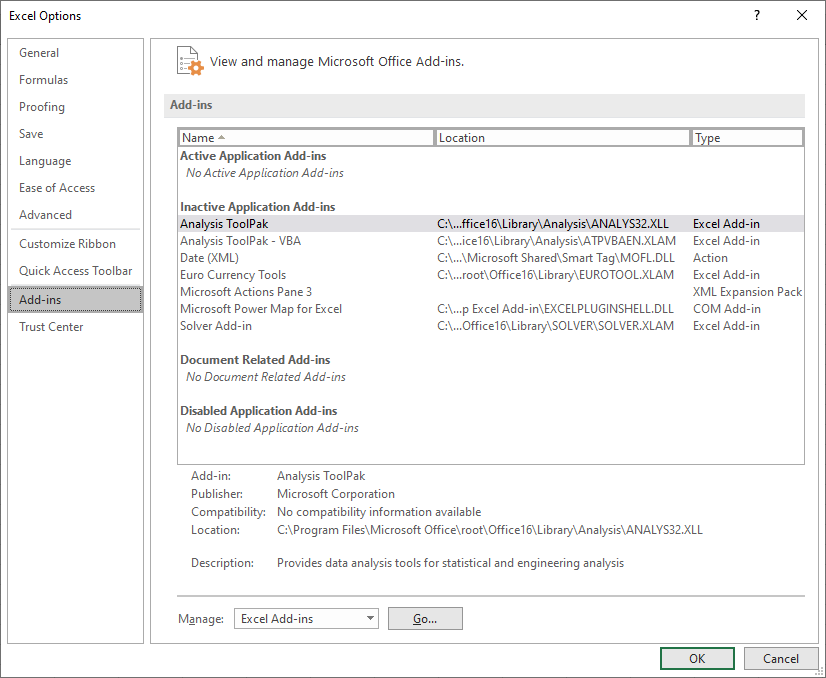 Now select the Go button at the bottom of the Excel Options window.
A list of available plugins will appear.
Now uncheck the additional field.
2. Use Trust Center Settings to Disable Macros
Sometimes macros prevent Excel from handling files. you can disable macros to solve this problem. In this order:
Start your MS Excel program.
Now,  Go to File > Options > Trust Center.
Choose the "Trust Center Settings" Option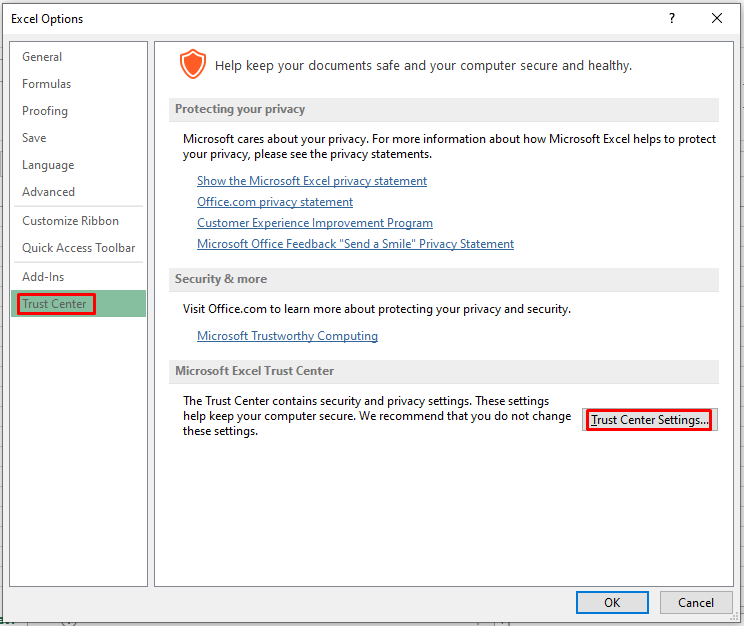 Now go to the "Macro Settings" option.
Here, check the radio button "Disable all macros with notification" Then click OK.
3. MS Office Application Repair
Sometimes a problem with your MS Office program can cause Excel to encounter a problem. In this case, you need to repair the MS Office application. Here are the steps:

Launch Control Panel > Uninstall a program.
Find your MS Office program and click Change Options.
A new window will appear. Here, select the Repair option..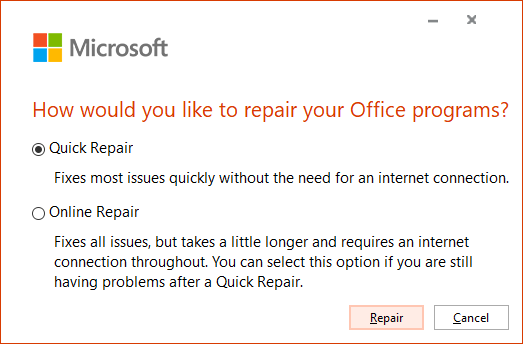 Now follow the MS Office installation instructions to complete the repair process.
Alternative Solutions to Resolve All These Corruption Issues
If you've tried the solutions above and still can't resolve the "Excel has encountered a problem and needs to close" error, then your Excel file is corrupted. You can use Expert Trusted Software to repair corrupted Excel file. This software repairs files and recovers all corrupted workbook data, including tables, graphs, formulas, etc.
It Compatible with all versions of MS Excel. This program can remove all kinds of corruption from spreadsheets and convert them back into healthy files. The program supports MS Excel version 2021, 2019 and all previous versions, including the latest version of 2007.
Microsoft Excel has Encountered a Problem and Needs to Close – Steps
Launch the Suggested Solution Software.
Choose the radio options: Add Files, Folder/browse drive to upload corrupted excel files.
Select the Excel file you want to recover and click the "Open" tab.
Click the Repair button to restore an Excel document,
Preview of Excel workbooks with multiple tabs.
Click to Save the corrected Excel spreadsheet locally.
Why Should You Choose this Automatic Solution?
Recover various data stored in fragmented Excel files, such as tables, graphs, formulas, notes, images, etc.
Preview the repaired Excel files in real time to see how many files were sorted during the repair process.
MS Office files (only XLS and XLSX files) can be handled by this tool.
This tool can be used on both Windows and Mac systems to repair damaged Excel files.
Excel file repair tool can repair damaged files of all versions from 2021, to 2016, including, 2003, 2007, 2010, 2013, 2021, etc.
Conclusion
"Excel has encountered an error and needs to close" can happen for a number of reasons.. You can solve this issue by following the methods mentioned in this blog. If an error occurs due to a corrupted Excel file, you can use a third-party Excel repair tool such as Repair for Excel. This software can repair corrupted or damaged Excel files of any size and recover all data.