How to Save & Export Outlook Emails in Batch ? [2021 Guide]
A strong sense of insecurity is prevailing among users about the safety and security of their data. Even when they are desktop based email user, it is common to worry about the data security. Data backup is the only way to safeguard your Outlook emails but the question arises: what are the best way to save Outlook emails. In this blog, we will answer this question and tell you about some useful ways to emails of Outlook file on computer.
"Being an Outlook user, I often worry about data backup. But I do not know how I can backup or save the important emails of Outlook profile. Please tell me about the best ways to save Outlook emails on my computer. Any manual of automated method will be appreciated."
Best Ways to Save Outlook Emails
MS Outlook users can save their emails in different ways. Here, we will bring together some of the best ways to save Outlook PST file emails.
1. Drag and Drop Method
By using this method, users can save Outlook emails in MSG formats. Later, these files can be opened in any version of MS Outlook.
a. Open MS Outlook and click on the folder from which, you want to save Outlook emails.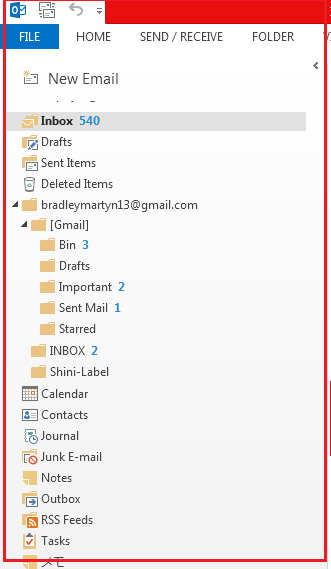 b. The list of all the emails will appear. Select any email and drag it on Desktop screen.
c. The email will be saved as MSG file.
2. Save As Option
a. Open Outlook and Open the email that you want to save.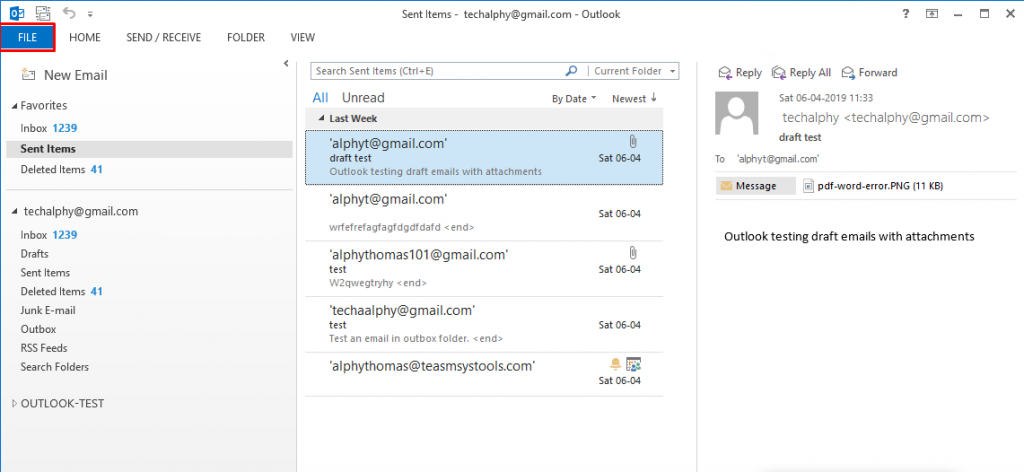 b. Click on File and the choose Save As option.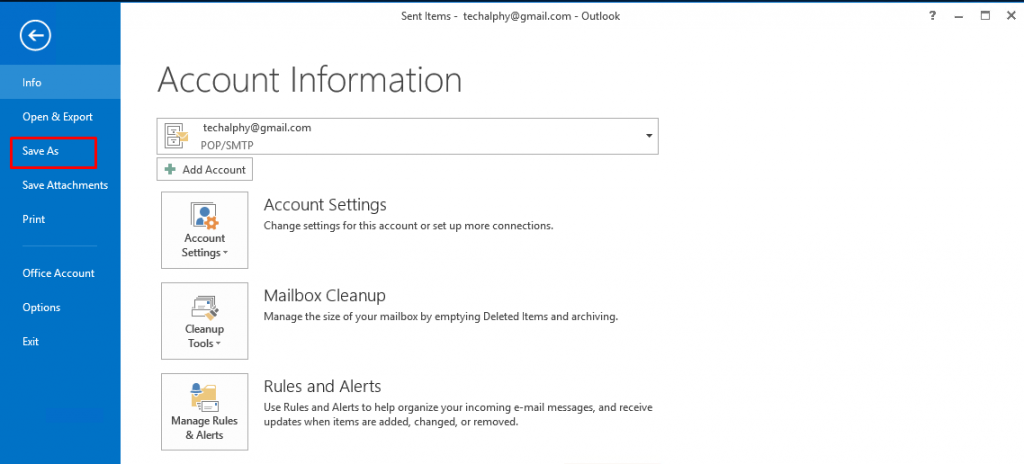 c. Select HTML file formats from Save As drop down menu.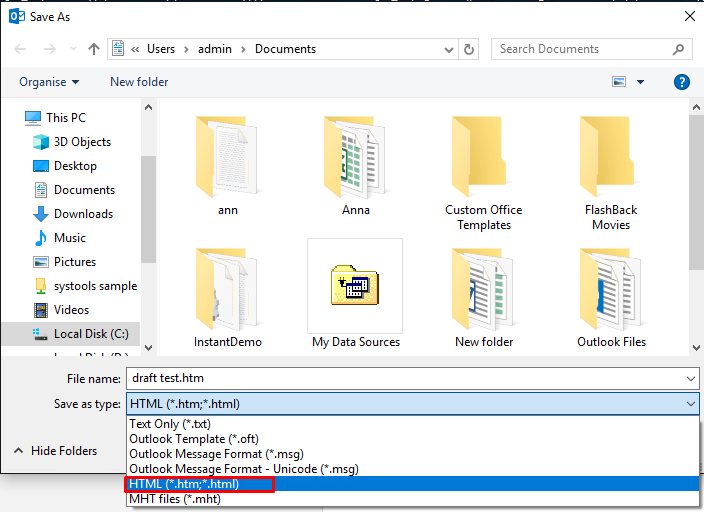 d. Add a name for the file and click on Save button.
The email will be saved as HTML format. It can be opened on any web browser of your computer.
3. Free Download Outlook PST Emails to PDF Tool

The above-mentioned methods are best suitable for saving a small number of Outlook emails. But when you have a large number of emails to save, you need some robust tool like PST to PDF Converter that can save the Outlook emails in short and simple steps.
1. Launch and start the application.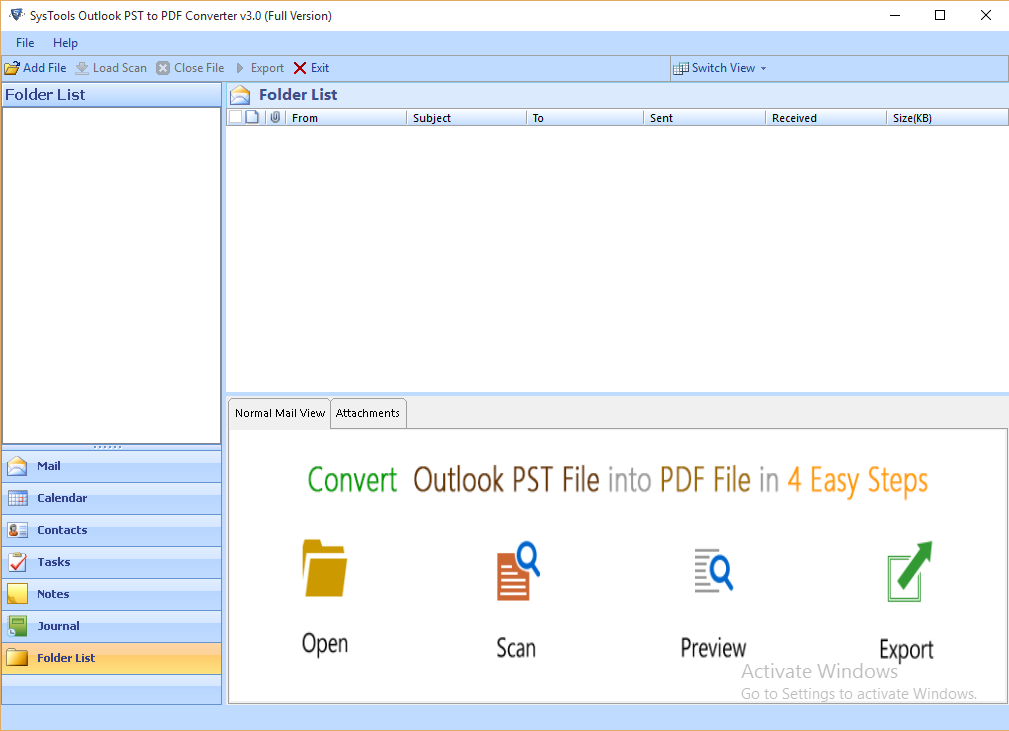 2. Click on Add file option to add PST file.
3. The tool will load the data and make them available for preview.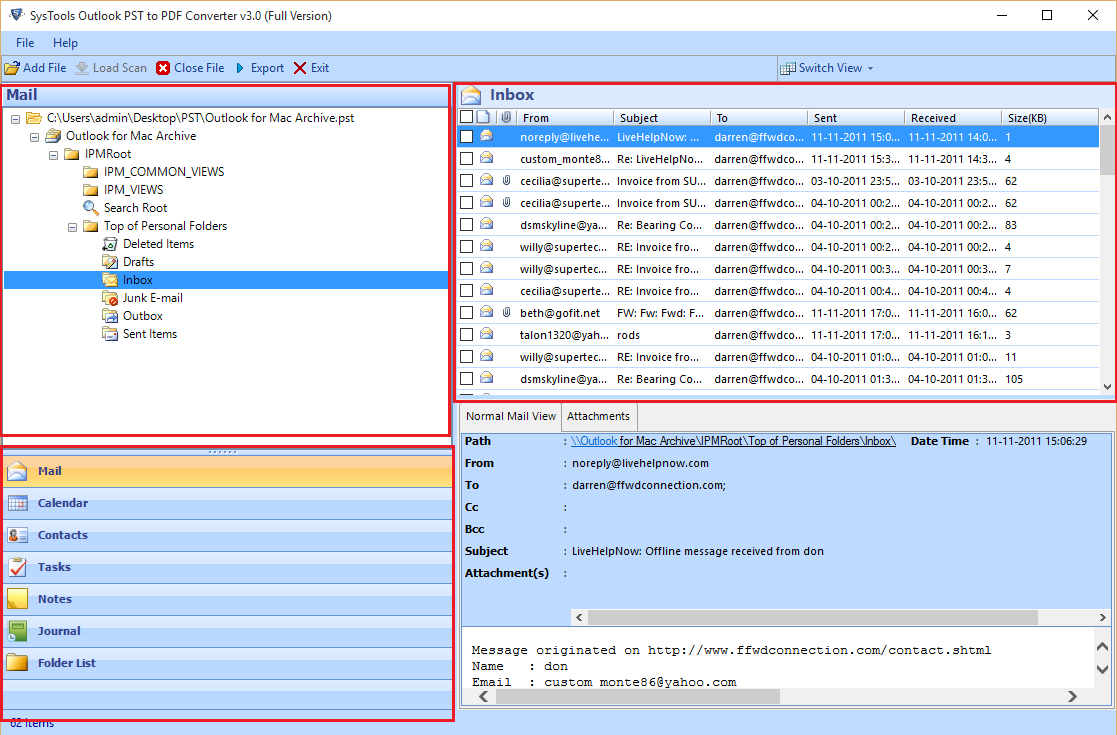 4. Click on Export button to save the emails.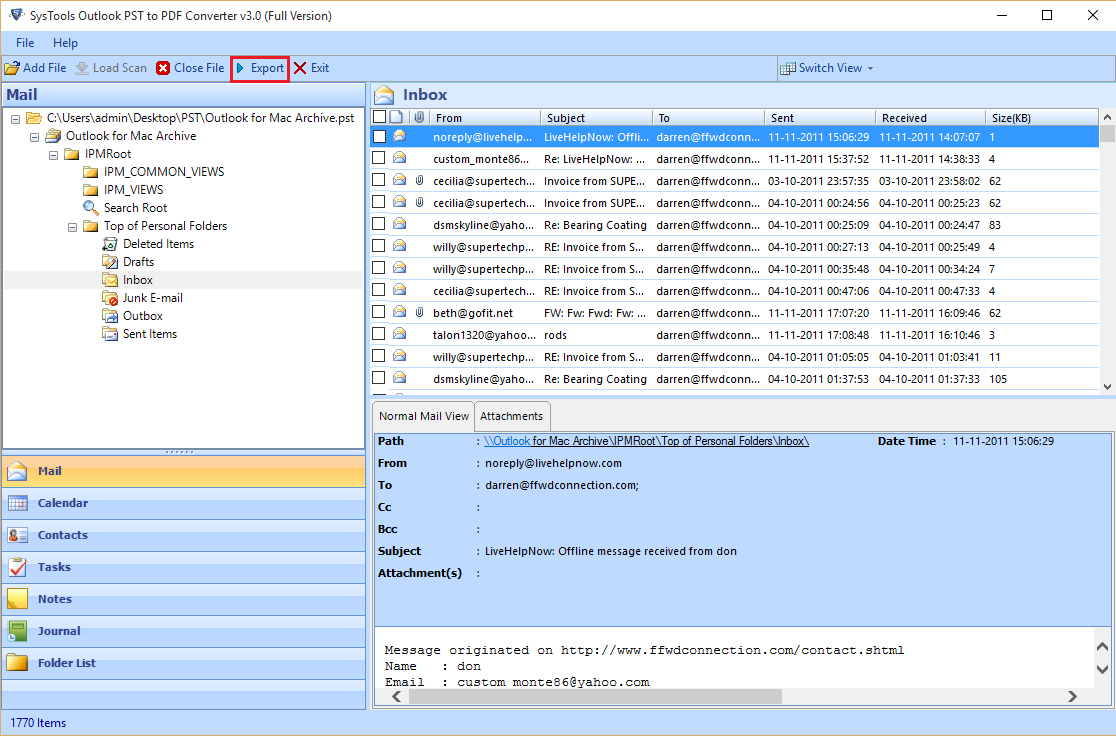 5. Select PDF on the next screen to save Outlook emails as PDF.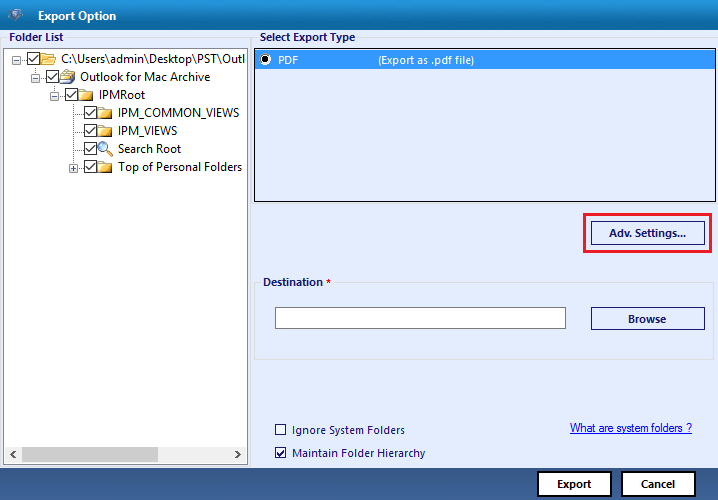 6. Apply various Adv. Settings related to PDF.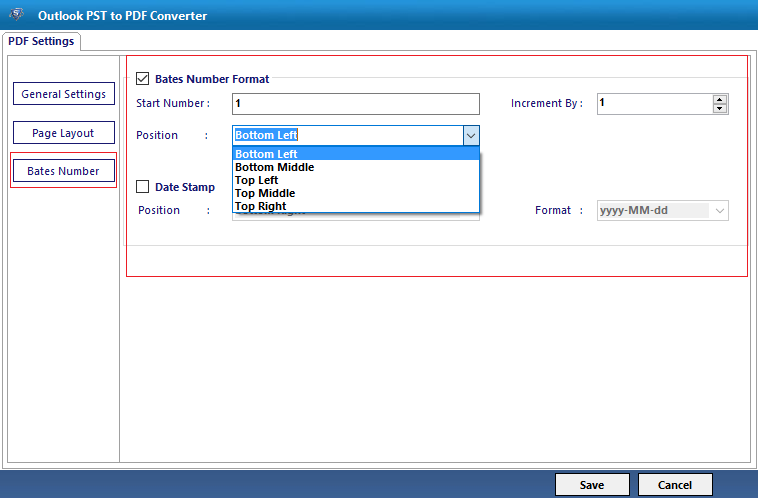 7. Click on Export and Outlook emails will be saved in computer.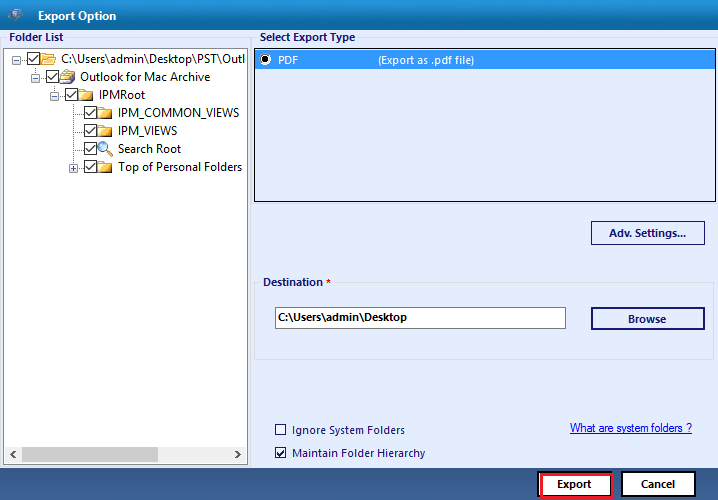 Which is the Easy way to Save Outlook Emails ?
All the methods we have described here is capable of saving Outlook emails outside Outlook in some easy steps. But the problem with the manual methods are as follow:
If you use drag and drop method, you will require MS Outlook to open the resultant MSG files. Also, this method will allow you to save one email at a time.
The same problem of single email saving option is also applicable for Save As method. Also, this technique cannot save email attachments.
Both the methods need you to have fully functional Outlook application. If you do not have Outlook installation or Outlook is not working due to some errors, these methods will not be of any help to you.
Till now we have been discussing some disadvantages of using the manual methods. All these problems will not arise if you use this conversion tool. That is why, it is considered as the best way to save Outlook emails in computer outside Outlook.
These are some of the benefits users will avail if they choose the software to save Outlook emails:
No MS Outlook or any other application needed
Save any number of Outlook 2019 emails at a time
PDF files can be opened on both Windows and Mac
Also save Outlook contacts and calendar data in PDF
Try the Free Version
Users can try the trial version of this application for free. They can download this free version to test the software features and then proceed to purchase the full version. The full version is also available in three separate packages: Personal, Business, and Enterprise @ $49, $99, $377 respectively.
Conclusion
As a precautionary measure to data loss, people want to save their Outlook emails in internal or external hard disk. In that case, they are curious to know about the best ways to save Outlook emails. This blog has been attempt on our behalf to help the readers and guide them in the right way to save Outlook emails. Some tested approaches have been suggested here along with their stepwise guide. Readers can go through these and choose which technique to apply.