How to Restrict USB Access in Windows 10/8/7 Quickly?
While the USB ports on your computer can be used to connect your mouse or external hard drives, they can also be used to transfer malicious malware to your system, which can be detrimental to your personal security. A lot of people think that having a restricted USB port on your computer means that they'll need to restrict USB access in Windows 10.
Windows 10 is one of the best-operating systems released in years. Windows 10 is fast, it's easy to use, and it's compatible with all of your hardware and software. It's an incredibly easy system to use.
But there's one big flaw: that we have to secure your data without any hassle, even if you're all data on desktop and you can access offline but there is fragile data that you are worried about. Then what do you do in this case? So, here we are talking about how to disable USB access in windows 10.
So, before starting the topic we have a scenario…
Why Disable USB Access?
As the owner of an IT company. It's so difficult to prevent your company data from leaking. An employee can use an external USB storage device to move the data. In order to prevent these scenarios, it is recommended to disable the machine's USB ports so as long as the computer is not connected to the internet your data is safe and secure without any chances of a data leak.
Manual Method to Restrict USB Access in Windows 10
Here we are using Registry Editor, using this method you can manually restrict USB access in Windows 10.
Firstly, to open the Run windows, you have to press the Windows key + R.
Secondly, type "regedits.exe" and click the OK button.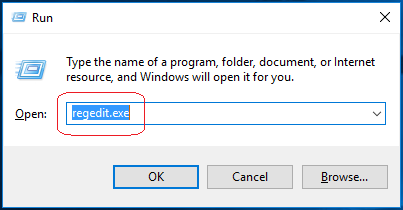 Then, after opening Registry Editors and following the navigate path:
HKEY_LOCAL_MACHINE > SYSTEM > CurrentControlSet > Services > USBSTOR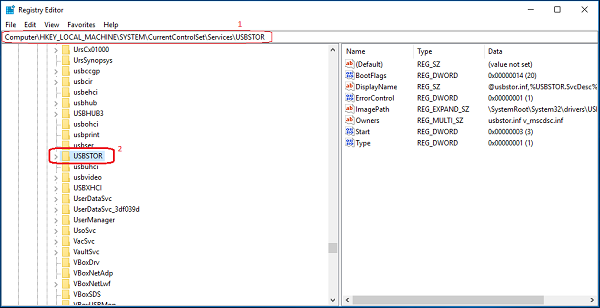 Now, click on the Start button to open the "Edit DWORD (32-bit) Value".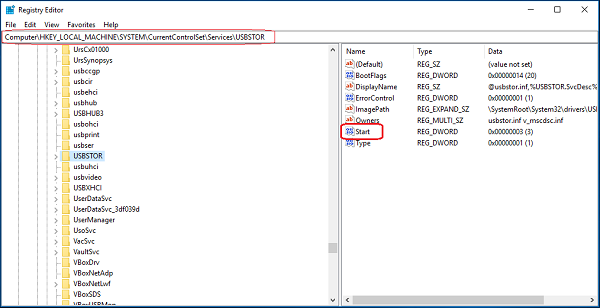 After that, to disable the USB ports or drives, change the "value data" as you want to block like "4" and click the OK button.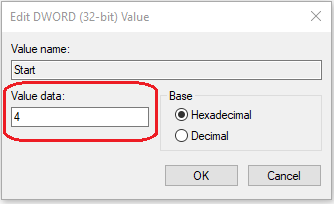 Finally, restart your Windows Operating system and see the affected result.
And, that's it.
But in this method their some restriction and drawbacks.
Restrictions of Manual Method
To attempt this method you need the proper technical knowledge required.
Every user having access to the system can enable the blocked USB device.
The steps will vary according to windows os versions.
Professional Solution to Restrict USB Access in Windows 10
The best USB Blocker Software to easily disable USB port access in Windows 10, 8.1, 8, 7 without running into any issues. USB Disable is a critical security solution for preventing unauthorized USB flash drives and other auxiliary devices from connecting to your endpoints.
As a consequence, administrators may use this USB lockdown software to monitor user behavior and device data in order to get access to permissions when necessary. The administrator changed the setting to Restrict USB access in Windows 10 by default if they express authorization for a disc.
Both technical and non-technical personnel may safely and securely complete tasks. It also guarantees that all USB ports are secure, guaranteeing that no one without administrator access can use USB flash drives.
Step-by-Step Guide to Disable USB Access in Windows 10
Make a password, for will be used every time to Disable and Enable the USB ports.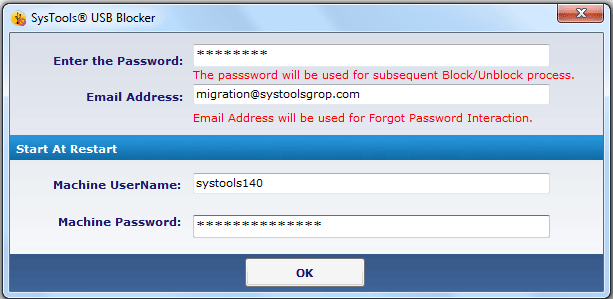 And after that, enter the email, machine user's name, and machine password.
Now, click on the Block button to disable USB Ports from the Machine.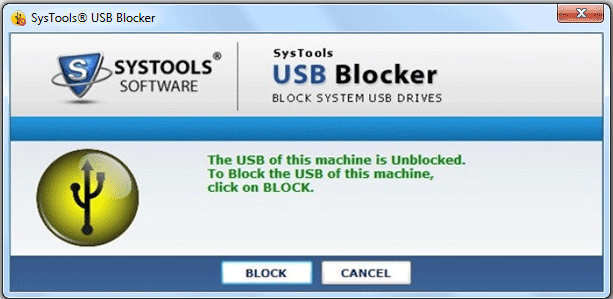 Benefits of using Our Tool
This tool supports all versions of Windows machines.
Allow to disabling all the USB ports from all user's Machines.
This software has an easy interface that can be operated by non-technical users.
Only the admin who has the password can enable/restrict USB access in Windows 10 and below versions.
FAQ's
Does this software also disable by USB mouse and keyboard?
Yes, the software can disable all the USB ports which include the USB Mouse, Keyboard, and other devices.
Does this software work in MAC OS?
No, this software does not work in MAC operating system, it only works in all windows version systems.
Is this software has a free demo version?
Yes, this tool has a free demo version to test all the features of this software for a week.
Final Words
In this blog, we will talk about restrict USB access in Windows 10 using Manual Methods and professional methods. The manual Method is free and best for personal users but it has some drawbacks. It's better to save your time and hard work to go with the professional solution using the USB Blocker Tool for user-level and admin-level disable USB Ports in Windows 10 and other versions.