Ways to Fix OST is Not an Outlook Data File Error
In today's era, Outlook is used by many organizations, businesses, individuals, etc. MS Outlook is an email application which provides an interface where user can perform several emailing tasks to manage the data. The most amazing part of Outlook is that it enables users to use Outlook without an Internet connection and when connection established it will automatically sync the newly arrived emails.
However, there are several situations occurred where users get stuck with an error message like OST is not an Outlook data file error

If you are also getting the same error "Outlook error OST is not an Outlook Data File" of MS Outlook 2016. Then, there is no need to upset because in this blog you will get the authentic solution to resolve this OST file error.
Reason Behind Outlook Error OST is Not an Outlook Data File
The primary reason for getting an OST file error is that MS Outlook is unable to sync the OST file with the MS Exchange server. Some of the common reasons are:
The OST file may be corrupted.
Suddenly power off may cause an OST file error.
Bad Internet connection may cause an issue in the synchronization process which causes OST file corruption.
Some logical or physical failures in the hard drive can also cause the OST file inaccessible.
OST file corruption might occur if some files were deleted from the Outlook root directory.
Fix Outlook Error OST is Not an Outlook Data file Manually
Open Control panel and select the Mail option.
Click on the Show Profile option and select your Outlook profile.
Click on Properties and select Email >>> Exchange.
Click on the Change option and select Use Cached Exchange Mode checkbox.
Now, Click on More Settings >>> Advanced and select Offline Folder File.
Now, again go to Settings >>> Disable offline and click on the Yes button.
Again click on Offline Folder File settings and press Ok button.
Again, go to Cached Exchange Mode Settings >>>checkbox >>> Use Cached Exchange Mode and press OK.
Finish the process.
As we saw the manual process is too lengthy and complex, there is no surety that it will fix the issue or not and before performing this method user must aware of to keep the copy of their OST file.
Automated Solution to Outlook Error OST is not an Outlook Data File Error
The manual process may help you in fixing your OST file error but it is a very complex task and users don't like the half-baked solutions which may resolve the issue but create problems later.
In order to fix this issue permanently, a quick and easy solution to fix this error is to use OST Converter Application. The user can save the corrupted OST file data in Outlook compatible PST file format. After saving the data the user can easily import the PST file in Outlook application.
The working of this application is effortless and can be done easily just by following these steps:
Step 1: Download and Run the software on your System.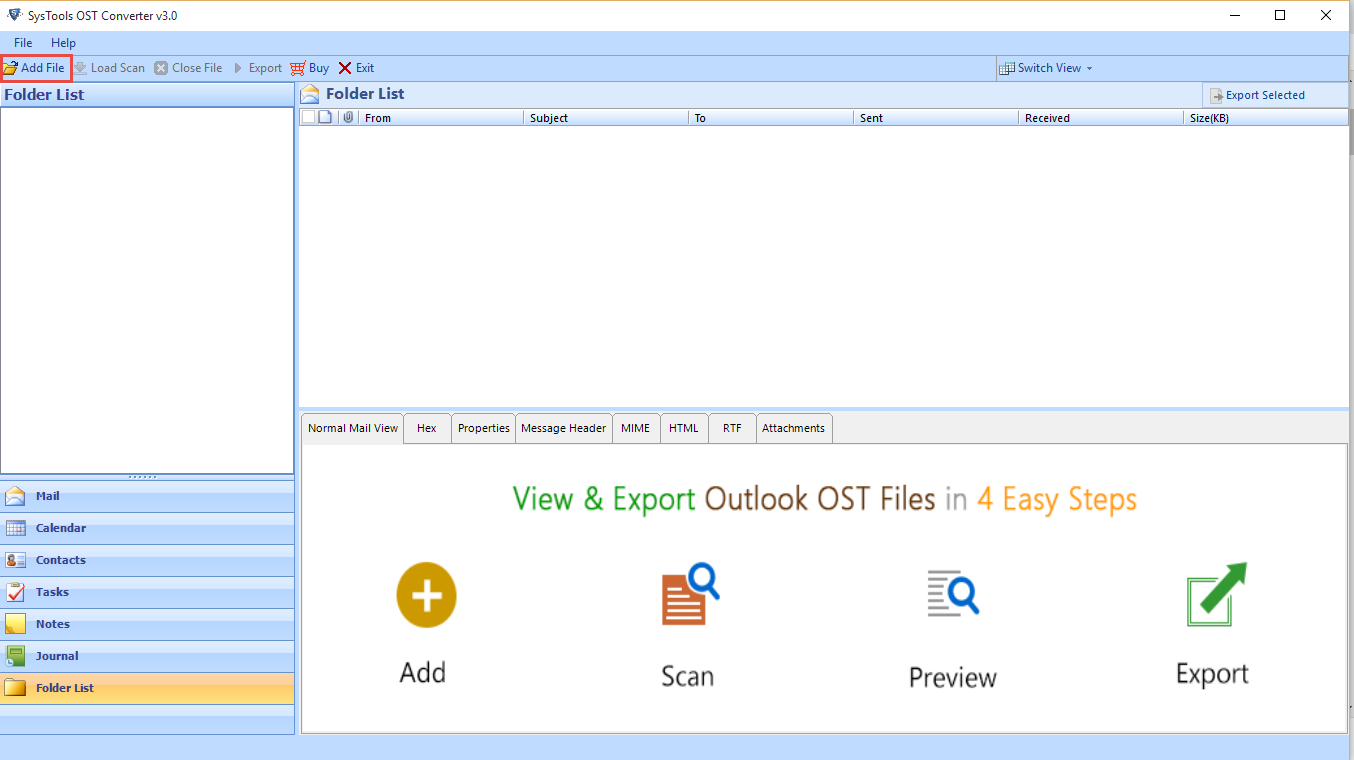 Step 2: Now Browse the OST file from the system.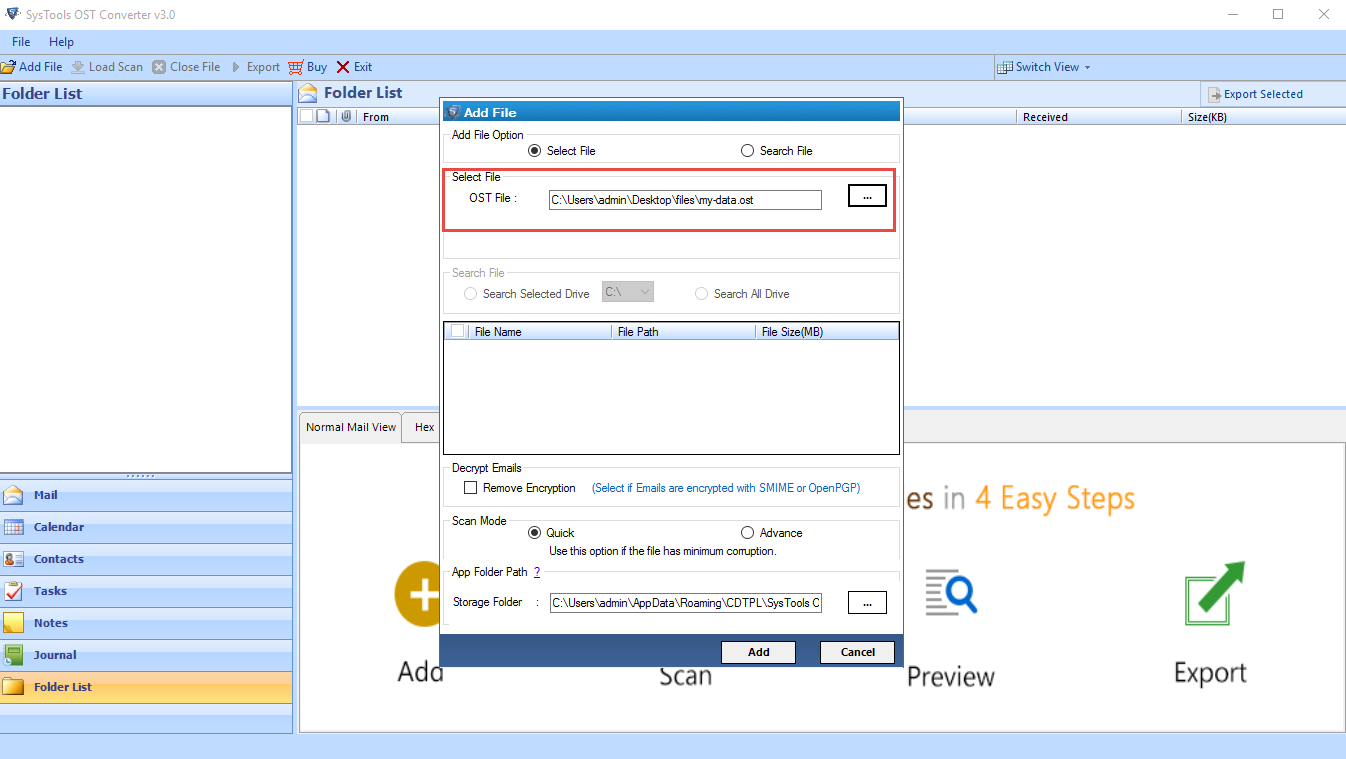 Step 3: Preview the OST File Mailbox Data.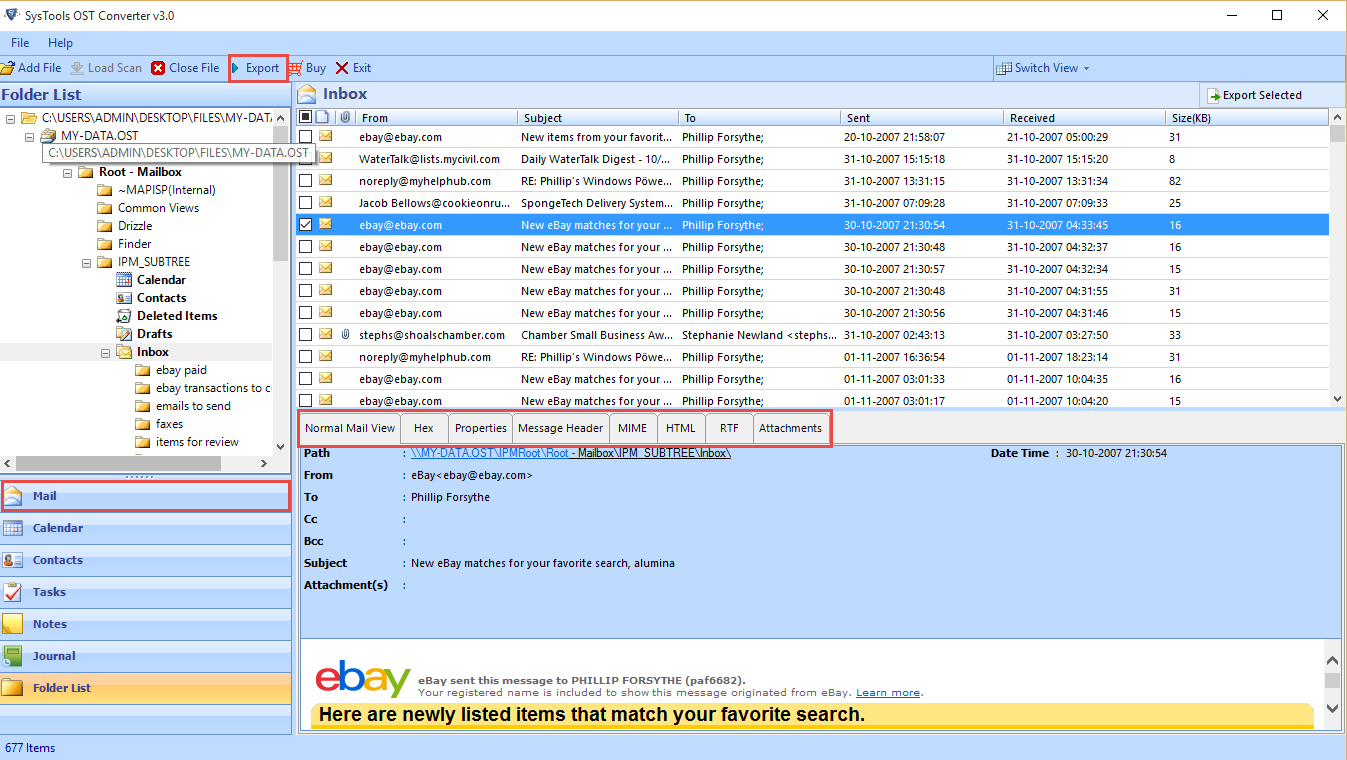 Step 4: Click on the Export button to convert the OST file data.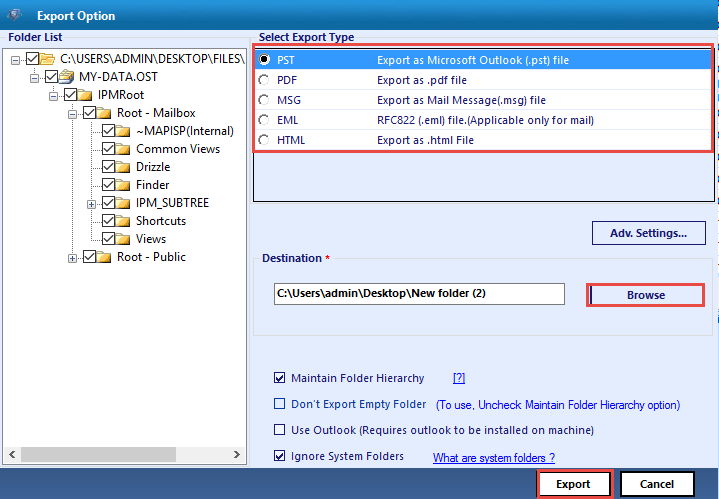 As we have seen that it's very easy to recover the OST file with the help of this application.
Conclusion
Whenever Outlook error OST is not an Outlook data file error occurred, the user is unable to perform any task and unable to access the OST file, In that situation, the user can try the manual workarounds to resolve this issue, But In case if your file is still inaccessible then the user can take the help of the automated solution.