Migrate Email from Office 365 to Gmail What You Can Do About Them!
Migrating from one email platform to another has become a lot common nowadays in search of the best available platform. Some users prefer Office 365, and some prefer Gmail due to its easy user interface. Thus, in this article, we are discussing the steps to migrate emails from Office 365 to Gmail in 3 ways.
Let's Start!!
User Queries on How to Migrate Email from Office 365 to Gmail
Many users prefer Gmail over Microsoft 365 because of the easy usability that it offers. But, before moving to the destination platform, there are a few queries that come into the user's mind. We have shared one such query below:
"Hey, I am searching for a solution to migrate email from Office 365 to Gmail without any data loss. So, I need a convenient solution for solving my problem. I will be very thankful!"
Reasons Why Users Transfer Office 365 Email to Gmail Account
As we know that Office 365 is designed for corporate users whereas Gmail is used for both personal and corporate use. So, some users want to copy emails from Office 365 to Gmail account so that they can use them for both purposes.
Office 365 is a paid and subscription-based email service while Gmail (Personal) is a 100% free-of-cost service.
Table of Contents
Methods to Export Office 365 Emails to Gmail
Steps to Export Emails from Office 365 to Gmail Using the Import Option
The users who are using free Gmail accounts and want to migrate their data to their account can use this option. It is a lengthy procedure and cannot be performed for bulk users. Thus, if you are looking for a solution that can help you migrate O365 emails to Google Mail account must skip this solution and jump to the next one.
Another issue associated with this method is that it can be used for POP3 accounts.
Login into your Gmail account in which you want to export emails from Office 365.
Press the gear icon and go to the Settings option.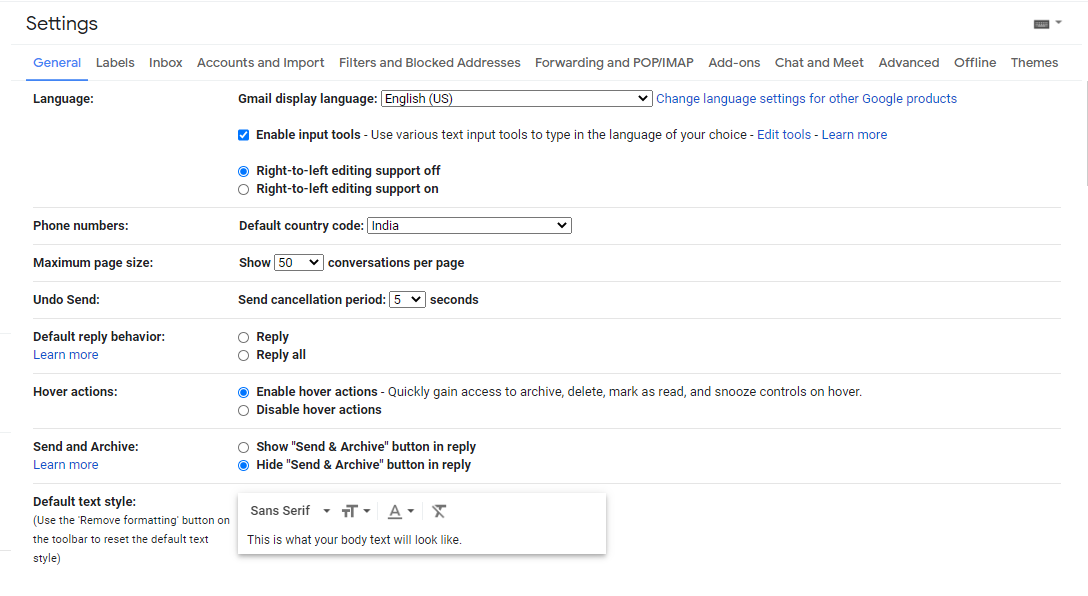 Navigate to Accounts and Import tab then Import mail and contacts.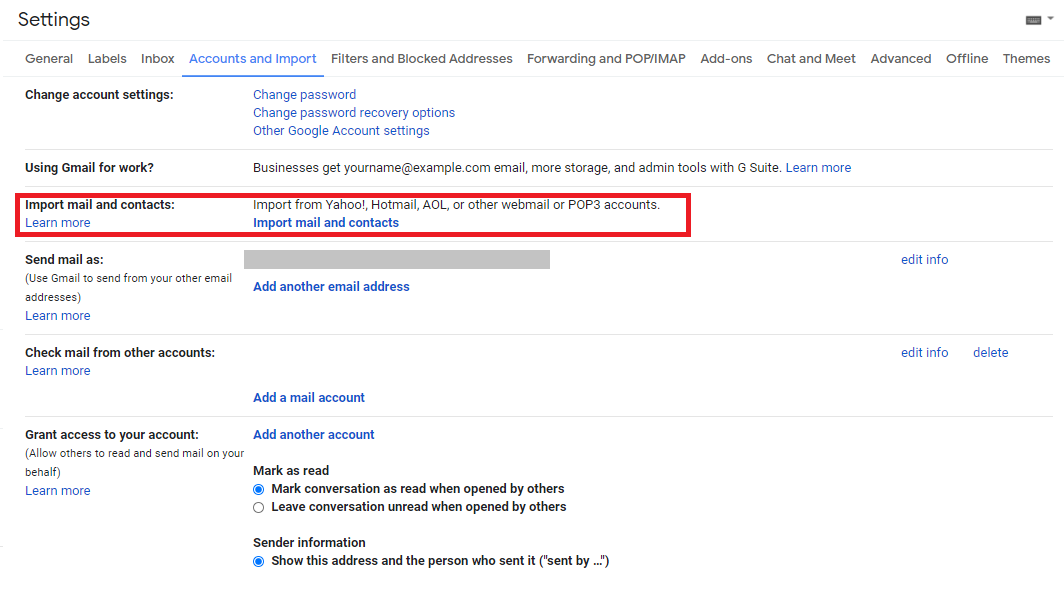 Enter Office 365 account and hit the Continue button.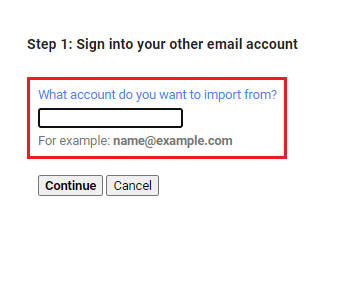 Now, enter the password of your account and change the Port ID to 995.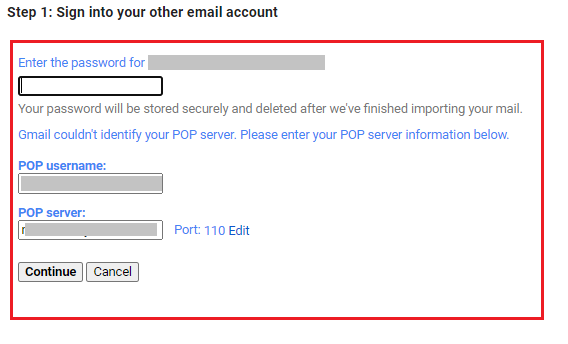 Check the Import mail option and select the checkboxes accordingly.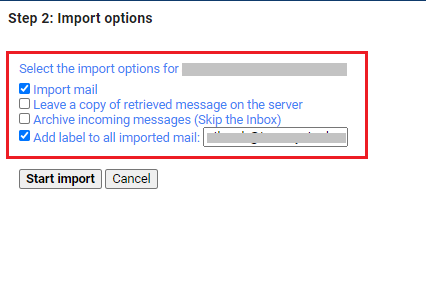 Hit the Start Import button to initiate the process.

Now, open your Gmail account and go to "Accounts and Import" section to check the import status of your Office 365 emails.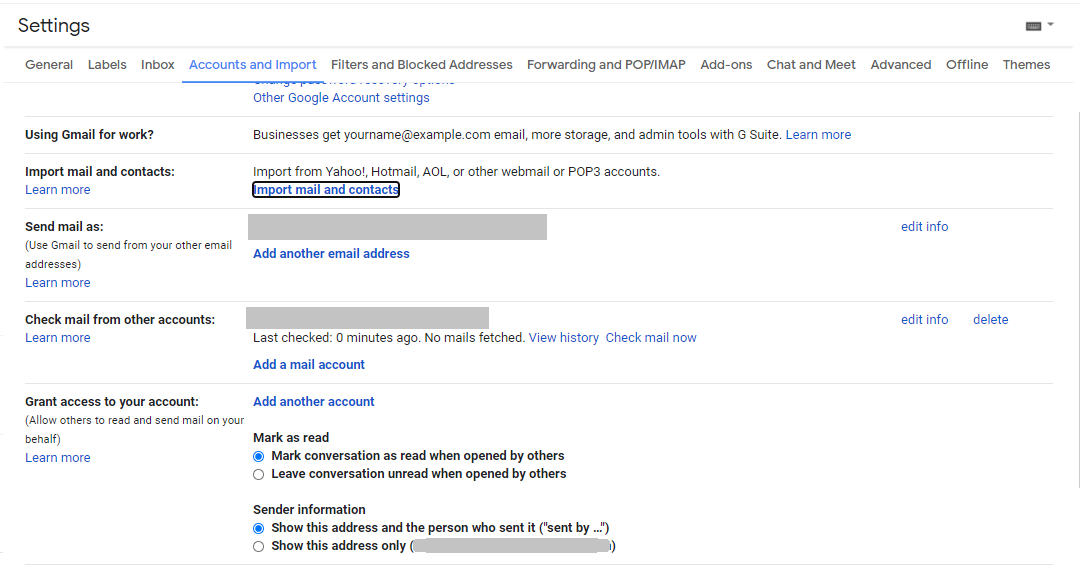 Note: The manual method is not capable to export emails from multiple Office 365 accounts at once. The process can take up to 2-3 days to see all your imported messages. Apart from this, there are some limitations of the manual method mentioned below. If you need an immediate transfer of your emails, then we recommend you opt for the automated solution discussed below.
Drawbacks Associated with the Manual Method
There are a few limitations associated with the manual procedure that you must take into account:
It is a very lengthy and time-consuming method so the user might make a mistake during the process.
Complicated to understand for non-technical users and they were unable to migrate multiple emails from Office 365 to Gmail.
Data consistency may be tempered while using the manual solution.
Important Note: For users who are looking to migrate Office 365 emails and other mailbox items directly into Gmail Business Account (Google Workspace) can use the advanced tool. The Office 365 to G Suite Migrator software allows users to perform bulk migration in simple steps. Besides that, the users can migrate 2 user accounts for free and check all the features offered in this utility.
Professional Method to Migrate Emails from Office 365 to Gmail
Despite having a manual and free procedure to perform the migration, a lot of users fail to transfer their emails into Google Mail account. It can be due to multiple reasons and limitations linked with the manual procedure.
As a result of this, we have come up with a two-step solution that will complete your migration process in a quick way. The first step includes the process to export Office 365 mailbox to PST and then uploading that PST file data by synchronizing it with Microsoft Outlook (desktop application).
It is one of the most rated solutions that permits users to save their data in PST, EML, and MSG format. However, here we will use PST as an export option as we are using that PST file to upload data into Gmail account.
Additionally, it offers many other advanced filters as well that allow us to export only selective data from the source account.
Steps to Export Office 365 Emails into Google Mail via Outlook Application
Before configuring the Gmail account in Microsoft Outlook, make sure that you have enabled IMAP settings in Gmail. If you don't know how to do it, you can implement the following steps:
Navigate the Settings link on the upper side of your Gmail account.
Then choose the tab "Forward and POP/IMAP".
Check to see if IMAP is enabled, if not then just hit the Enable IMAP.
Press the Save Changes button to activate.
Step 1: Add a Gmail Account in Outlook
Step 2: Import PST File into Microsoft Outlook
Summering Up
The problem i.e. how to migrate email from Office 365 to Gmail has been solved in this article. Users can easily carry out this migration process by the professional approach without any extra effort. The advanced tool is easy to use with many additional features that permit users to perform selective migration.