How to Import VCF to Office 365 | A Complete Solution
Are you looking for a solution to import VCF to Office 365? If yes, then you will get the correct answer to your request here. This blog discusses the quick and effective way to move VCF contacts files to Office 365.  From our side we try to provide our users with every possible solution to tackle this query, you can select from your perspective. 
"I have a VCF file containing lots of contacts and information about other people. Now I want to export all of them to my Office 365. However, after trying a method, I lost some of my important contacts. This time I need an expert method that can import all contacts easily and safely. Can anyone tell me how to transfer VCF to Office 365? "
Reasons Why to Transfer VCF File to Office 365
In this section of this blog, we tell you about the responsible reasons why most users want to import VCF to Office 365. Read all the reasons which are responsible for this conversion. 
Office 365 is a cloud-based platform that can be used by multiple organizations. It is also known as SaaS-Software as a service solution, which allows users to log in and use cloud-based applications such as email, calendar, and desktop tools.
It has various in-built features and applications that make data storage secure and speed up the transfer of important information. 
Office 365 is one of the best cloud-based applications that play a key role in increasing a company's productivity.
On the other hand, vCard VCF is a virtual business card that contains the contacts and basic details of those contacts.
So it is very important to transfer contacts to Office 365 so that the user can access all the contacts.
How to Import VCF to Office 365 Account?
This section describes the easiest way to import contacts from your VCF contact into Office 365. The entire process is divided into two main steps.
Convert VCF File to PST Format
Import PST file into Office 365
# Method 1: Convert VCF Contacts to PST
There is no manual solution available for the solution of this particular query, but we provide one of the best expert-recommended processes. So First, you need to convert the VCF contact file to PST. Next, you need to import the converted contacts into your Office 365. 
As mentioned in the blog above, there is no direct way to import VCF to Office 365 without changing the file format. Therefore, you can use VCF to PST Converter to convert multiple VCF files to PST files with all details. It also guarantees that no data will be lost during the VCF conversion process.
First, you need to Download and Install Software on Your System.
Next, Add a file or Add a Folder to load VCF files.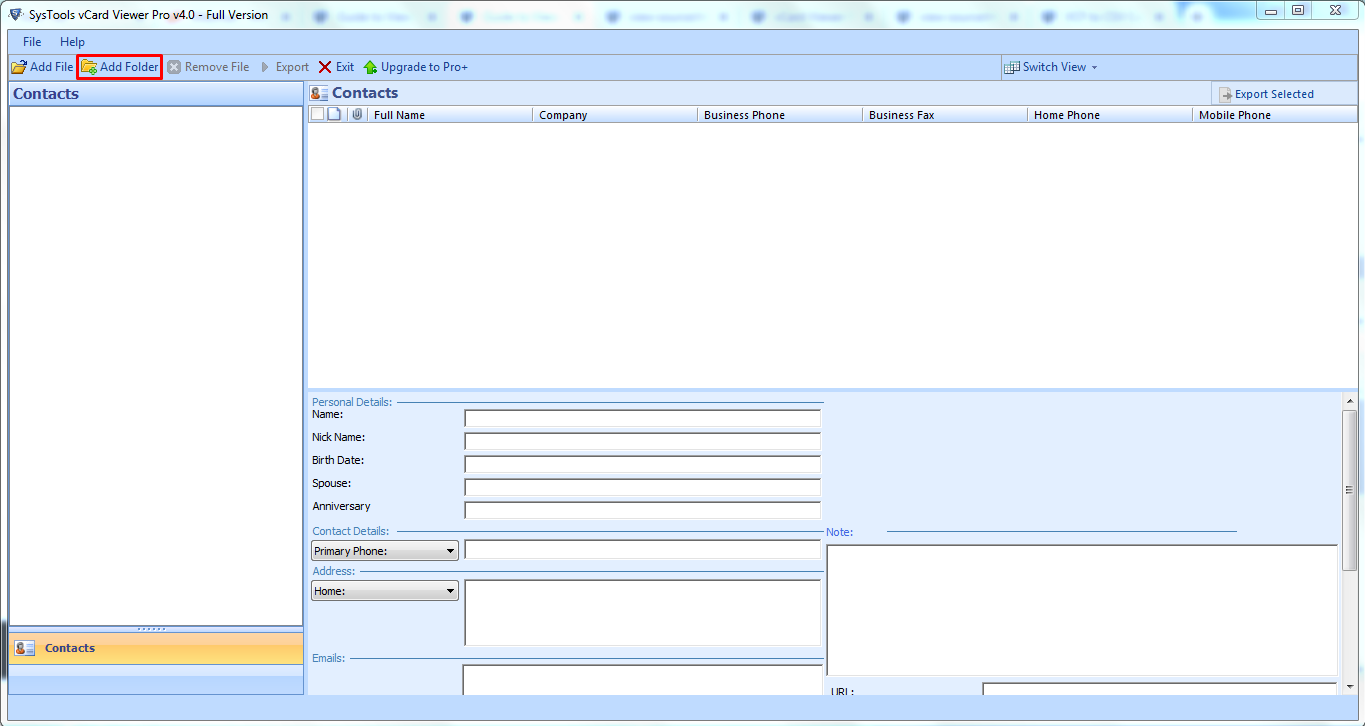 Click the Radio button for the PST file. Then click on the "Explore" button.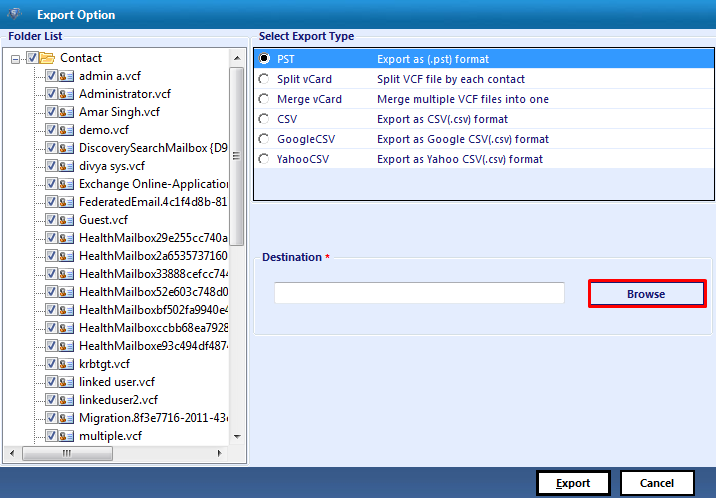 Select the "OK" button on the user interface of the software.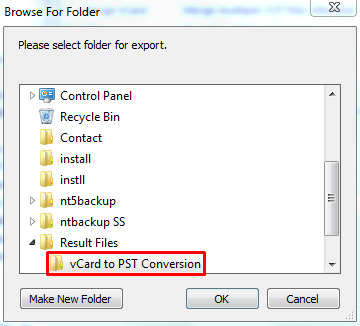 Now, choose the Export button.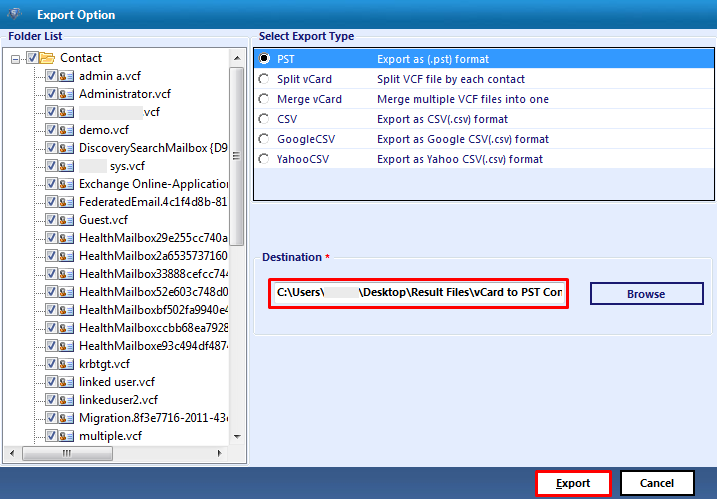 # Method 2:  Import PST File to Office 365 Account
Firstly, You need to Open your Office 365 Account.
After that, Select the File button and then click on Open next to Import.
Next, in the Import and Export Wizard, button Import from another file or program, and then click Next.
Proceed with Outlook Data File (.pst), and Next tap on the Next button.
Then, set the choices for importing items.  
Finally, click Finish.
Highlighted Features of this Utility
This utility contains some great inbuilt features, which help you with an easy conversion. Go check out all the features of the tool. 
Support to convert VCF to CSV Outlook PST in bulk
Allow sorting contacts within the vCard file in any desired order
The software provides to split large VCF and combine multiple VCF files
There was no limit on the number of contacts to be exported.
The tool works fast without any interruptions
Maintains complete originality of contacts
Accuracy is maintained through conversion
Compatible with vCard files such as Outlook, iCloud, Skype
Read More: Import VCF to Outlook Address Book
Bottom Line
In the blog described above, we have provided you with the best solution to import VCF to Office 365. The manual solution puts your data at risk, so it is better to choose a reliable method for VCF file converter. A free demo version can be downloaded without investing a single penny to verify the functionality of the utility.