How to Restore Corrupted Images? – Use Image Repair Software
Image corruption or loss occurs a lot, regardless of our efforts to avoid these situations. If you are also searching for a solution like how to fix your corrupted images on mac, including JPEG images. Then, this blog will be helpful for you. We have different methods to repair damaged photos on Mac. Apart from this, we have included efficient and professional Image repair software to restore damaged images on Mac OS.
Solution: Image Repair Software For Mac OS
There are multiple reasons for photo corruption or damage. It can happen during reading, transferring or processing, and so on. Therefore, if an image is corrupted when you usually try to open it with a photo viewer. You may get an error message or the image can be opened but it looks damaged.
Simply utilize the Smart Image Repair Software, if you have JPEG files on your Mac system that seem to be damaged or corrupted. This software only allows users to fix corrupted JPEG images. Moreover, if you have multiple damaged JPEG files then this utility will be the ideal solution.
It also keeps the quality of the images intact before and even after the procedure. Also, it supports all the versions of the Mac operating system. Other than that, it does not save any data on the server as it is a secure and safe solution.
Guidance to Use Mac Photo Repair Tool
Simply follow these below-mentioned steps:-
1. To begin, Free download and Launch this application on your Mac OS.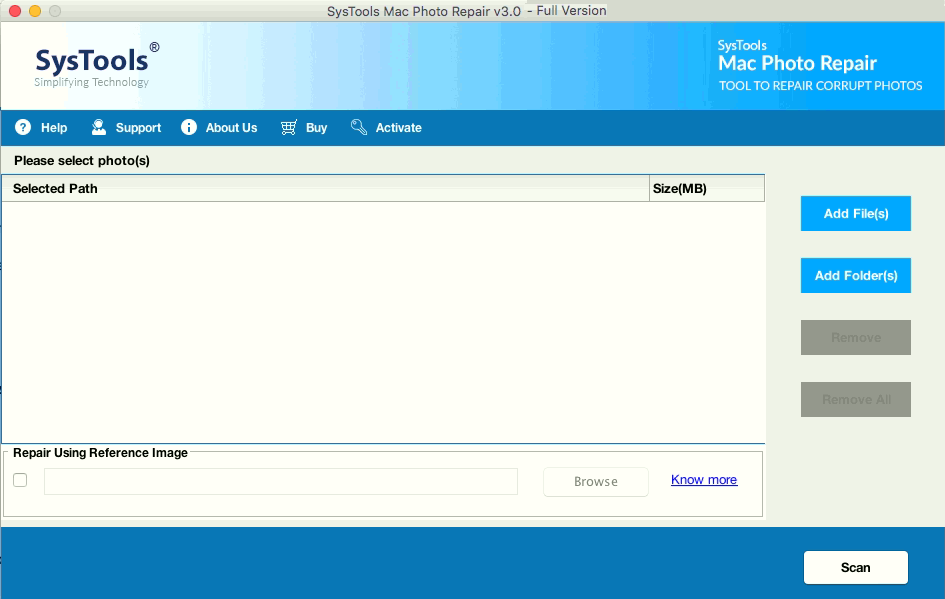 2. Then, choose either Add File or Folder(s) option to browse your JPEG files in the software panel.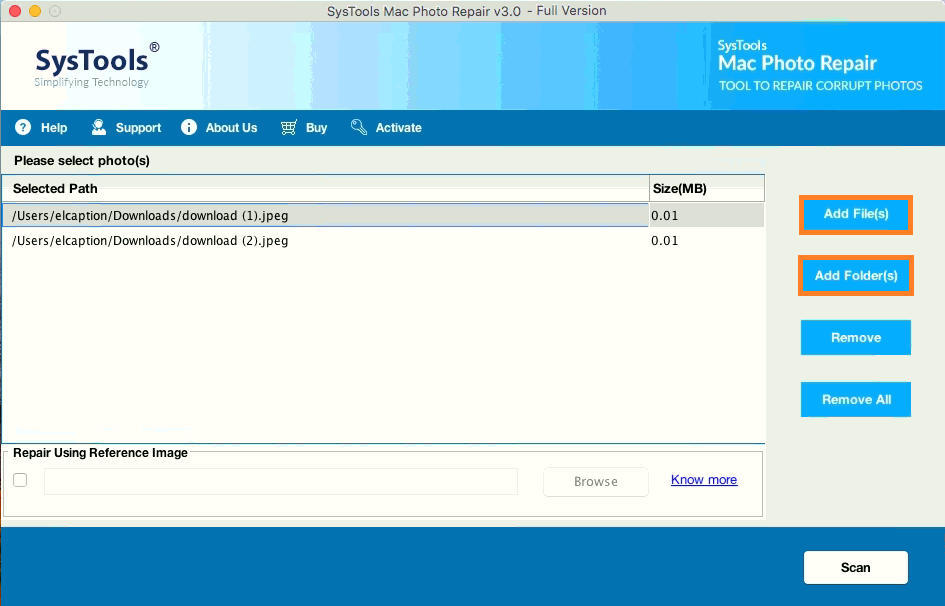 3. Press on the Scan option after successfully browsing your JPEG files.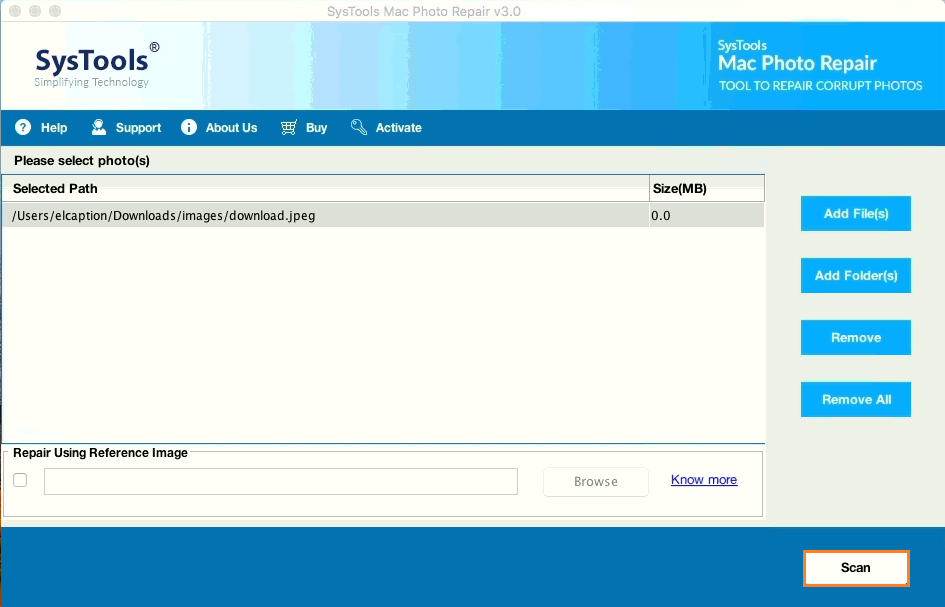 4. Furthermore, users can also preview their files in the software interface before the procedure. Afterward, click on the Save option.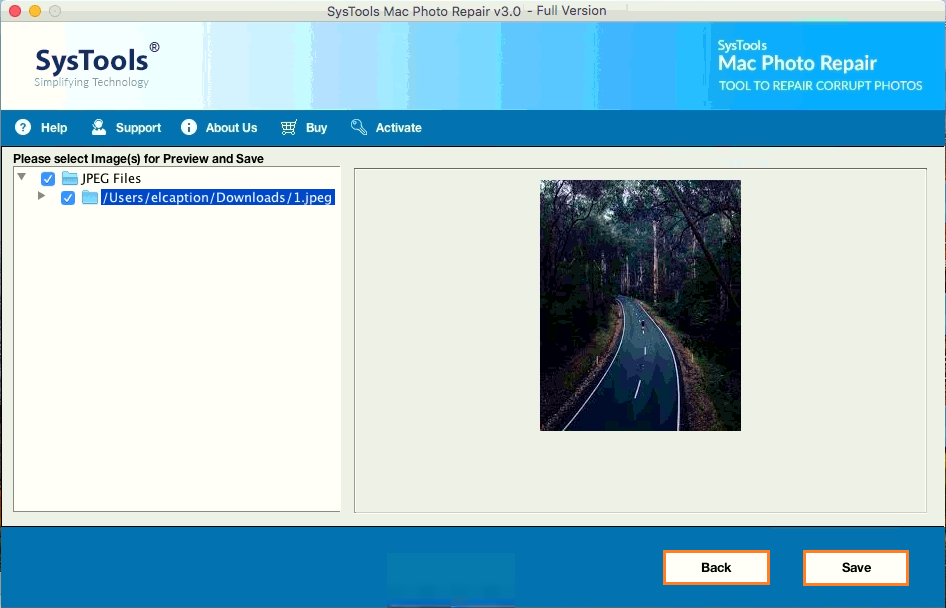 5. With this tool's help, users can preview their resultant conversion report by simply clicking on the View report option. Therefore, the generated report will be in CSV file format.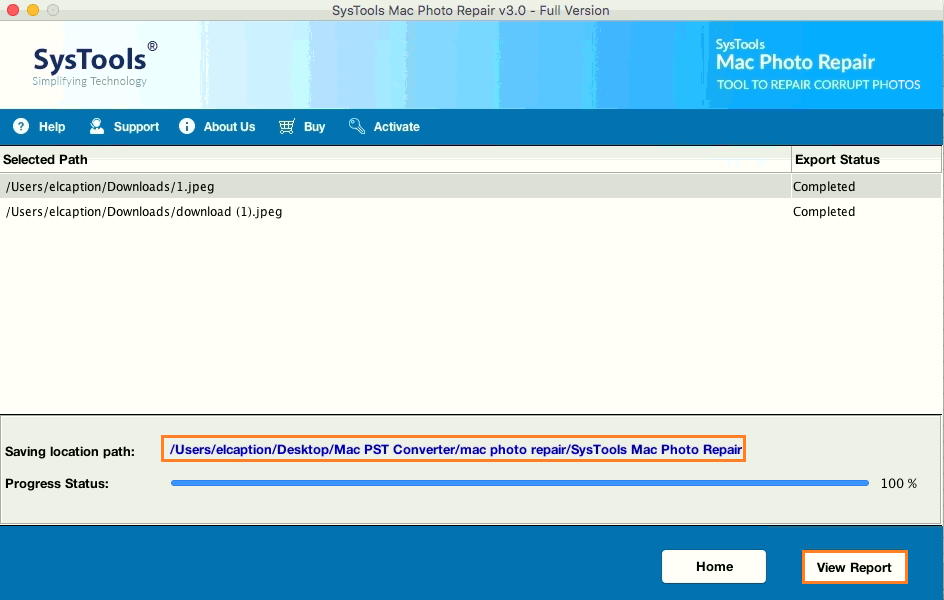 Key Aspects of Image Repair Software
Safe & Secure Solution:- The JPEG repair software allows users to repair damaged JPEG files without any sort of issue. Furthermore, it is an easy and secure solution and also it does not save any data on the data server. Simply Free Download Image Repair Solution on your Mac operating system.
Fix Multiple Images at once:- Moreover, this tool can easily repair multiple images in the same format and at the same time. Therefore, it is a simple and quick technique for users to fix various corrupted, broken, or damaged JPEG files on Mac OS.
Restore Severely Corrupted Images:- This software helps users to recover the embedded thumbnails without even damaging the quality of the visual.
Option to View Repaired Images:- Users can however easily view your repaired pictures with the help of the image repair software. In this way, users will be able to check for any type of irregularity in the fixed images before saving them. Also, it keeps the quality of the pictures intact during and even after the procedure.
Read More:- How to Fix Corrupted JPEG Files?
Customer's Review For Mac Photo Repair Software
"The Mac Image Repair software is helpful when there is no other way left when your photos are damaged. It helps you directly to restore those corrupted images safely as well as maintain their visual quality intact. I recommend this software! Easy to use interface and great results."

– Dario Guerra, Madrid

" I was hesitant, when I first downloaded this tool on my Mac device. But after using this tool, I was quite satisfied with the outcome. This application helps to repair damaged images and does share any data on the server which was my biggest concern. Overall, great software is definitely worth the hype!"

– Carlota, Texas
In the End
This article describes all the functions and features of Image Repair software. With this tool, you can easily restore various damaged JPEG files at once. Moreover, this software is recommended by the experts themselves for repairing damaged, distorted, fuzzy, blurry, pixelated images. Nonetheless, it also maintains the quality of the images before and even after the operation.