How to Save Outlook.com Emails to Hard Drive? #2 Best Methods
If you have been using Outlook.com for quite some time now, you would be one of those people who ask "how to save Outlook.com emails to hard drive?".
Not many new users of email services know about the dangers that your data is always in.
Yes, there are many risks that can create so many problems in just a few seconds or minutes if there is no backup.
So, to avoid any of the troubles caused by these threats, you should always have your data saved locally as backup.
We all know that the emails contain personal, important, and sensitive information which should be kept safe at all costs.
To save Outlook.com emails to hard drive for the same cause, we have come up with the best of solutions.
There is no doubt in the fact that if important emails are lost or corrupted, some companies may have to incur huge losses, in monetary as well as value terms.
This makes it a huge concern for them to have their data safe from all these risks. Also, if there is a server outage, it could also lead to delay in the working of a company's users.
It becomes severely important to have a backup.
Methods on How to Save Outlook.com Emails to Hard Drive
Here, you will find 2 techniques to create an archive of the emails locally. Firstly, we will be using the most compatible and useful method as suggested by experts.
This method's main objective is to save the emails from Outlook.com and make it easier for users.
The second method that we will be explaining later is the manual method. It is a free technique but has a few drawbacks to it.
You will find the limitations of the manual approach in the latter part.
Let's first save Outlook.com emails to hard drive using the expert technique and see how it is the best choice.
Expert-Suggested Approach Explained for Emails Backup
To start with the method, you should download the Outlook.com Email Backup Tool on Windows OS.
If you want to download the tool for Mac OS, get the links from below.
You have the option to choose the format of your choice from the given options i.e. PST, EML, MBOX, PDF, MSG, etc.
There is also an option for those users who want to export selective files i.e. Date-filter to learn how to save Outlook.com emails to hard drive selectively.
Using this filter, you can choose the dates for setting a duration and save emails from chosen period only.
Set the names of the emails by choosing different naming patterns from the Naming Convention feature.
Availability of backing up data in bulk is there along with full data security and choice of destination location.
Use the Delete after Download option if you need some space in your mailbox. This will download the messages and automatically delete them from the mailbox and get you enough space.
Steps of the Tool to Save Outlook.com Emails to Hard Drive
1. Install the software and run it. Give in the credentials for your Outlook.com account and hit Login.
2. Choose the format as needed by you and click on the Browse button to pick a destination for end result.
3. Hit the Delete after Download option to regain server space.
4. Set the dates in the Date-Filter by clicking on the Apply filter option.
5. Complete the process by pressing the Start button.
Incremental backup option can be used to export newly received emails by rescanning the mailbox.
How to Save Outlook.com Emails to Hard Drive Using the Manual Method?
Using this method, you can easily export your emails by using the Windows Live Mail application.
This manual method is free but has some limitations. Use the Windows Live Mail application on your computer and directly download the emails on your computer.
You do not have to install entire Windows Essentials if already have WLM installed on your machine.
Follow the given steps:
1. Launch the Windows Live Mail application on your desktop.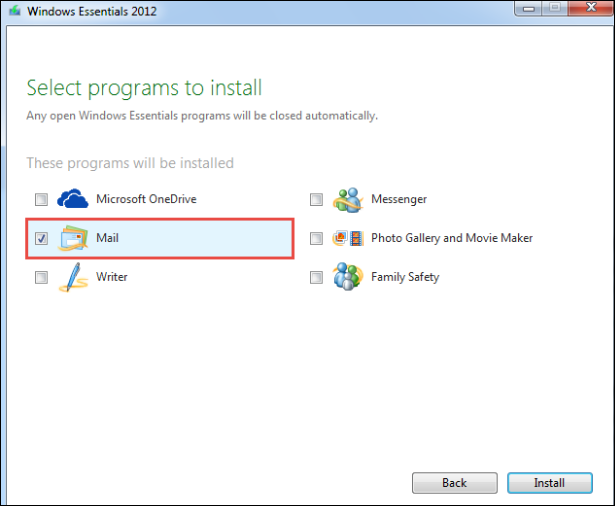 2. After that, configure your Outlook.com account with WLM.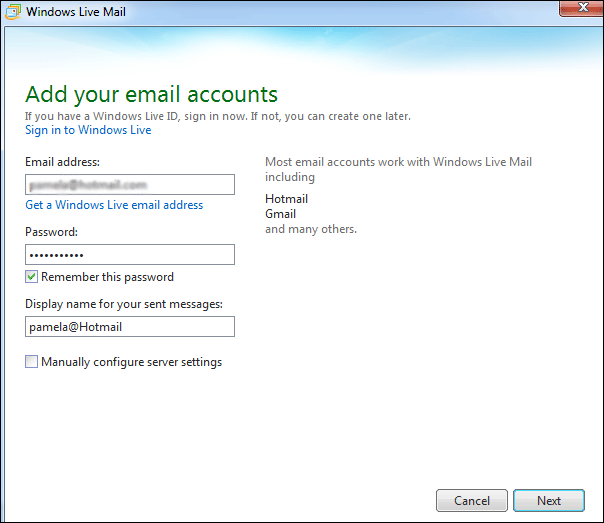 3. To save Outlook.com emails to hard drive, you have to click on the Send/Receive option.
4. All the messages will be stored at the WLM preferred location by default in EML file format.
5. Go to the location of these files by clicking on the File tab and choose the Options button.
6. Then, go to the Mails option and press Advanced Tab >> Maintenance Button >> Storage Folder.
Remember that this method will save the emails only in EML format. For those who want to save the emails in any other format will have troubles using this solution.
Wrap Up
Learn how to save Outlook.com emails to hard drive with the help of the methods explained in this article. You can use the software as described here for a safe and simple transfer process without any trouble.
It is important to have a backup of your data to keep the data away from all the threats and the risks.