Get to Know How to Disable Exchange Cache Mode in Outlook
Cached Exchange Mode is used to enhance the performance of users that face connectivity issues and network latency. In cached mode, a copy of mailbox is saved on the computer. By caching the user's mailbox, Microsoft Outlook no longer depends on a continuous network connection. As soon as Outlook is connected, Outlook constantly updates users' mailboxes so that the recent items can sync. For example, if a laptop has been removed from its docking station—the latest Outlook information can still be accessed offline. Well, in this post, ways on how to disable Exchange Cache Mode in Outlook have been discussed.
Method to Disable Exchange Cache Mode
In multiple systems, it is crucial that there is a direct sync between the server and Outlook. A user or an administrator is free to disable Exchange Cache Mode. Following are the steps explaining a workaround on how to disable Exchange Cache Mode in Outlook.
Step #1
Click on the Start Button and for Windows 10 users need to press the Windows key. This will open the start menu. In the start search bar, type Control Panel. In the search result, click Control Panel to open it.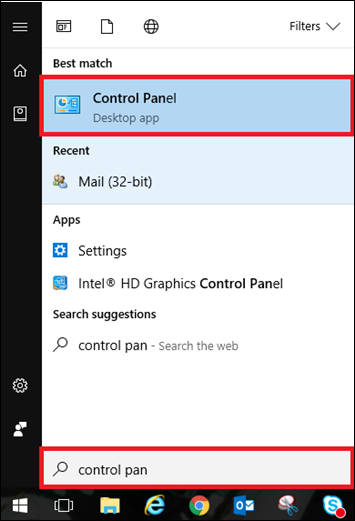 Step #2
After the Control Panel window opens up, make sure the view setting have been set to Small icons. From the list of icons, select Mail.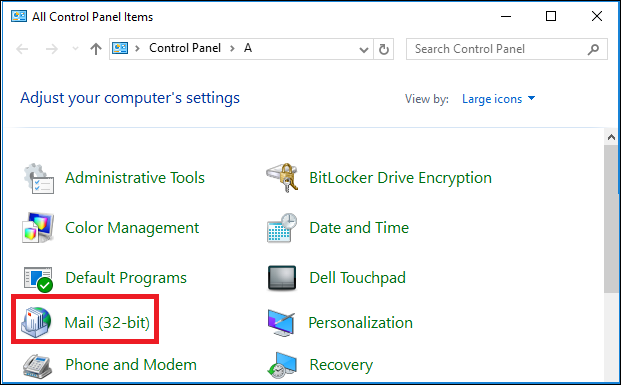 Step # 3
From the Mail Setup window, select E-Mail Accounts.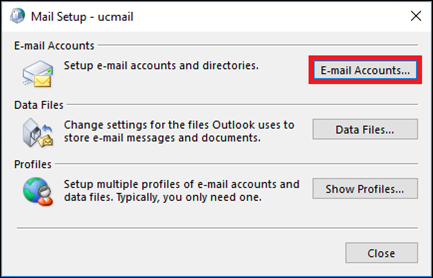 Step# 4
A list of all the email accounts created will appear in a dialog box. Select the account that needs to be associated with the other account. Now, click Change.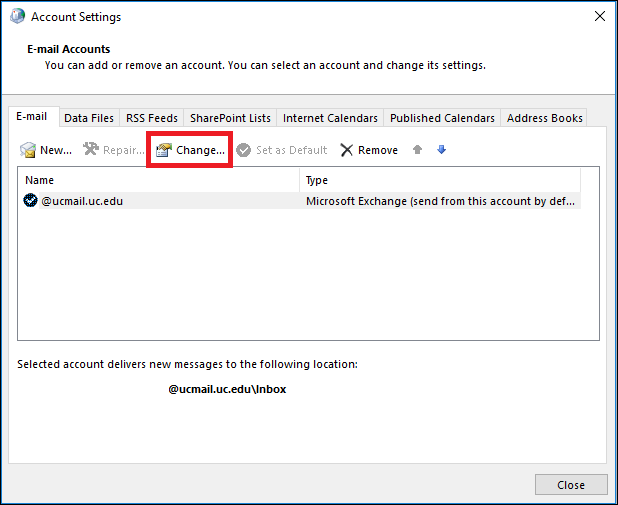 Step# 5
Next, a change account window will open up. After that, uncheck the checkbox of Use Cached Exchange. Click Next, once unchecked.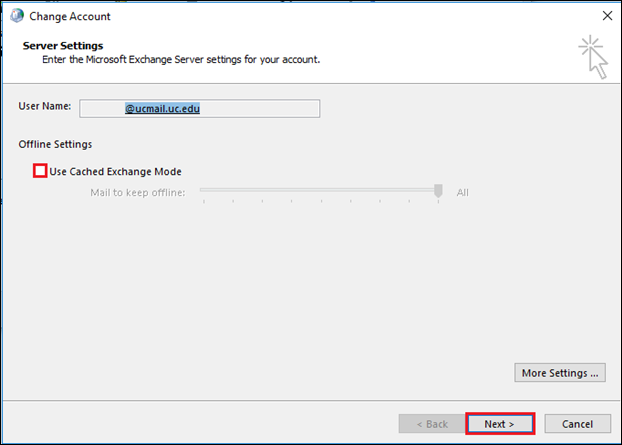 Step# 6:
Finally, click Finish to save the changes. Now, cached Exchange mode has been successfully disabled.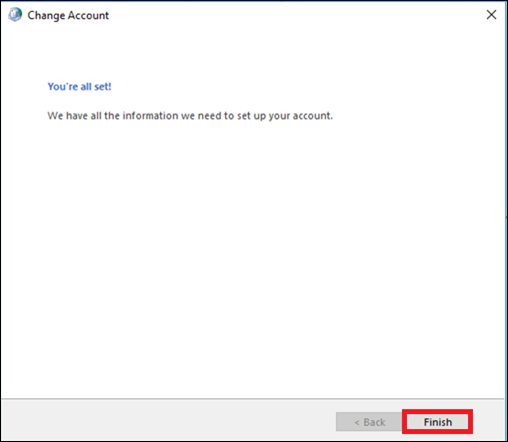 Why is the Cached Exchange Mode option unavailable?
At times Cached Exchange Mode option is missing in some system. Following are the some the reason for unavailability of this feature:
Disabled by the Exchange Server Administrator : An Exchange administrator has the rights to disable this feature. One needs to contact to the Exchange Administrator for associated information.
Absence of Exchange account in Outlook Profile : This feature requires an Exchange account associated with Outlook profile. This feature can not be used by POP3 and IMAP accounts.
Full Installation of Microsoft Terminal Services : Computers do not have Cached Exchange Mode where Microsoft Terminal Services is installed.
Wrapping it Up
Exchange Cache Mode is an essential feature for users who work frequently offline or without connectivity. For users that have portable systems and move in and out of connectivity or users who face latency issues with the Exchange Server, this feature is essential. At times, this feature is not required for systems using large mailboxes on computers that have low hard disk space for cache memory. Also on heavily regulated or secure environments where local copies need not be saved or systems that use Remote Desktop Services (RDS) (Terminal Services) environments, this option can be disabled. For such systems, ways on how to disable Exchange Cache Mode in Outlook has been discussed in this post.