How to Convert EML to MSG Files in Batches
Summary: In the given article you'll find some easy to use methods on how to convert EML to MSG files.
Microsoft Outlook is so popular in the arena of email clients, it is the go-to email client for most professionals. While MS Outlook mainly works with PST format, it also supports saving emails in MSG files. MSG is pretty similar to EML in the sense that both file formats store one email message per file, which includes Attachments, senders or receiver's information, etc.
But, it's not easy to actually convert from one format to another. And, that's why we are here with this article to help you focus on one conversion scenario i.e., EML to MSG.
For the other case, read our blog on converting MSG files to EML format.
Overview on MSG and EML File
Microsoft's Email client i.e. Microsoft Outlook uses the MSG file format. When you see something like a .msg file extension, it will be your MSG file. MSG file stores individual or a single mail message. MSG file is compatible with all Outlook versions. It contains email messages as well as senders and receivers information, attachments and links from the emails. When you Drag and Drop email message from Outlook, it will be in a .msg file. Other than that, you can select mail messages and save them as ao .msg file.
EML file is a standard file format used by many email clients such as Outlook Express, Thunderbird, Gmail etc. EML files are plain text and much like HTML. Almost every email client supports EML files and Microsoft Outlook has a default mechanism to open an EML file. It contains the primary info about the email messages in text format, attachments and hyperlinks.
2 Quick Methods to Convert EML to MSG files
There are two methods in which you can save EML to MSG file format. These methods are simple and easy to use.
Method 1: Export EML Files using Microsoft Outlook
Go to the

EML file location

>> Right click  >> click on

open with

,

Select

Outlook

, now go to

ribbon bar

>> click on

Move

option,

Select

Other Folder

>> select your desired folder >> press

ok,

Now, select your email >> hit on File option >> click on Save as,

Hence, you can save your email in a .msg file.
With this method you can convert EML files to MSG files without any halt or glitch. But one by one, I mean you can not convert bulk EML files in MSG file format. If you have approx 20 EML files, you can use this method. It will be time consuming but still you can convert EML to MSG files for free. 
Method 2: Export EML to MSG format using EML converter
Export EML files in bulk with the help of EML converter, and open them as MSG file formats.
Download and run the application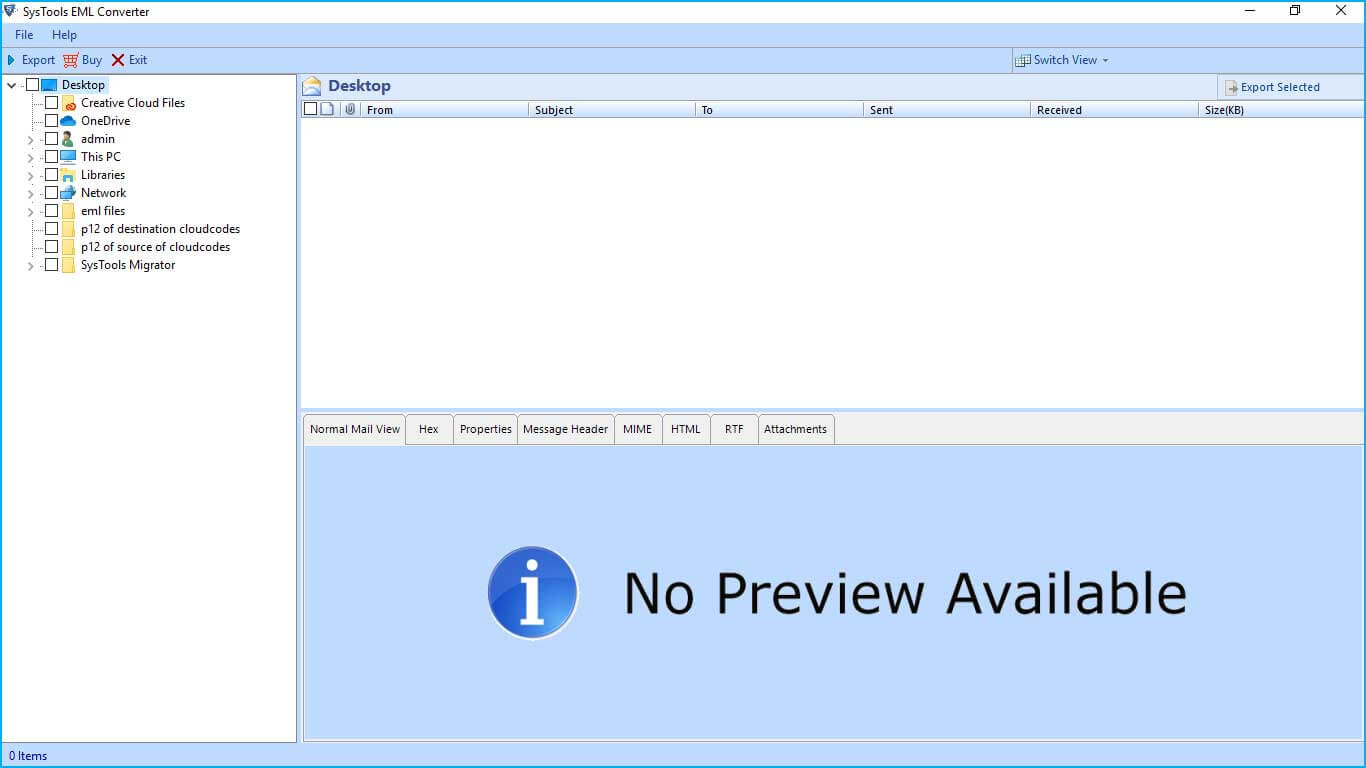 Select your EML file folder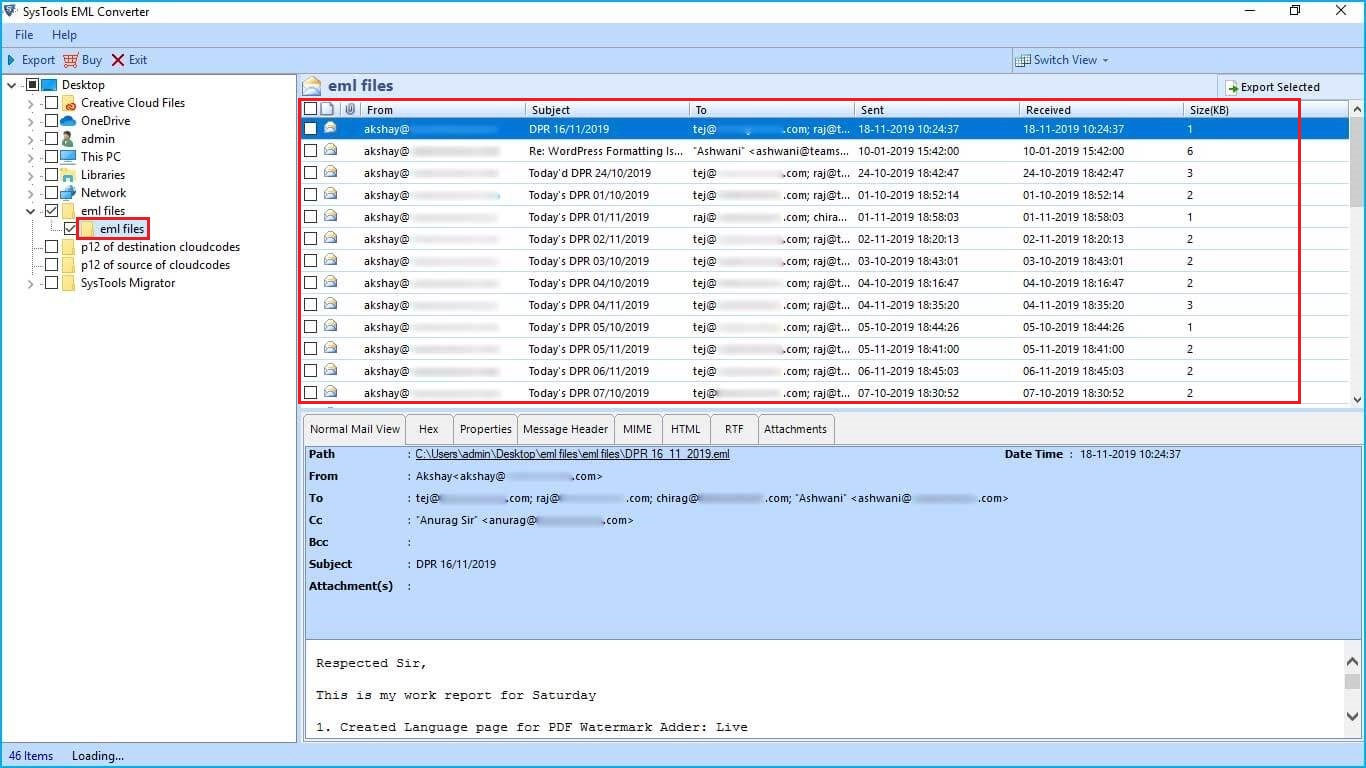 Now, hit on

Export,

after that, a dialog box appears –

Export Option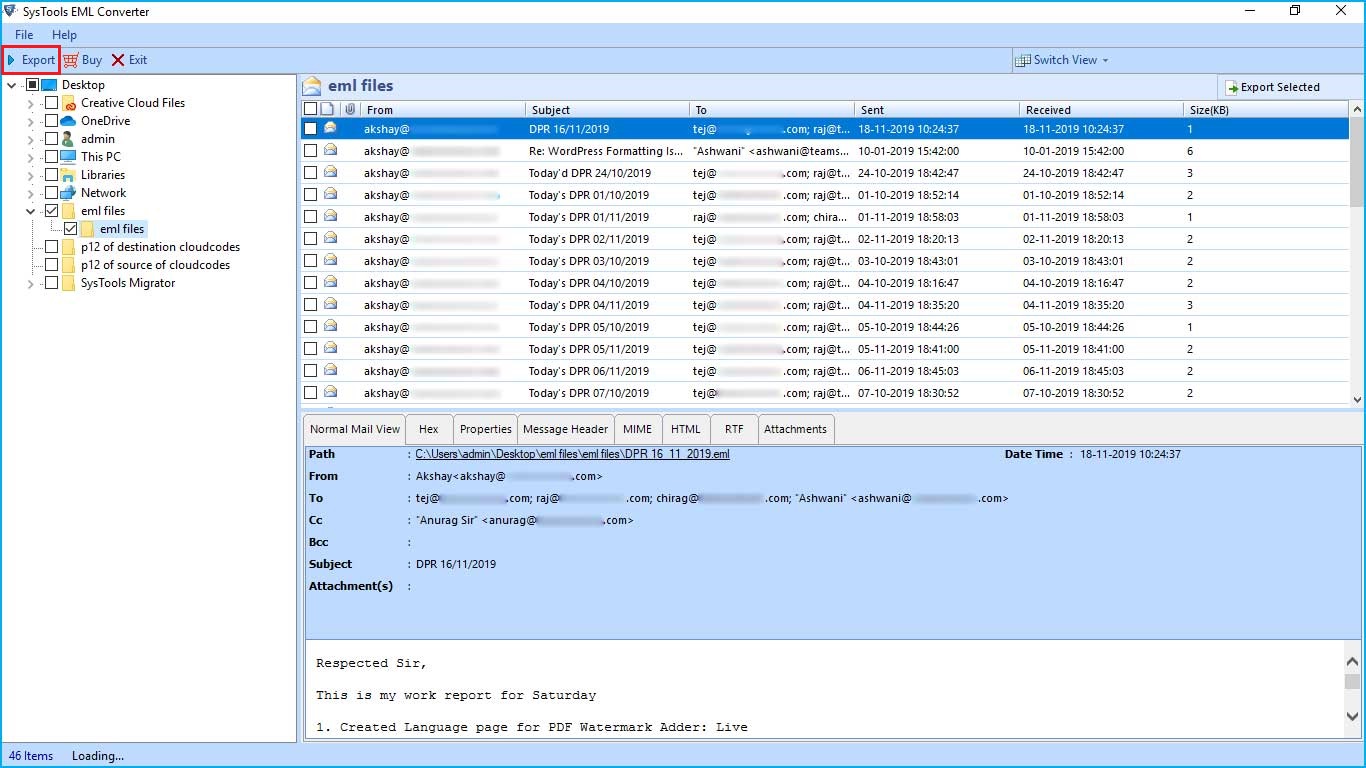 Click on

MSG Export as mail message (.msg) file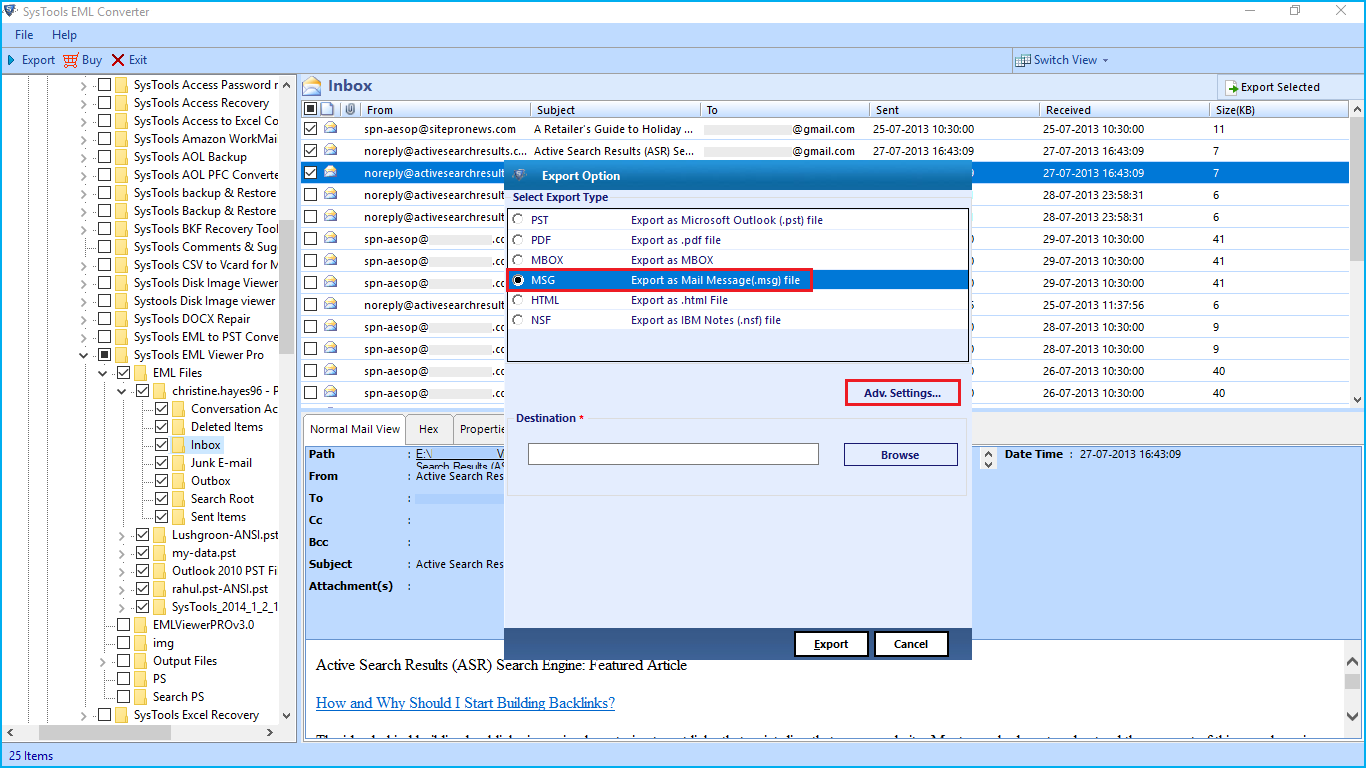 Fill

advance settings

–

Naming convention & date filter option

And

save,

now click on

Browse

and fill the location for MSG file or create a new folder

Now, press the

Export

option, and your exporting is in process.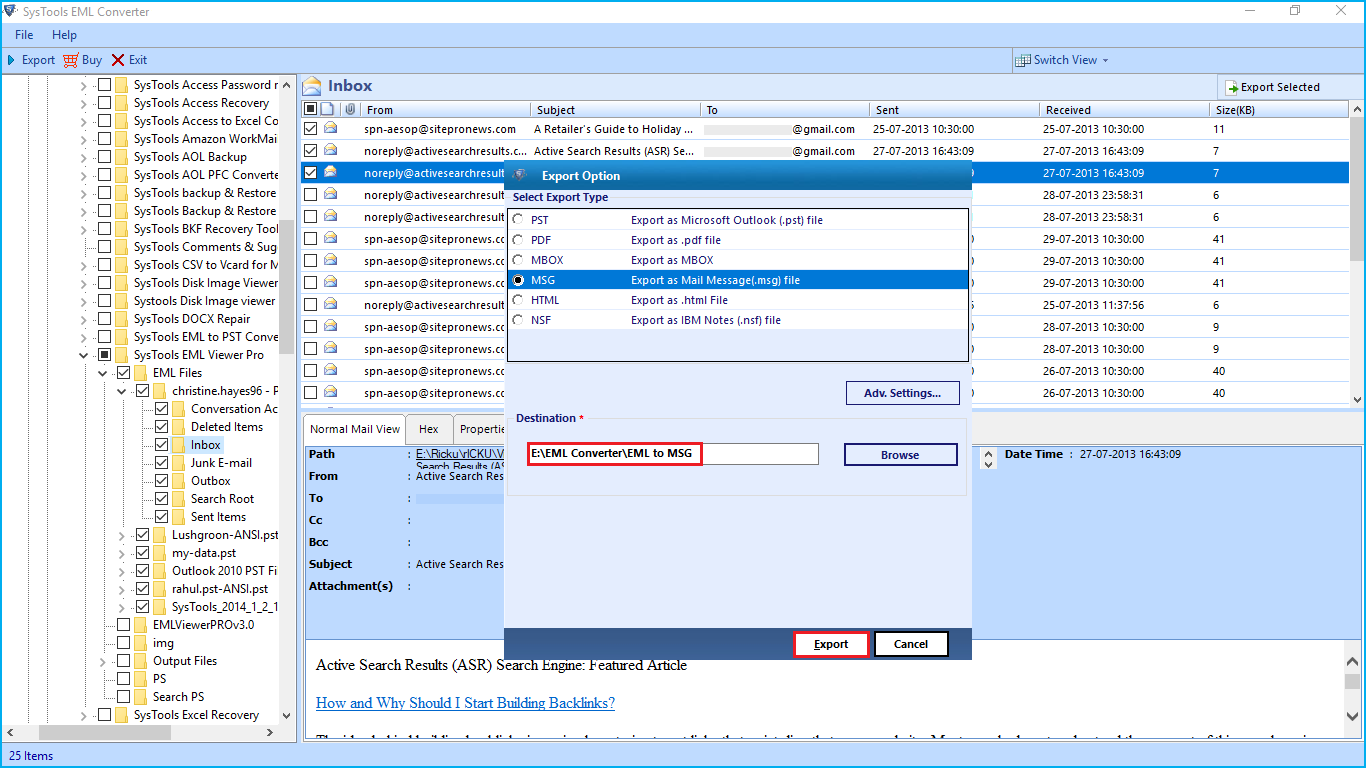 In this method, bulk EML files can be converted as MSG files, you just need to download the application and the rest of the work you can leave on this application. Just hit the buttons and it's all done. Apart from this, there are benefits of this application:
Convert EML to MSG, PST, MBOX, HTML,PDF, NSF.

Supports conversion of EML files in bulk.

Set Date filter and maintain EML files date-wise.

convert EML files without Outlook application.

After the export, the folder hierarchy is maintained without any doubt.

The application can be downloaded in all popular Windows versions (10/8/7).

Select and convert only required EML files into MSG files 
So this method is for if you have .eml files in bulk and you can not find any solution "how to convert EML to MSG files in bulk", use this method. It provides you with 100% security and safety of your EML file data.
Final words: 
As you can see, both methods are easy and reliable. But for an accurate solution use the second method because method one is having some limitations like time-consuming and can not convert EML to MSG files in bulk. Use of methods can be based on your requirements or how many EML files do you have? Otherwise, both methods are useful in their terms.