How to Convert EML Files to PST for Free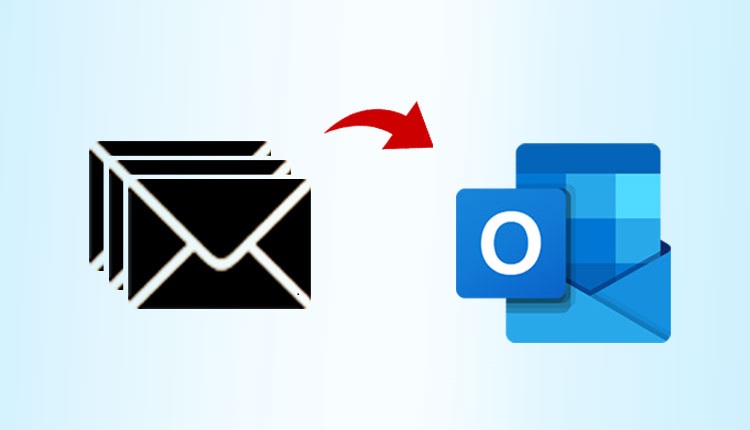 There are 3 free methods available to convert EML to PST file format. These are:
Drag & Drop Method
Open with Outlook Method
Using Mozilla Thunderbird Client Method
Do note that, these three methods allow you to import EML files into Outlook. Once you carry out the steps of one of these methods, you will need to convert these EML mail to PST format.
That's why we are going to divide this article into two parts ; first part contains these 3 methods, second part contains steps to convert imported EML to PST in Outlook.
Let us go into details.
Part 1 – Import EML Files to Outlook
I. Drag & Drop Method
Assuming that you have all the EML files on your system,
Open MS Outlook.
Right-click on the left panel and create a new folder.
Name it EML files.
Open the folder containing your EML files on your system while keeping Outlook running.
Select all the EML files.
Drag and drop all the EML files to this new Outlook folder (do it for 50 files at a time if you are having an issue).
Once done, EML mails will appear on your Outlook.
There have been cases where the imported emails do not preview its body content in the Outlook interface. It signifies that this method is not for you. Some Outlook versions do not support importing EML files like this.
II. Open with Outlook Method
Assuming you have all the EML files on your system,
Select an EML file.
Right-click and select Open with.
Choose Outlook from the list of options and click Ok.
The email will open in Outlook. To move it to Outlook:
Click on the Move to option from the ribbon bar
Choose the folder in Outlook where you want to move this email.
Do this for all the EML files one at a time.
It is evident that this method will consume a lot of your time. Importing one EML file at a time is too tiring even with helpers.
III. Using Mozilla Thunderbird Client Method
So, this method is never discussed, even purposely skipped, when talking about converting EML files to PST. Although it requires external email clients, this is still a completely free method.
Pre-requisites:
Mozilla Thunderbird
Microsoft Outlook
A new Gmail account.
1. Process in Gmail:
On your web browser, open Gmail and go to Gear button >> Settings.
Go to the "Forwarding POP/IMAP" tab and choose "Enable IMAP" option.
Click on "Save changes".
2. Then, Process in Thunderbird
Now, open Mozilla Thunderbird.
If its the first time, Add account window will open. If not, go to Tools >> Account Settings >> Account Actions >> Add Mail Account to open this window.
Input your name, new Gmail id, and password and click on Continue.
Make sure IMAP is selected and click on Done button.
Gmail is now configured here.
Now, drag and drop all the EML files into the Inbox of this newly configured account.
All EML files are in Gmail account now.
3. Process in Outlook
Now, open Outlook.
Configure the same Gmail account here.
Once done, you will have access to all the EML files that now resides in the Gmail account.
You can either move them to the Outlook folder or simply export them into a PST file (defined below).
That's it..!! With this, you have successfully imported EML files into Outlook. Now, to convert EML files to PST, in case you definitely need to have a PST file, execute Part 2.
Part 2 – Convert Imported EML to PST in Outlook
You already have the EML data in your Outlook account. To export it into a PST file, follow the given instructions:
In Outlook, go to the File menu.
Select Open & Export option.
Next, click on Import/Export (Import or export files and settings).
Select Export to a file as the action to perform and click the Next button.
Choose Outlook Data File (.pst) as the type of file and click the Next button.
Select the folder that contains the EML files and click the Next button.
Browse the location to save the PST file and click the Finish button.
If you wish to encrypt the file, choose a password. If not, skip this step.
You have successfully export EML files to PST format for free. Use the file as you wish.
If you want an instant way to convert EML to PST, you can also opt for EML to PST Converter program.