Learn How to Export NSF File to Google Apps
Summary: Want to export NSF file to Google Apps, If your answer is yes! Then Don't need to worry. In this post, you will learn a simple procedure to migrate emails, contacts, and calendars from Lotus Notes to G Suite account without a hitch.
Due to high maintenance cost and complex interface, many users wish to migrate from IBM Notes to Google Apps. Since G Suite (formerly known as Google Apps) is a package of web-based applications created by Google which is used for both business or personal levels. It is one of the majorly used cloud-based service for sending and receiving emails to an individual or groups of people. However, migrating from Lotus Notes to G Suite is itself a complex procedure. This process is not as easy as it may seem.
Well in this write-up, we are going to discuss the best approach to execute this process without losing a bit of data.
A Trouble-Free Approach to Export NSF File to Google Apps
If you do not want to indulge yourself in any hassle while exporting the NSF files to G Suite account, then there is a direct solution to export NSF file to Google Apps i.e. Lotus Notes to Google Apps Migrator. It is an extensive utility that is developed to help users export multiple NSF files emails, contacts, calendars to G Suite account in one shot. Moreover, it is compatible with Lotus Notes 10.0, 9.0.1, 9.0, 8.5, 8.0, or other versions.
Follow the Step to Export NSF Files to G Suite Account
Step 1. Download and Install Lotus Notes to Google Apps Migration tool on your system.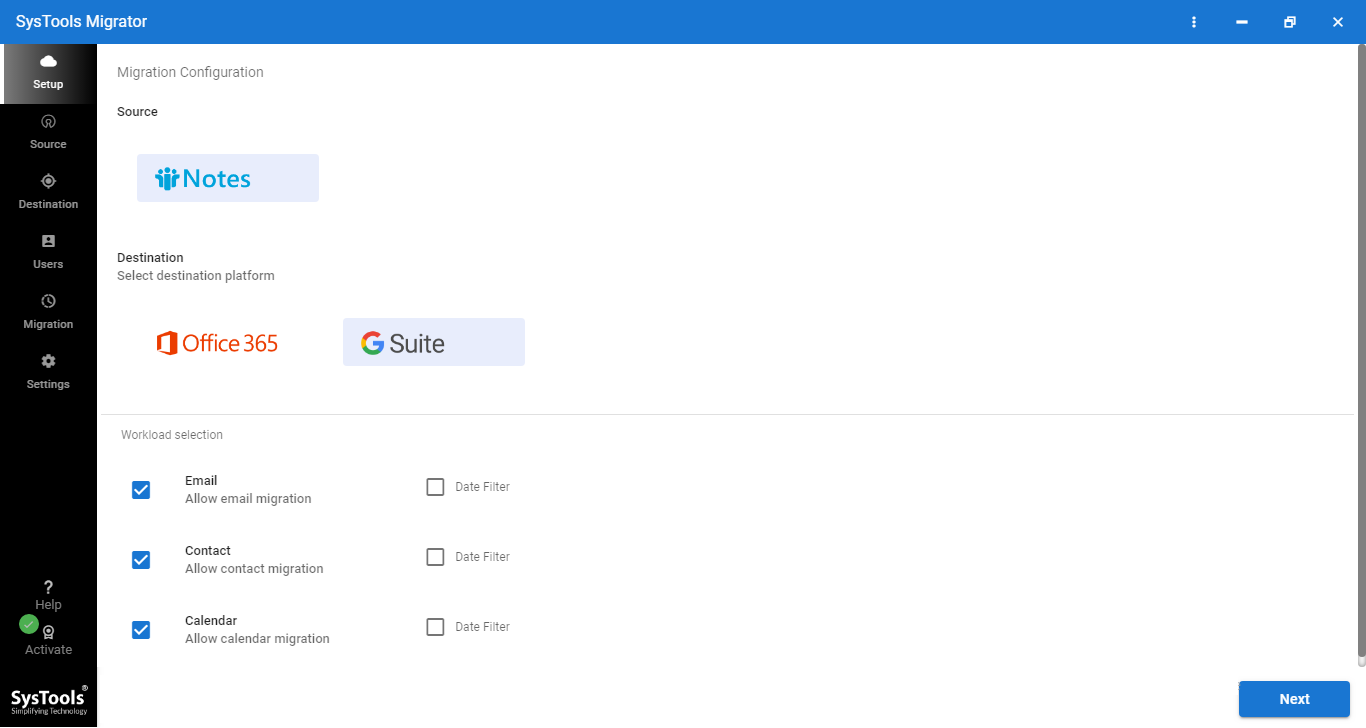 Step 2. Afterward, select the Lotus Notes as Source and G Suite Destination platform.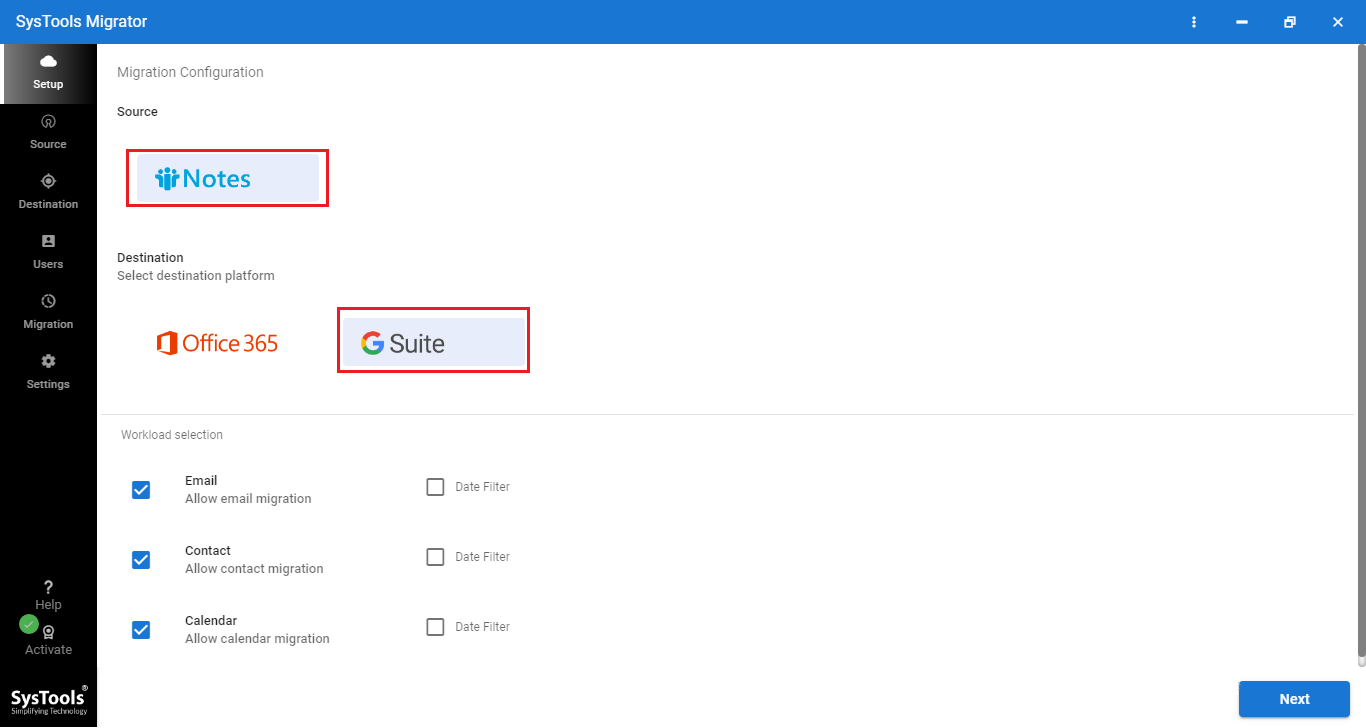 Step 3. Enter source account details and then select the NSF files by using the Source Folder Path option.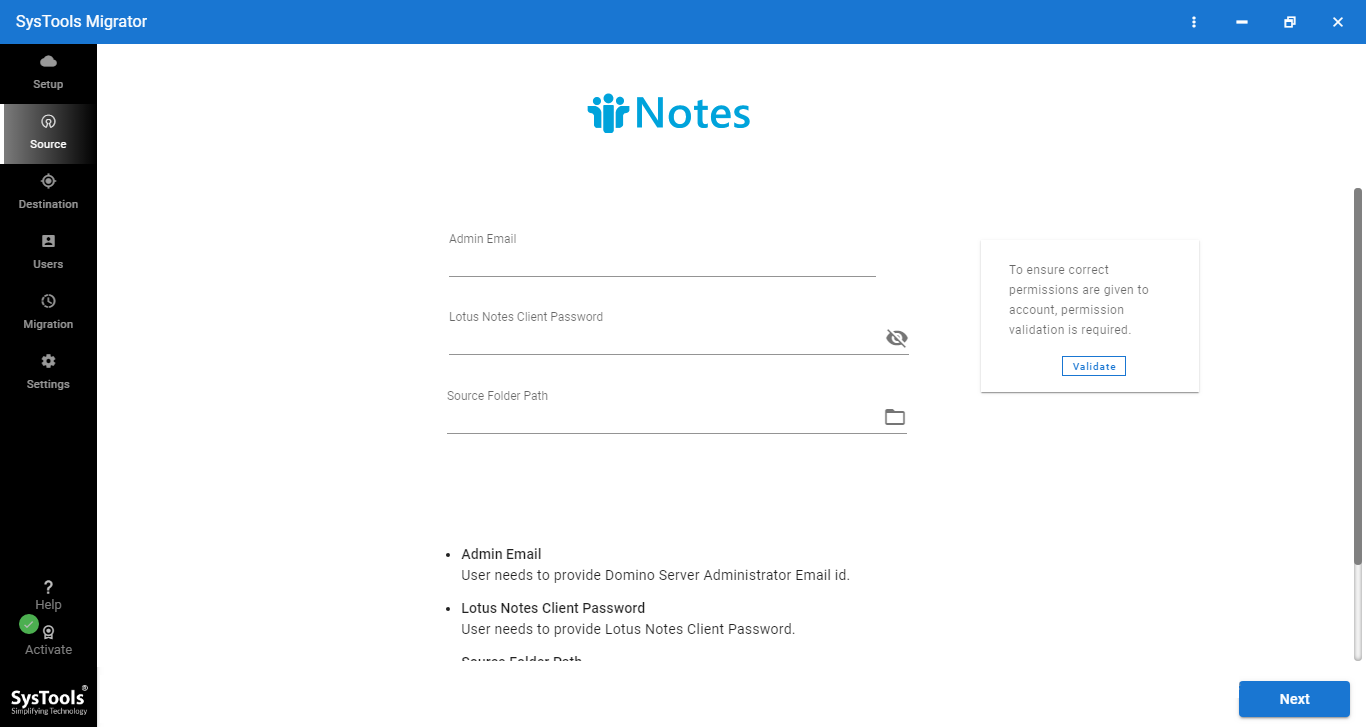 Step 4. Here, enter the destination account details (G Suite) and click on validate.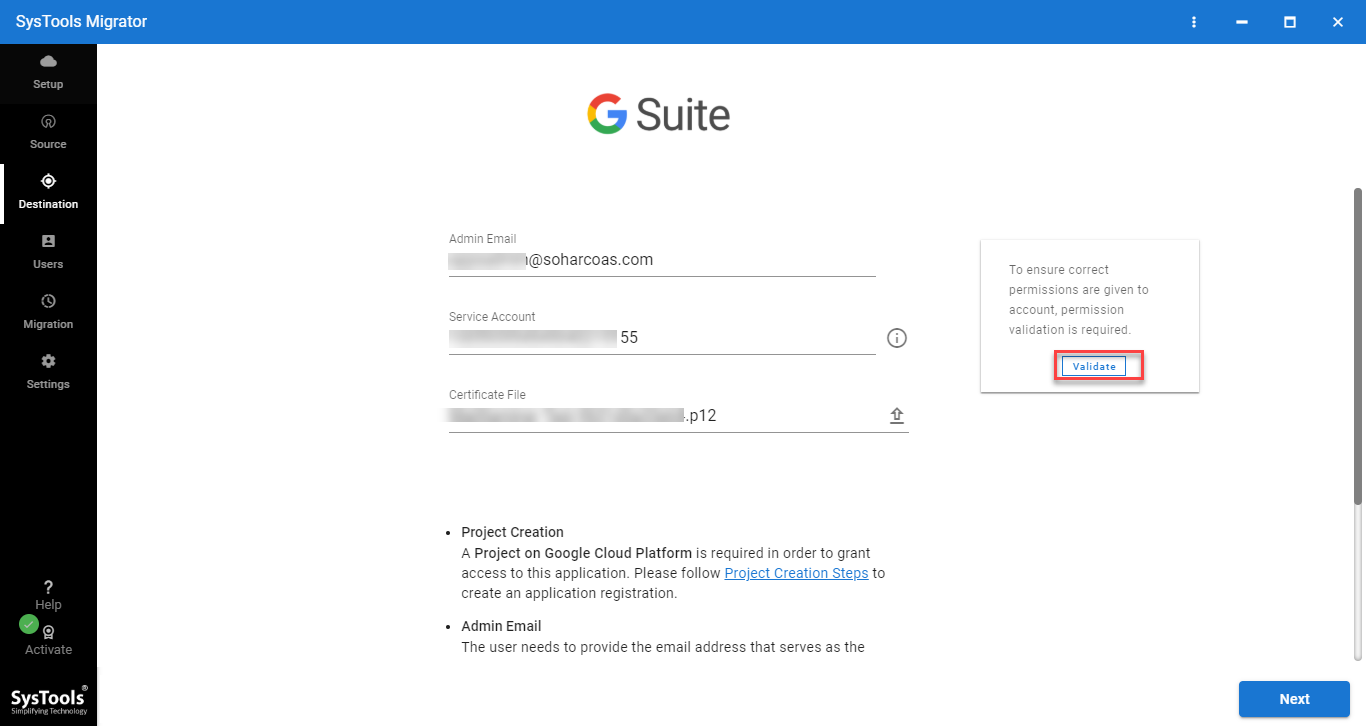 Step 5. Finally, hit the Start Migration button to begin the process.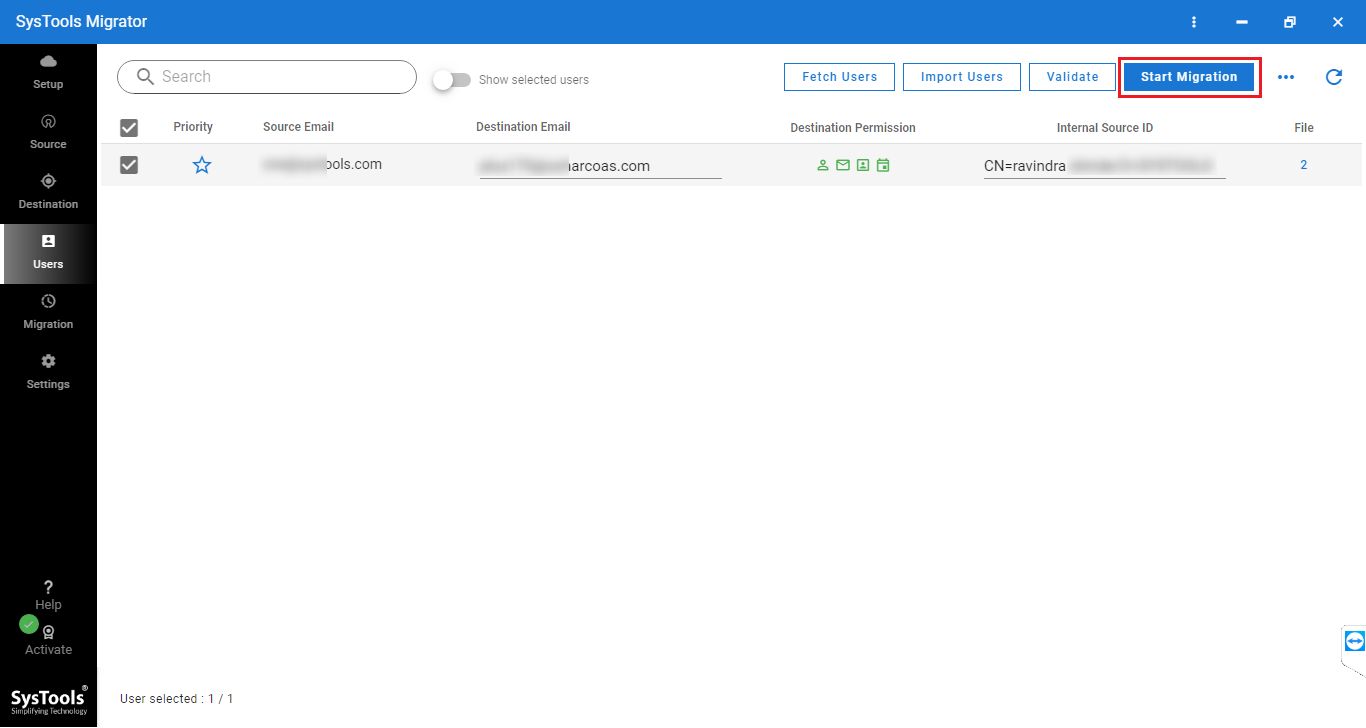 This is how you can easily export IBM Notes mailboxes to G Suite account without having any additional configuration.
Benefits of using this utility
Quick- Due to advanced algorithms and the internal underlying technology of this migration tool.
Simple- Due to an interactive and self-explanatory interface of the tool.
Successful- Provide 100% successful and accurate results in almost all cases.
Safe & Secure- Maintain the integrity and confidentiality of data while migrating.
Export Selective data: Offer advance Date Filter options to export data from the specific date range. All you need to set the "To" and "From" date range.
Priority-based migration: Offer an option to set the priority of accounts to migrate first.
Time to Wind Up
This is one of the easiest way to export NSF file to Google Apps with all data items like emails, contacts, and calendar. The software can be used to transfer multiple mailboxes in one go. It is a safe and perfect way to do this job efficiently. Download the free trial and check the capabilities and working of the tool for free. Also, this tool is compatible with all versions of Windows OS.