Do You Know Why Your Email Gets Stuck in the Outlook Outbox Folder and Refuses to be Delivered?
There might be scenario, when you are trying to send any important message to someone and it gets stuck in the Outlook outbox. Sometimes this type of hamper will affect our daily routine. If this type of error appears on the screen there are various reasons behind this situation like; if someone trying to send email when it is already in the list of send/receive process. Apart from this reason, there is large sized file, incorrect settings or having large attachment, improper connectivity of network, virus infection, corrupted data file are the different reasons which prevent emails to be delivered.
You can fix large email attachment related issues just by resizing it or sending the attachment in several parts. If there exist some unnecessary emails; you can go for that specific email and delete it. One should wait if there any send process is in queues. In second cause, there exist incorrect Outlook email settings. You will verify the password by logging into your Outlook profile.
If there any changes made in Outlook.com password then you have to change the account password in Outlook is also necessary. In below section, I will tell you about how to change password of Outlook.
1. In Microsoft Outlook -> Go to File menu->Info->Select the Account Settings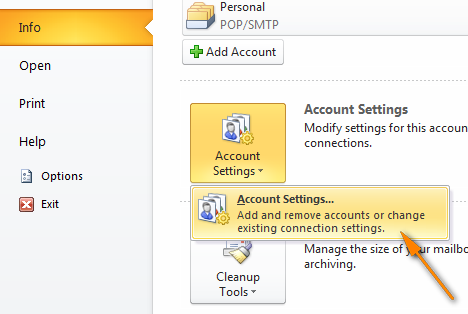 2. Click on the Account Settings Window and choose account where you need to change the password and hit the Change tab.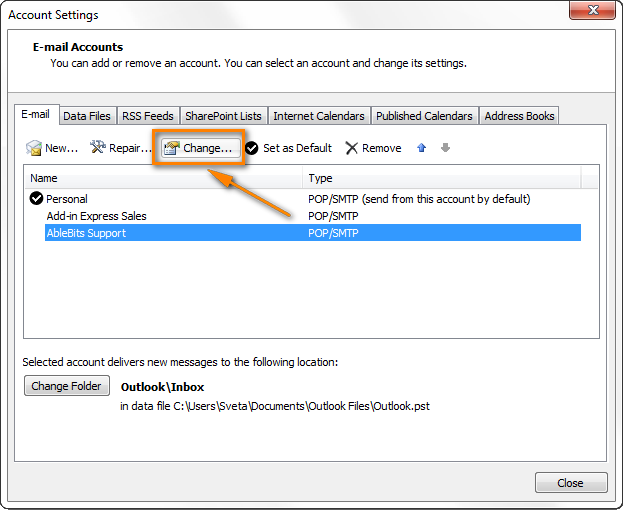 3. Here you can type new password and choose "finish" to proceed next step.
Sometimes system reported an error that account is not authenticated with the server, one should check the settings and do the required. Go through – File tab, hit the Account Settings and Double-click the Advanced Tab. Hit on the Tools menu ->Accounts settings and go to Email. Also make sure there exist correct SMTP port number. Make sure SMTP port number is 25.
If you have applied all the fixtures as mentioned in above procedure but not able to resolve your error then there might corruption issues in Outlook OST file and you need to repair it using Inbox repair tool / OST Integrity Check tool. However, it fixes major corruption issues of file but it removes corrupted part of that file also. OST Repair Tool by EmailDoctor is the perfect solution to fix major corruption issues of offline .ost data file and convert OST email to PST as well. If file gets majorly corrupted, software will perform a quick scan on it and repairs all corrupted parts of that file without altering original email ingredients of OST file.