Outlook Email is Deleted or Duplicated in Outlook 2016 When Downloaded by POP3
Raj
| Modified: September 7, 2021 |
Email Tips
| 3 Minutes Reading
If you use MS Outlook 2016 and have configured it to download mails using Post Office Protocol (POP3), there are some issues, which you might face while, working with it. Some of the most common issues are the deletion and duplication of emails in Outlook when they are downloaded. This blog will give you an insight to the reason why this happens and the methods with the help of which a user can put an end to this issues. Read on to find more.
Symptoms of Deleted or Duplicated Emails in Outlook
Following are the issues that a user often experiences in Outlook 2016 when configured with POP3 account:
Once the emails are downloaded in Outlook, the messages residing on the server are deleted.
Emails are downloaded many a times, leading to duplicity of emails in Outlook.
Reason behind Deleted & Duplicated Emails
When synchronized with POP3 account, Outlook 2016 gives rise to such issues. The main reason behind both these issues is the option Leave a copy of message on the Server. When enabled, this option may lead to creation of duplicates or deletion of emails.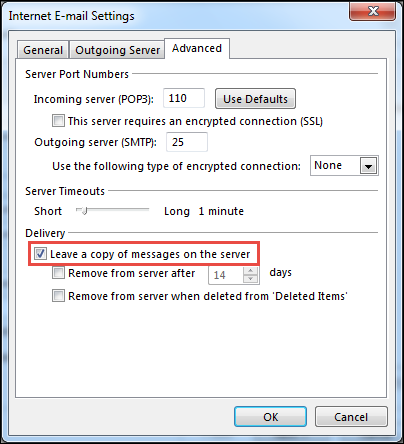 In addition to this, the other reasons are:
Emails Get Deleted From The Server
In addition to the option mentioned above, if the user has enabled Remove from server after <x> days option in Outlook, the emails could be deleted from the server.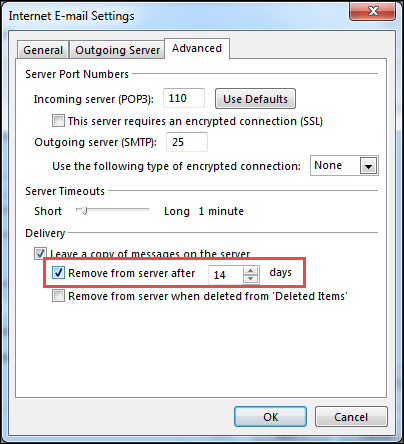 Duplicate Emails in Outlook
In contrary to the above issue, in case the option Remove from server after <x> days is disabled in Outlook, duplicates of emails are created in Outlook.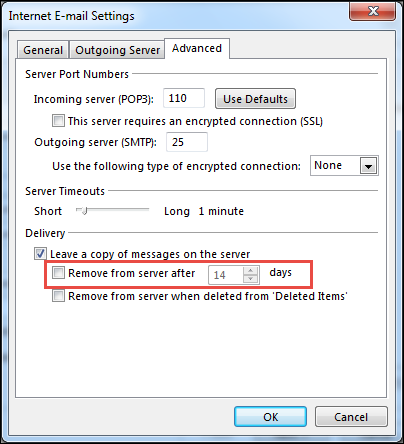 Note: The parameter <x> is the number of days that have been selected by the user.
Resolution to Email Deletion & Duplicity
Method 1:
To prevent the emails from getting deleted, update your Outlook 2016 version to 16.0.6568.2036. For updating Outlook to the latest version, follow the below-mentioned steps:
Start Outlook.
Click on File
From the menu, select Office Account
Under Office updates, see the listed version.
In case the listed version is not 16.0.6568.2036, click on Update Now
After the update is done, Outlook may download all the emails for the final time. In case duplicate emails are created, delete them.
Method 2:
In case you are still facing this issue, it is advised to create an IMAP account in Outlook. After the account is created, export the entire data from the POP account to this IMAP account. Since the deletion and duplication issue is dominant in Outlook POP accounts, using IMAP account is a better alternative.
Conclusion
In this blog, we discussed about the reasons due to which the email is deleted or duplicated in Outlook 2016 when downloaded by POP3. We believe, that with the help of the above-mentioned suggestions, you will be able to work around this issue.