Download Roundcube Emails – A Step By Step Guide
If you are searching for a complete guide on "how to download Roundcube emails", you are at the right place. In this guide, we have comprehensively laid down the process. Regardless of your technical expertise, we have covered the procedure with easy-to-follow steps. Further, we will discuss a total of 3 methods to save Roundcube webmail emails. 
Roundcube is a sought-after web-based email client that is opted by millions of people worldwide. If you are using Roundcube for your email communication, it is crucial to make sure that your emails are save and secure. Apart from this, if you are migrating to a different email client, or simply want to access your messages offline. In such scenarios, understanding the step-by-step method to backup Roundcube emails is the need of the hour. 
With that being said, let's dive in and unleash the true potential of Roundcube to back up your emails. 
Quick Steps to Download Roundcube Emails:
Download the tool from the given button.
Enter your credentials and Login.
Select the email download file format.
Apply the Advanced settings as per your requirement.
Finally, click on Start Backup to begin the process.
A Brief about Roundcube Emails 
Roundcube is an open-source webmail application that is designed to establish email communication efficiently. With its intuitive interface, you can access emails from any internet-connected device. Usually, it is used by small businesses, freelancers, and professionals who require a reliable email service.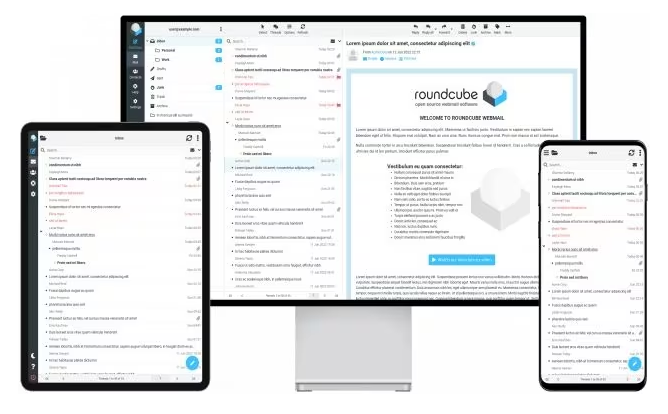 With Roundcube,  you can effortlessly compose, send, receive, and manage emails. Besides this, this application supports a variety of features such as an address book, message filtering, spell-checking, folder organization, and many more. 
The best part of this application is it can be integrated with popular web servers. However, it is important to export emails from Roundcube to ensure a backup of your crucial messages. It is because there could be a possibility of a malfunction in the email service provider. 
Reasons to Download Roundcube Emails
Let's find out the reason behind saving Roundcube emails. 
Data Loss Prevention: Roundcube webmail service is hosted on the server. As a result, there is always a risk of losing data due to server issues, technical failures, or accidental deletion. Hence, by downloading all your Roundcube emails, you can back up important emails, attachments, contacts, etc. 
Offline Access: you can utilize Roundcube webmail to download all emails for offline access and backup purpose. You can use this feature even if the webmail service is temporarily out of service. With this feature, you can browse through your past emails and get the information. 
Migration and Transition: In case you want to switch to a different email service provider, download Roundcube emails can be a significant option. Through this, you can easily and smoothly change your email client without any data loss. 
Security and Privacy: To add an extra layer to your data security, you can backup IMAP emails locally. Hence, by saving a copy of your emails offline, you can curtail the risk of unauthorized breaches. Besides this, those who are concerned about privacy can go with the backup mechanism. 
Methods to Save Roundcube Webmail Emails
In the following section, we will discuss the top 3 methods to download Roundcube all emails. Make sure to follow the steps given below in the correct order to perform the procedure. 
#1: Use the Manual Approach to download Roundcube emails
Roundcube comes with the built-in option to export emails. This allows the users to simply export emails from Roundcube. With this feature, you can export emails in EML format which is compatible with other email clients during importing. Now, let's explore Roundcube's export feature to download your emails:
Step 1: Fill your credentials to Login to your Roundcube email account.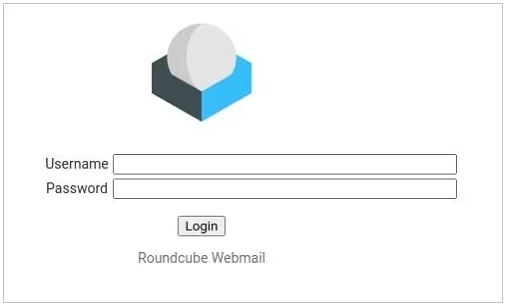 Step 2: After selecting the emails you want to download. Now, Click on the More option on the top right of the Roundcube interface. Then, from the drop-down list, select the Export option.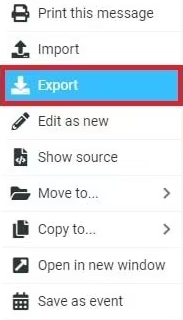 Step 3: After the above step, the selected email will automatically be downloaded. Here, you can find the downloaded emails in the system's default Downloads folder in EML file format.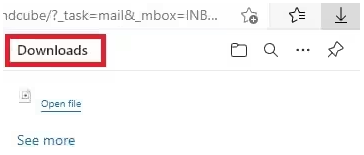 Repeat the same process if you want to retrieve other emails in the EML file format. 
That was easy, isn't it? No Doubt that the free method is easy and simple. But, Roundcube's built-in export feature has some notable drawbacks:
It is not totally reliable and efficient to

download Roundcube emails

.

This supports only the EML file export format.

It also lacks flexibility during backing up emails to cloud platforms. 

Besides this, the user also needs access to the Roundcube email client. 
Considering the above shortcomings, let's explore an alternative solution.
#2: By Using an Email Client
An alternative way to download Roundcube emails is by using an email client like Microsoft Outlook. This section involves exporting the emails in EML format and then converting them into PST format. Let's begin:
Step 1: In Roundcube, convert the emails to EML file format. Follow the steps to convert with the selected emails, Go to More → Download (.eml). Now, the EML file will be downloaded to the Download folder of your computer. 

Step 2: Run the MS Outlook application.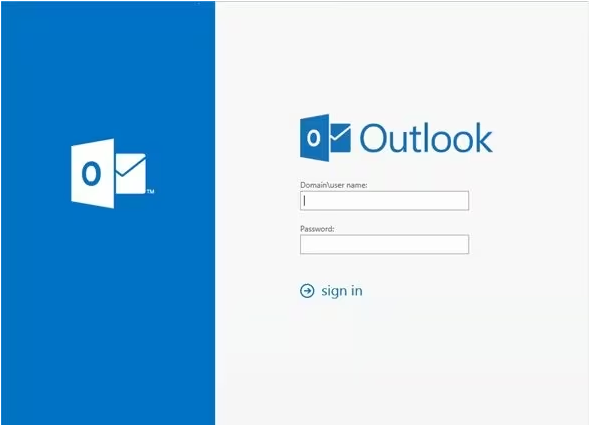 Step 3: Go to the Downloads folder where the EML file is downloaded. Here, select the EML file that you need to export. 
Step 4: Now, drag and drop the EML file to the MS Outlook inbox to export the EML file. 
By following the above step, you can successfully save Roundcube webmail emails to Outlook. However, this method has certain limitations i.e. you have to export each Roundcube email to Outlook individually. Because it does not support bulk conversion of EML files to PST format. Don't worry, we have a professional method for directly downloading emails from Roundcube. 
#3: Preferring a Sophisticated Tool
Whether you use Roundcube's built-in feature or an email client like Outlook, both ways are effective. But there are certain limitations attached to them. In this regard, we have a third-party tool that offers the required flexibility and efficiency to export emails from Roundcube. The tool is certainly named a Professional IMAP Backup Tool, which comes with an interface to effortlessly download Roundcube emails. Follow the guide below to back up the emails using this software. But before starting, make sure you have downloaded and installed the application. 
Step 1: Launch the software. Now, in the IMAP host domain choose the Other option. Then, enter your Email Address and Password. After that, Click on Login.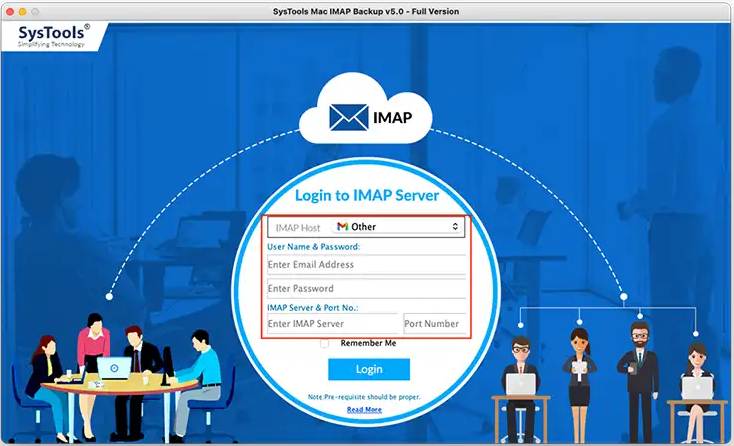 Here, there are several Export types such as PDF, MBOX, HTML, TXT, etc. But for the sake of convenience, let's go with the PST Export type. 
Step 2: Now, choose the radio button with PST Export Type.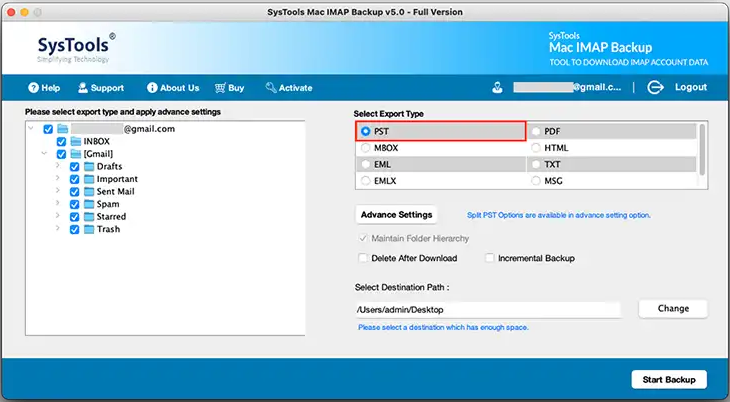 Note: Here, if you have backed up your account earlier, then go with the Incremental Backup option.
Step 3: Click on Change to the browser location where you want to save the file.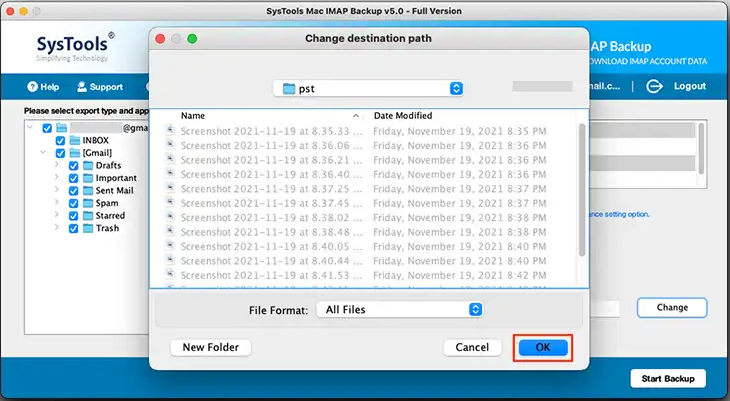 Bonus Tip: option named "Delete After Download" will delete the emails from the server after process completion. 
Step 4: Finally, click on the "Start Backup" button.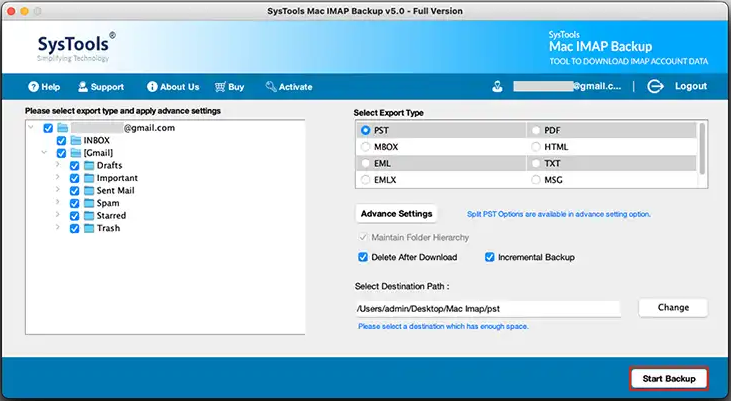 Final Thoughts
This comprehensive guide to download Roundcube emails provides you with a concise method to back up emails. This is made possible by saving the emails in a portable file format. The backup is necessary to access data in various scenarios such as accidental deletion, or data loss due to online hacking or any condition. Though manually downloading the Roundcube emails is easy, it has certain limitations. As a result, it is viable to go with the authentic application mentioned above.