How to Save Outlook Emails as Adobe PDF with Images
Outlook emails are widely used in the field of business. As a result, sending images as attachments or in embedded form is quite common among its users. But the problem arises when someone want to save Outlook emails as PDF with images attachments. This could be a tricky situation for the users if they are unaware of the correct method. To help them, this blog will share some useful method to save emails from MS Outlook that contains image attachments and embedded image.
Best Methods to Save Outlook Email as PDF with Image
Not all techniques can be relied on when it comes to email conversion into PDF. Read the following sections to know the trusted approaches to convert Outlook email to PDF.
Method 1: Save Outlook Messages as PDF with Images
The manual method that is conducted with the native options of Outlook is the first thing we will discuss.These are the steps needed for this method.
Open Outlook and open the email that has to be saved in PDF.
Click on File and then choose Save as option.
A dialogue box will appear, Choose HTML from Save As Type drop-down menu.
Click on Save button to save that email in HTML format.
Open that HTML file in MS Word and then again, click on File Save As.
Select PDF as the target file format from the menu and click on Save button.
Thus you can save Outlook emails as PDF with images. Open the file and you will see the embedded images in PDF file.
Noteworthy Drawbacks of Manual Method
Though this is a common method to save Outlook emails as PDF, there are some disadvantages of it.
This method can convert a single email at a time. For multiple emails, this same process has to be repeated time and again.
This method does not support saving image email attachment conversion into PDF. Only embedded images can be exported.
This method involves using the options of MS Outlook. So, Outlook installation is necessary for this method.
At times, this method is unable to export the images into PDF files and users may find broken images in the destination format.
Method 2: Save Outlook Emails as PDF with Image Attachments with Software

Often, people want to save their emails from MS Outlook along with the image attachments. This conversion is impossible to achieve with the method 1. What users need in this case is some expert solution used by professionals, such as PST to PDF Converter. This software is known to be a pro when it comes to save Outlook emails as PDF with images. Whether the images are attached to the emails in some image file format, or embedded in the email, this application can export them in PDF file with no difficulty.
This is how one can operate this application:
Step 1: Open the software interface and click on Add File button.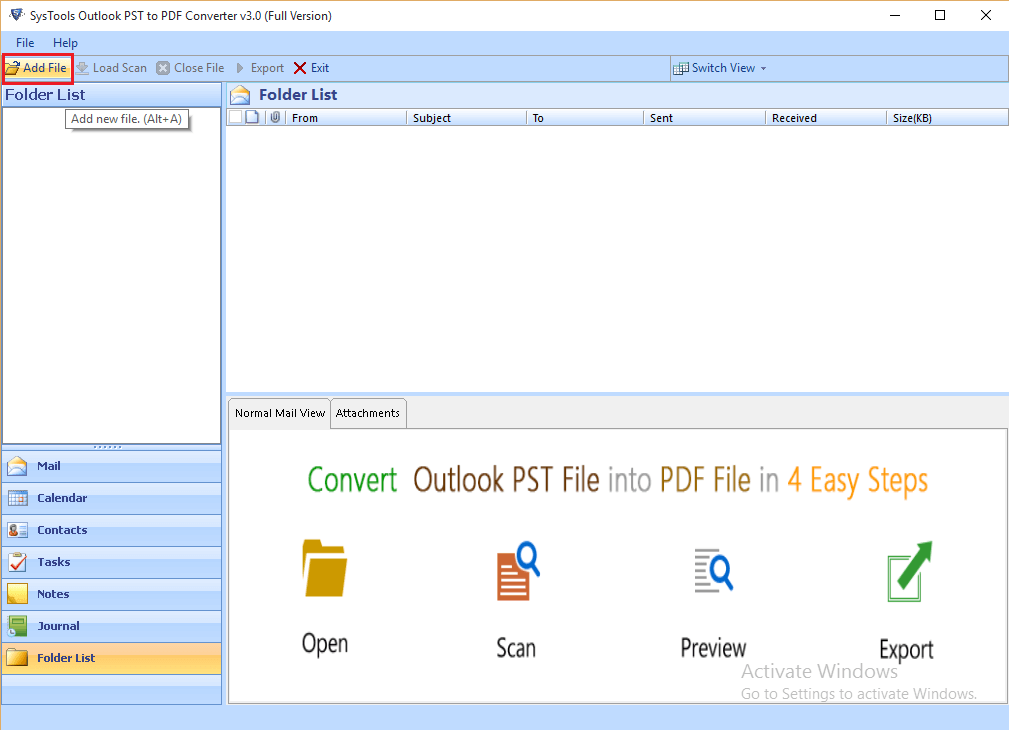 Step 2: Select File to add a single PST file and for multiple PST, select Folder.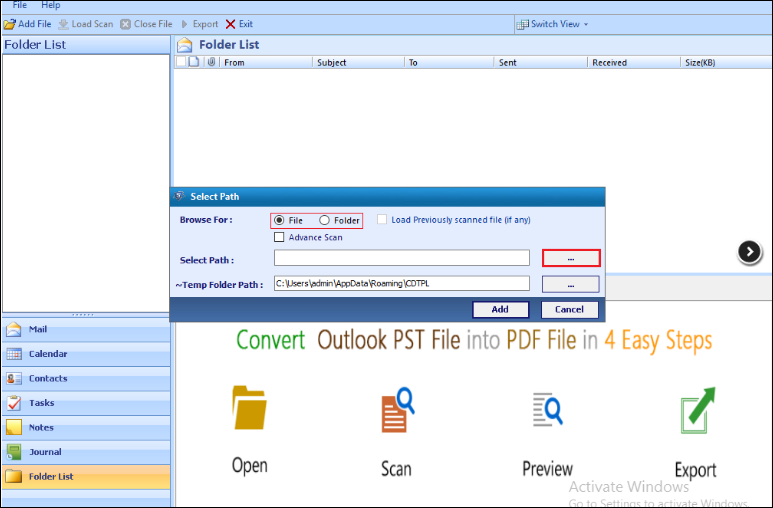 Step 3: Navigate to the location of PST file and select File / Folder.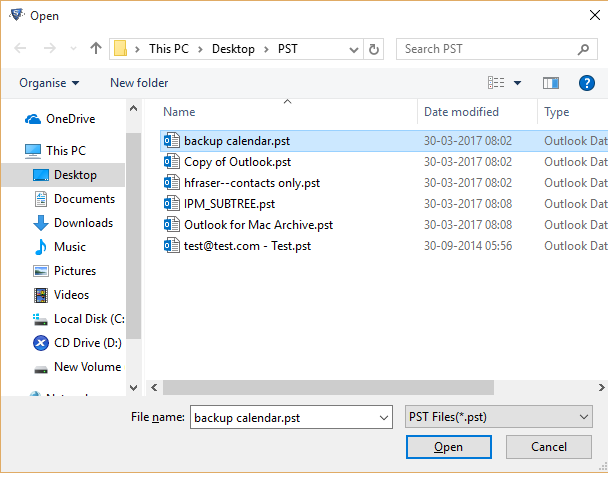 Step 4: The software will load the file and show item preview.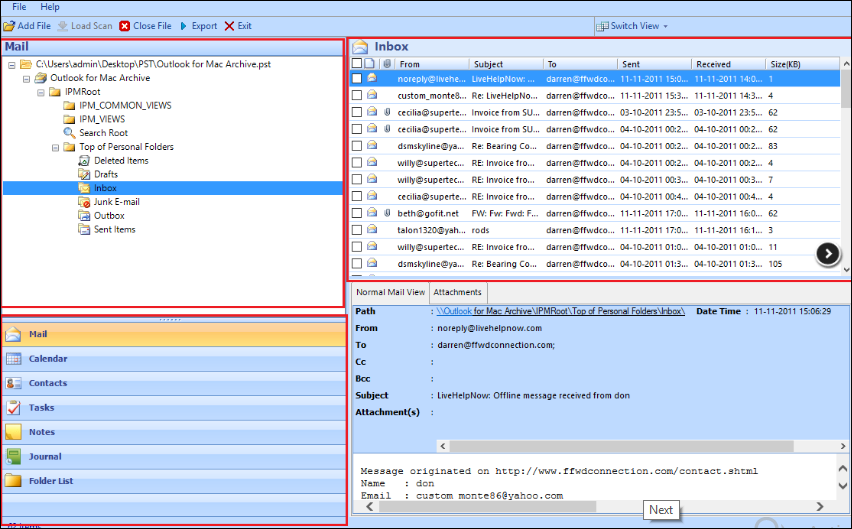 Step 5: Click on Export button and on the next screen, select the folders you need to convert.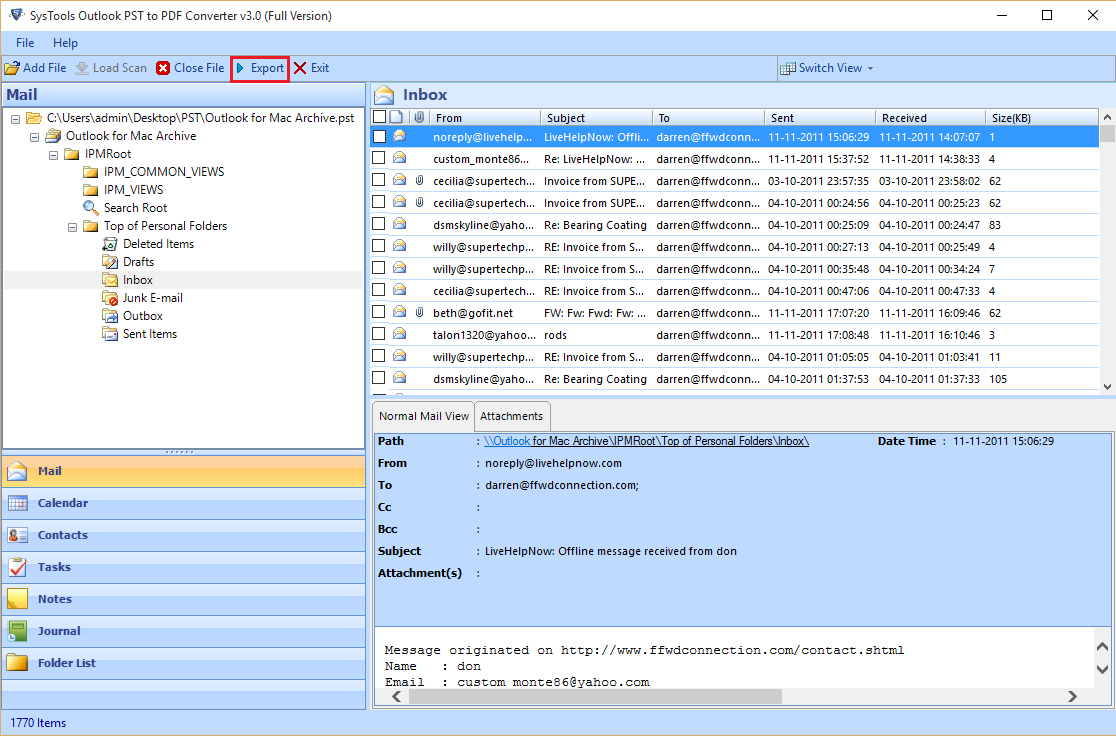 Step 6: To apply additional PDF settings, visit Adv. Settings section.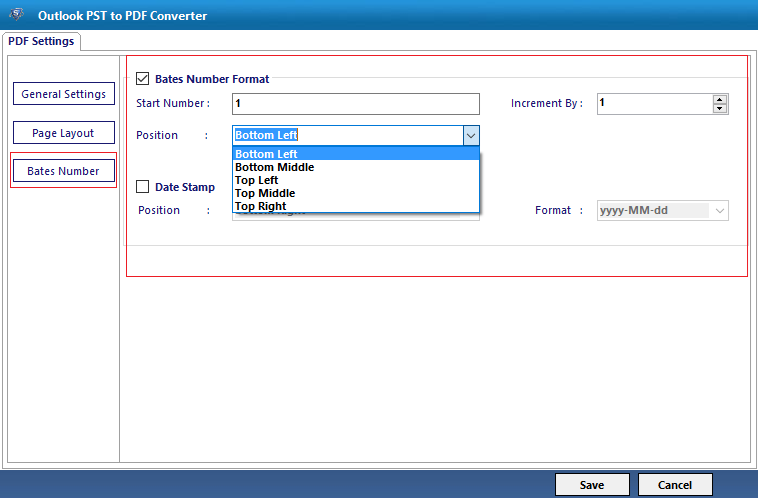 Step 7: Click on Export button to save Outlook emails as PDF with images.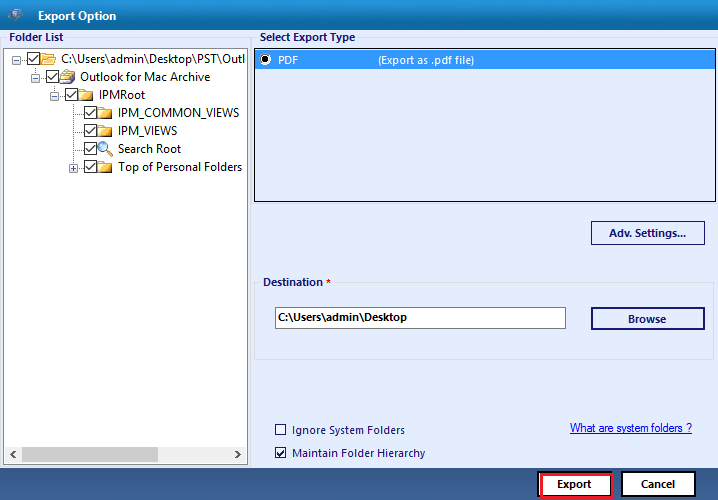 The software will soon complete the conversion and you will be notified.
Why Choose This Application?
So you can see that in some easy steps, saving Outlook emails with images is a simple task. Now, let's learn other benefits of using this software for conversion into PDF.
100% Secure Software: Whenever it comes to installing a third-party software, data security becomes the main concern of the users. Like every other EmailDoctor software, this one is also 100% safe and secure to use. It does not contain any virus or malware and does not store or steal your data.
No Outlook Installation Required: Outlook installation is not mandatory for this application to run swiftly. Even if you do not have Outlook installed or MS Outlook is not starting due to some reason, you can still save Outlook emails in PDF format with images directly from PST file.
Support for All Outlook Components: This tool not only converts Outlook emails with attachments, but also other Outlook components like contacts, calendars, notes tasks, etc. It means that once you have purchased this all-in-one tool, you do not need to buy another software for other Outlook items conversion into PDF.
Data Safety: Once you choose this utility, your data is in safe hands. There is no chance of data loss or data corruption while using this software.
Free Version Available: This software also comes in a free trial version. Though this version saves a limited number of emails into PDF with images, it is good for testing the performance.
Summing Up
Users often come across the situation when they need to save Outlook emails as PDF with Images. In those moments, this blog will come handy to all types of users. Here, two reliable methods have been explained with step-by-step guide. Since the manual method comes with some limitations, using the suggested software would be the wise decision.