How Can I Import Excel Contacts to Samsung – Read This
Summary: Are you facing a scenario in which you are looking for a solution to import Excel contacts to Samsung? Then, if you click on the right link, you will get multiple techniques to resolve this query. So, read this technical guide for the hassle-free conversion process. 
Samsung mobiles are used by multiple users worldwide, and Samsung is the first priority of any Android user. On the other hand, Excel is also a well-known application for storing a large amount of data. So, due to their popularity of them, it is the most searched query to import Excel contacts to Samsung. 
In this write-up, we will provide you with a hassle-free technique for the best conversion process. Excel has its data in XLS format and Samsung does not support  XLS format. So, it's not an easy task to import Excel contacts. Follow the below-mentioned solution and complete the process in a few steps. 
Best Method to Import Excel Contacts to Android 
As we tell you above that, Samsung doesn't support XLS files. So, there is no direct solution to import Excel contacts to Samsung, but we are here with a possible solution to convert Excel files. This solution is divided into 2 parts in which we have to convert Excel files to vCard format and then we can import Excel contacts to Android. Follow the steps one by one for accurate conversion. 
In the first section, you have to convert Excel to vCard format. There is no manual solution available to convert Excel files. We are here with the Best Excel to vCard Converter Tool, this software helps you to convert your contacts in a few clicks without any hassle. You can convert multiple Excel files at once. 
Steps to Convert Excel Files Into vCard File Format
First, Install & Run the tool on your device. 
Select the Browse option to select the files that need to be converted. 
You can preview your files. 
Match the Excel fields and vCard fields. 
Hit the Convert option and complete the conversion process. 
After completing these steps, your Excel files are successfully converted into vCard format. Now, you can easily implement the process to import Excel contacts to Samsung. 
Import Converted Files to Samsung Android 
In this section, we are going to elaborate on the import process to import vCard files to Samsung. Follow the briefly explained below steps. 
First thing first, connect your Samsung device to the desktop. Select the vCard files and right click on them and select the send option.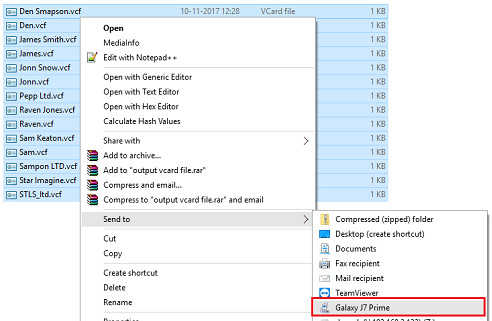 After this, disconnect the phone from the system and open the contacts section on your mobile. Go to the settings and select the manage contacts option.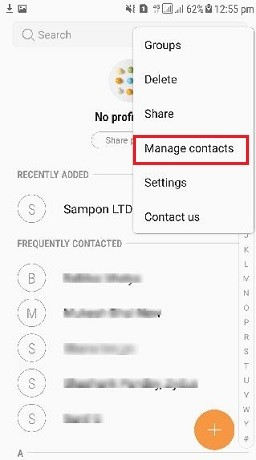 In this step, click go to Import/Export option.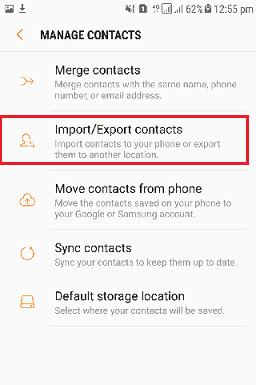 After that, select the import vCard file from your phone and the import button.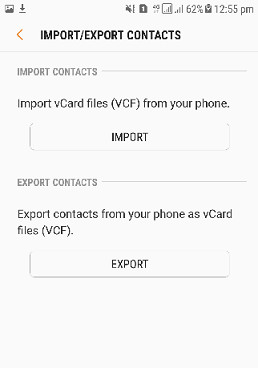 Provide the location, and select the internal storage option in your Samsung.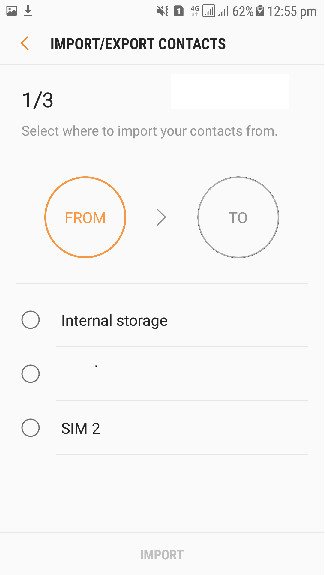 Then, click the Done option for completing the importing process. 
Now in the last, users can view the contact list from their mobile.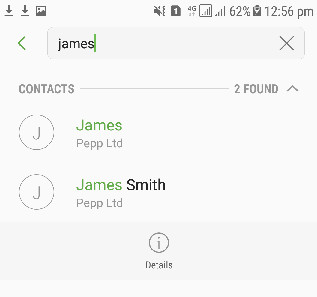 Conclusion
That's it, folks! This is the end of this article, in this blog, we provide you with the best possible solution to import Excel contacts to Samsung. Follow the steps one by one for quick conversion.