How to Recover Deleted Calendar Items from Outlook ?
Do you want to recover damaged or deleted calendar items from Outlook? This guide is for you! Here we will show you how to recover calendar items from Outlook 2019, 2016, 2013, 2010 or 2007.
The Microsoft Outlook calendar is a component of the mail platform designed to set up and manage schedules, appointments, events and more. It is usually like a digital scheduler designed to keep track of the program and participation and to start reminders when needed.
However, like other Outlook projects, calendars, and e-mails are subject to data loss, generally due to accidental deletion, PST corruption, virus attacks, Outlook errors and/or system corruption. Generally, Outlook PST files (including calendar items) will be damaged and inaccessible when one of the above conditions occurs.
To recover deleted / damaged calendar items or emails, we found some solutions. Keep reading!
Recover Deleted Calendar Items from Outlook
A new tool to directly recover deleted calendar events and other items from Outlook is now available! Download the free demo version to understand its working.
Solution 1: Recover Calendar items and Deleted messages Manually
If you accidentally delete your Outlook calendar or email, you will use the fail-safe settings to recover those files. Typically, deleted messages are sent to the Deleted Items folder (similar to the Recycle Bin on Windows). This file can be easily restored to its original location.
However, by default, the Deleted Items folder deletes the contents (deletes the messages) when you exit the app. Therefore, in order to prevent this;
Step 1: Go to the File pane. Then, select the Options > Advanced option.
Step 2: Go to the "Start and exit" section: find and deselect the "Empty deleted items" checkbox, then click "OK".
Step 3: Once completed, you can continue to restore the deleted calendar or email as described below:
For Outlook 2019, 2016, 2013, 2010 & 2007
Start Outlook, then go to the Deleted Items folder.
Double-click on the folder to view deleted emails, calendars, attachments, and more.
Select the calendar item or e-mail you want to restore and right-click on it.
Then, select Move and click on Other folders.
Find "Inbox" or "Draft" in the folder list and move your email or calendar here.
Click OK to apply the changes. The file will be restored immediately.
For Outlook 2003 & below versions
Ctrl + click on the location of the missing calendar item folder (select the Inbox folder for the message).
Then, go to the menu bar and click on the Tools icon.
In the options displayed, select "Restore deleted items".
Find the file you want to restore (calendar or e-mail) and click on the "Restore selected items" button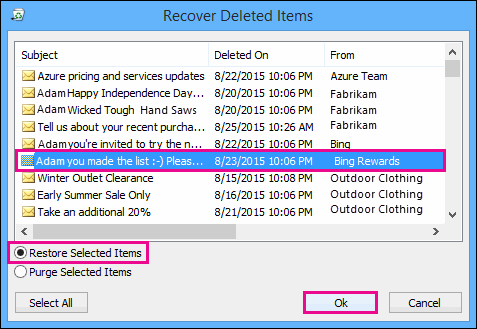 Solution 2: Use the EmailDoctor Software
This is the definitive solution that can be used to recover damaged or deleted PST files (including calendars and e-mails).
Follow these steps to run the repair/recovery program:
1. First, install and download EmailDoctor Outlook PST Repair Tool from the official website.
2. Start the program and hit the "Add File" tab.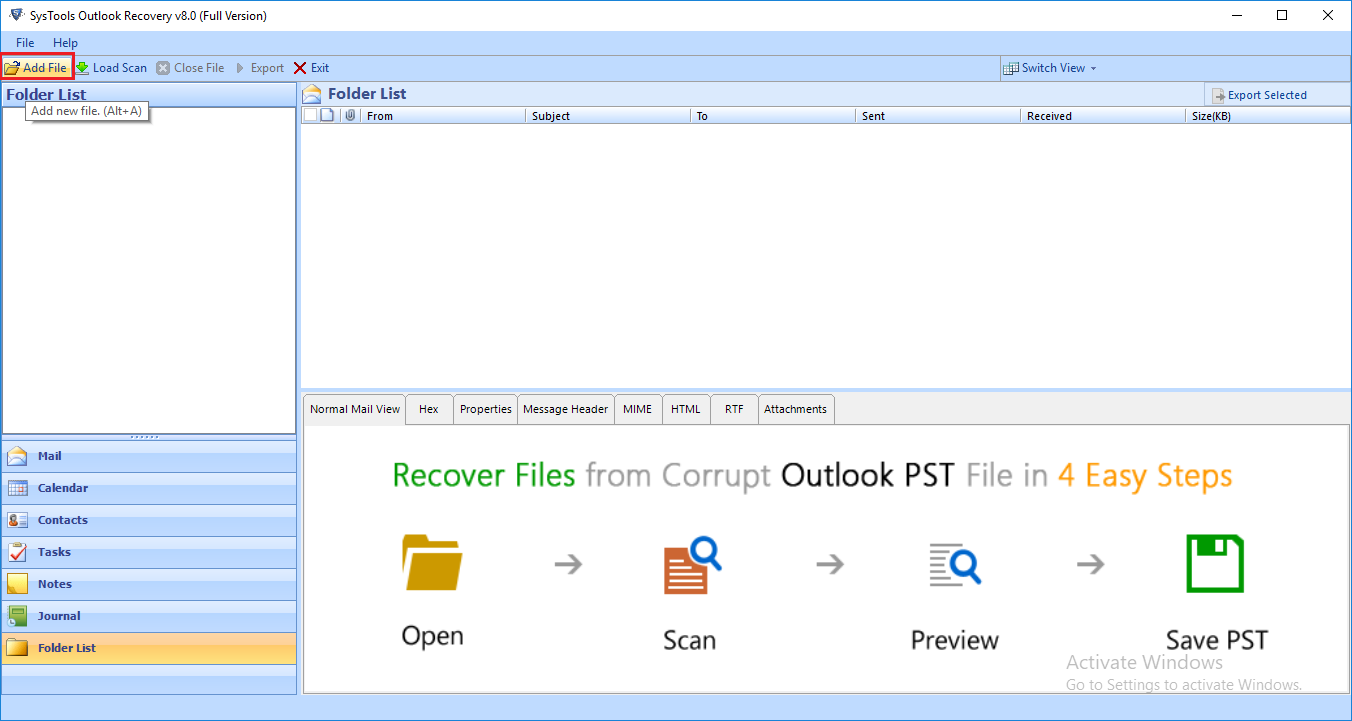 3. Select the PST file in which the items got deleted. You can also use the "Search" option if you are not aware of the location of the PST file.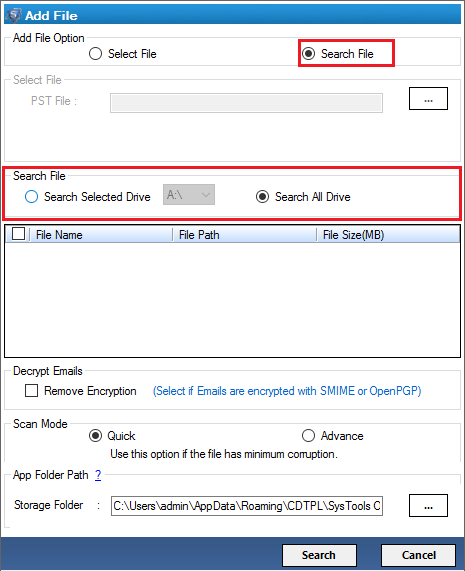 4. Then, choose the Advanced Scan mode for a deep analysis of deleted calendar items in Outlook PST file.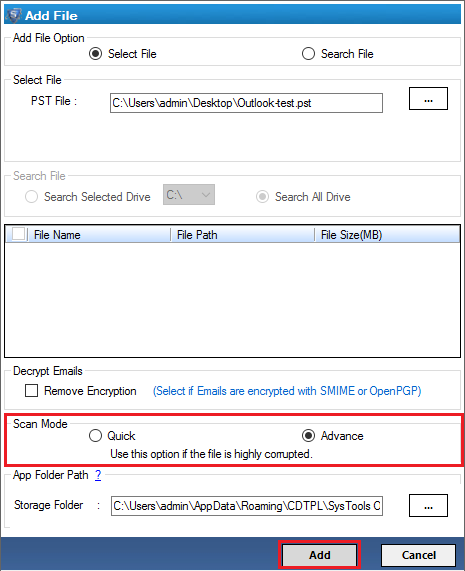 5. After that, the software will scan the file and display a preview of all items in the mailbox, including calendar items and mail.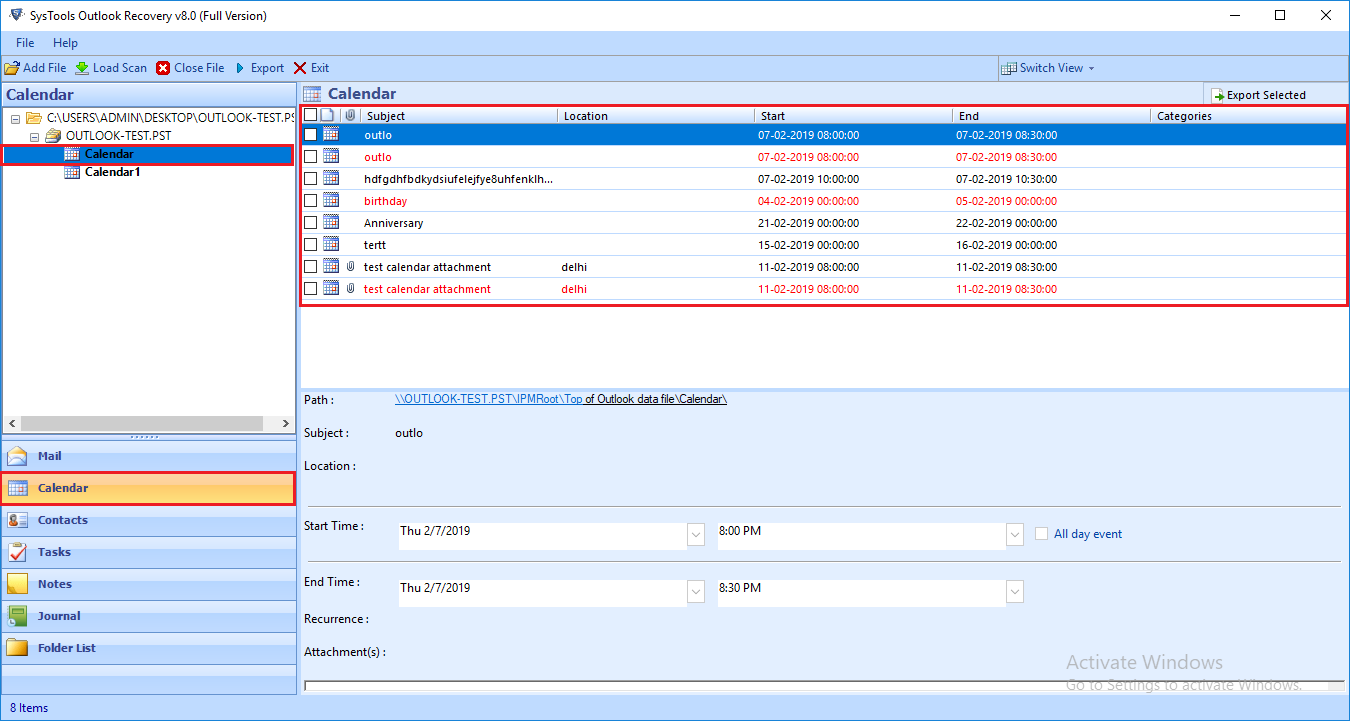 6. Either select the calendar item or e-mail you want to restore / recover or simply click on the Export button to create a new PST having complete data of old PST in addition to deleted calendar items.
7. Next, select the PST file format and apply Advanced Settings as per your requirement.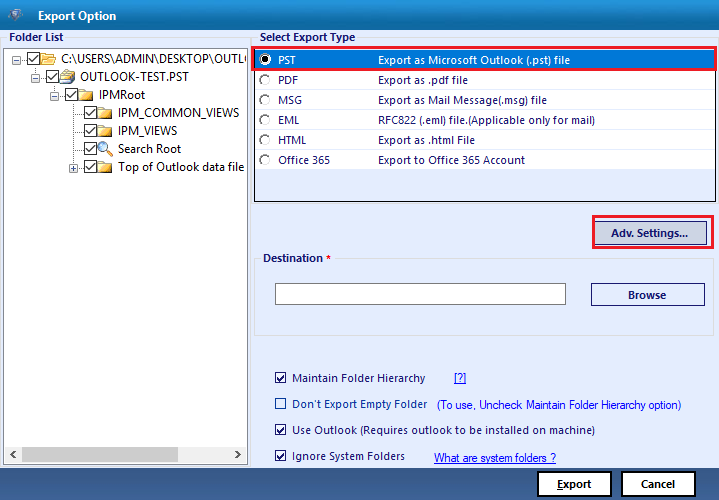 8. Then, browse the location to save recovered items and click on OK.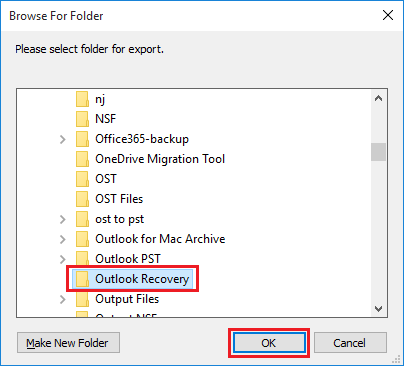 9. Finally, click on Export button to recover deleted calendar items from Outlook.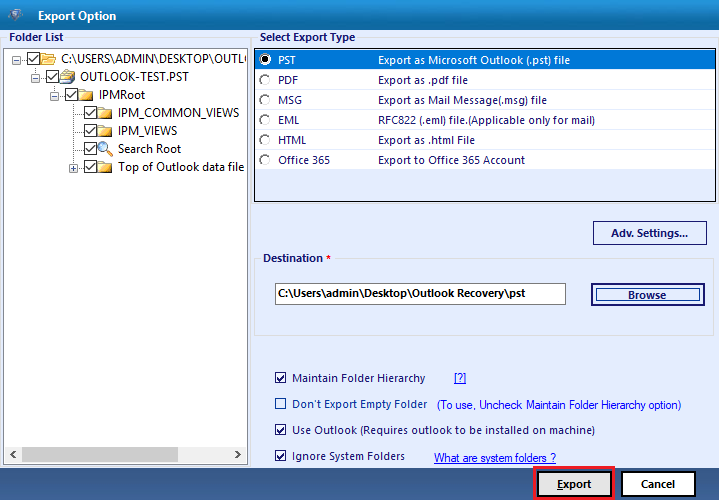 10. Once the repair is complete, the affected files will be restored correctly. These files (calendar entries, contacts, notes, journals, and emails) should now be accessible.
Also Read: PST File is Not Recognized by Outlook
Find Deleted Calendar Items in Outlook
To find deleted Outlook calendar items, do the following:
Open Microsoft Outlook.
Click on Deleted Items folder.
Here, you will find the deleted calendar items.
If the file is permanently deleted, then you can only find it if you are connected to the Exchange server. If that's the case, then do the following:
Open Microsoft Outlook.
Select the Folder menu button.
Click on Recover Deleted Items.
You will find all deleted calendar items here.
Once you know where to find the deleted items, you can easily recover them. This way you can restore deleted Outlook meetings and all other items easily.
Conclusion
Calendar entries and emails are lost in Outlook by deleting (hard or soft) or corrupted PST. If you accidentally delete (phasing out), you can easily restore these files (within the standard 14-day storage period). However, in the event of a permanent deletion or PST corruption, you may need to use a third-party fix such as the EmailDoctor tool to recover deleted calendar items from Outlook as recommended in this tutorial.