How to Export Mac Outlook 2016 Contacts to CSV File? Simple Steps
Hello there,
I have more than 7000 contacts in Outlook and I need to update significantly. I'm using Outlook 2016 on my Mac machine and want to avoid update every contact manually. I'm thinking of converting .olm file to a .csv format. So, that I can make some all the changes through a spreadsheet that will be a lot quicker. Any recommendation on what software program is suitable for export Mac Outlook 2016 contacts to CSV file?
Without wasting much of your time let's start with a quick introduction to Microsoft Outlook.
Introduction of Microsoft Outlook
Microsoft Outlook was first released with Exchange Server 5.5 and was initially provide users to manage desktop/local to configuring POP3 and Web-based services. A user can easily compose, manage, send or receive emails. It also allows users to modify personal data including contacts. It is a subscription-based service. Since Microsoft Mac Outlook provides you many features but, still it's very difficult to export Mac Outlook contacts to CSV.
Everything has there own pros and cons!
But, not to worry about anything.
In this entire post, we will tell you how to export Mac Outlook 2016 contacts to CSV file format in an effective way.
Steps to Export Mac Outlook Contacts to CSV File Format
Step 1: Export Contacts from Mac Outlook in OLM File format
Mac Outlook exports contacts only in OLM file format. In this step, we will guide you on how to export the contacts in the OLM file. Follow the steps below:
Open Outlook for Mac on your Mac machine
Go to the File Menu and select the Export option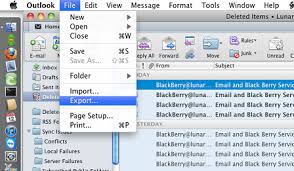 Now, click on Contacts and hit the Continue button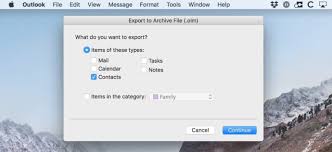 Select the Destination folder and hit the Save As button
Once the process is completed hit the Finish button
Following these steps will export Outlook Mac OLM file
Step 2: Convert Exported OLM File into CSV File Format
It is an essential step to convert the OLM file into CSV format because any platform except Mac Outlook doesn't support the OLM file. But, there are several platforms that support CSV and you can access CSV contacts from several email clients and devices. Below are the steps to export Mac Outlook 2019, 2016, 2011 contacts to CSV file:
Open the tool and click Add File / Folder button
Select the OLM file that needs to be converted
Now, select Export All folder/Export Selected folder according to your requirement
Choose CSV button to transfer OLM to CSV file format
Browse the Destination folder where you want to keep your converted CSV file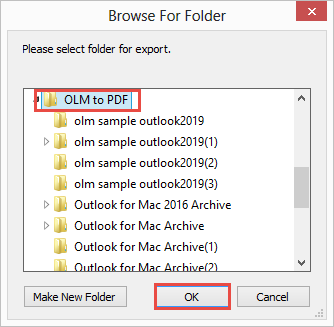 Hit the Export button to start the process
Once the export process gets completed, click on the OK button

This is how you can easily export contacts from Mac Outlook to CSV.
Also Read: How to Import Outlook OLM to Mac Mail
Summering Up
So, there are many queries related to how do I export Outlook contacts to a CSV file on a Mac. If you dealing with these types of queries, go through the article we hope you will find the best solution to export Mac Outlook 2016 Contacts to CSV File. Follow these simple steps and you will able to export Mac Outlook contacts to CSV file without any technical knowledge.